Cody S's 2000 Subaru Imprezza RS
I've been with Crutchfield since 1999, where I began as one our advisors, helping our customers choose new gear. After a couple of years, I moved to the writing team where I spent a decade researching new products and getting hands on with car stereos, amplifiers, speakers, and subs. Yeah, I've been doing this for a while.
For the past few years, I've been the managing editor of Crutchfield's Car A/V web article content. I couldn't ask for a better job — we get to play with car audio gear every day! I'm a Virginia native from the heart of the Blue Ridge Mountains. Outside of work, I love listening to music, playing board games, and installing new audio systems for my friends.
More from Robert Ferency-Viars
Items installed:
Speakers - 4 of them - 6 1/2" each. Polk Audio db651s: 2 in the front doors and 2 on back hatch
Infinity Reference 475a Amp in trunk
StreetWires Power Station PSK04Bi
Installation Description
For the speakers i had them professionally installed and i installed the amp myself. its pretty self explanitory for the amp. all you have to do it buy special speaker wire that is color cordinated and plug them into the right slots. Also plug the power and ground cables in.
Q&A Section
Why did you decide to upgrade your A/V system?
I wanted to feel the music
What's the first thing you show people about your installation?
The amplifier cause it looks cool at night when it lights up
Why did you choose these products?
I wanted the top of the line equipment
What was the most difficult part of the installation?
Finding a way to get the wires through the car so they are unseen
What plans, if any, do you have for future upgrades?
I want to get a dash kit and a cold air intake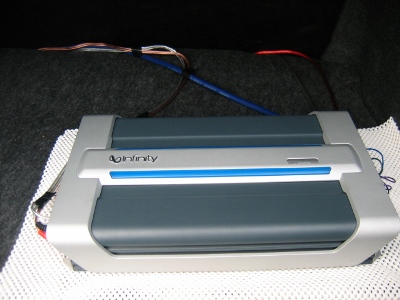 Amplifier in Trunk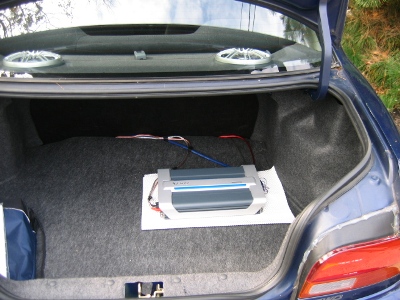 Amplifier and Back Deck Speakers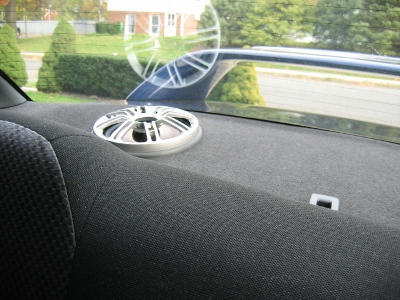 Back Deck Speaker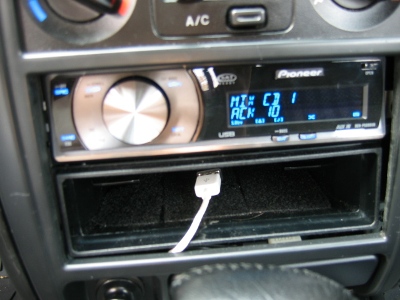 Pioneer Head Unit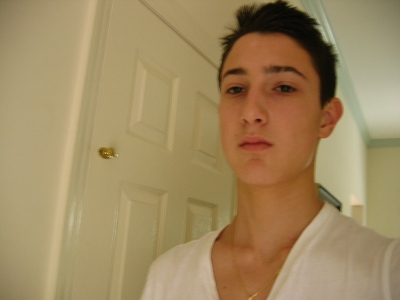 Me in the morning very tired on a saturday morning...long night out