David S's 1994 Ford Ranger
Joshua honed his knowledge of home audio/video gear during an 8-year stint as a Crutchfield Advisor. He can talk tech with the best of them, but he lives for the emotional experience of music. He brings that outlook to his writing, and to his side gigs as a folk guitar player. He stays active by chopping firewood and exploring our national parks.
More from Joshua Crane
Items installed:
Installation Description
I read all of the instructions manuals first and then verified I had everything I needed before attempting the installation. I ran all of the power wiring on the driver's side and all of the speaker/RCA cables on the passenger side. I took my time and when all was complete, the first sound test passed without any problems. I then fine tuned the system to my liking and now my drive to work is no longer mundane.
Q&A Section
Why did you decide to upgrade your A/V system?
Factory head units and speakers just don't cut it.
What's the first thing you show people about your installation?
Subwoofer enclosure.
Why did you choose these products?
Some were given to me, others were transferred from previous vehicle and some were replaced because they failed.
What was the most difficult part of the installation?
Trying to find and mount the crossovers for the front speakers.
What plans, if any, do you have for future upgrades?
Replace components when they fail and maybe upgrade the subwoofer amp to a Mono - 2 ohm output.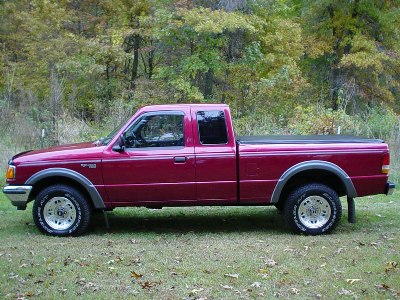 The Installation Victim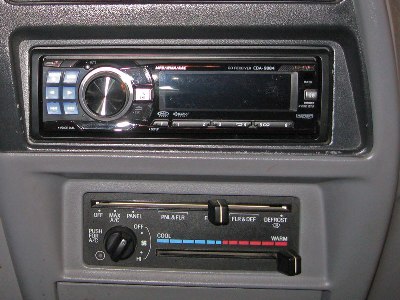 Head Unit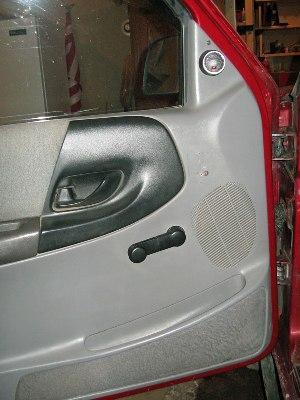 Front Door Speakers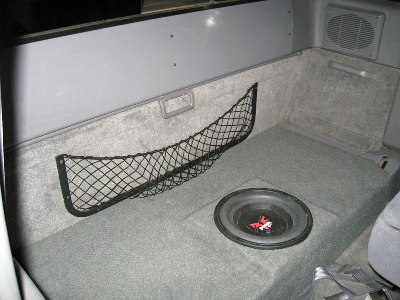 Subwoofer and Rear Speakers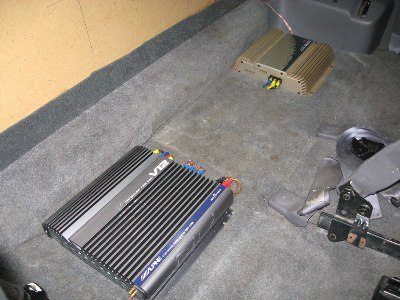 Amplifiers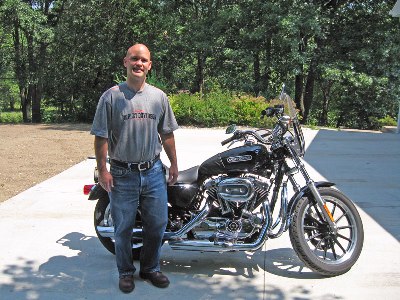 Me and "the other system" Potato, potato, potato