Greg D's 1992 Eagle Talon TSi
Joshua honed his knowledge of home audio/video gear during an 8-year stint as a Crutchfield Advisor. He can talk tech with the best of them, but he lives for the emotional experience of music. He brings that outlook to his writing, and to his side gigs as a folk guitar player. He stays active by chopping firewood and exploring our national parks.
More from Joshua Crane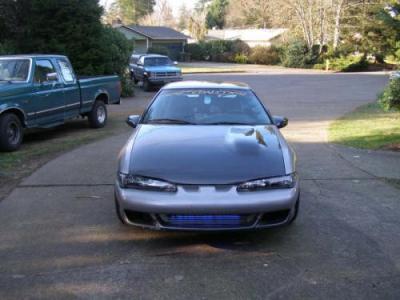 Items installed:
JVC KW-AVX800in-dash DVD/CD receiver
Audiobahn AW102N 10" 4-ohm subwoofer (x4)
4 - Rockford Fosgate 6.5" coaxial
2 - Alpine MRP-F500 bass amps
1 - Alpine MRP-450 four channel amp
Full feature alarm with Turbo timer, remote start, and paging
2 layers of FatMat / Rattletrap sound proofing covering everything in the car
Installation Description
With the car gutted we installed 2 layers of soundproofing, installed the double DIN JVC, the RF 6.5's and 1 AWG power. We then proceeded to begin the sub enclosure / amp rack build which took three days to complete. The pictures do not show the finished product, but they do show the enclosure and amp rack almost complete. Each enclosure consists of 6 coats of fiberglass and is built to spec.
Q&A Section
Why did you decide to upgrade your A/V system?
It's our showcar / racecar and a big part of our business.
What's the first thing you show people about your installation?
The fiberglass sub enclosures built on a budget of $200.
Why did you choose these products?
We sell them.
What was the most difficult part of the installation?
The four days we spent applying the sound proofing.
What plans, if any, do you have for future upgrades?
Enclosure / amp rack re-build; we're now using Pioneer Comp subs and Phoenix Gold amps.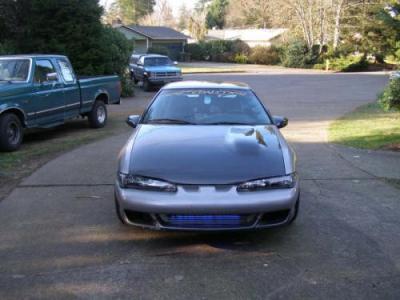 Our Talon from the front.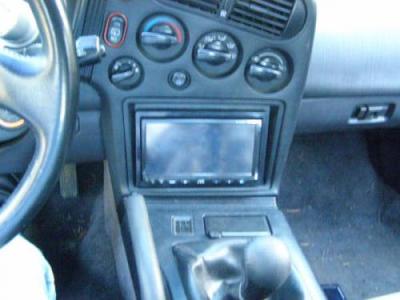 The JVC DVD head unit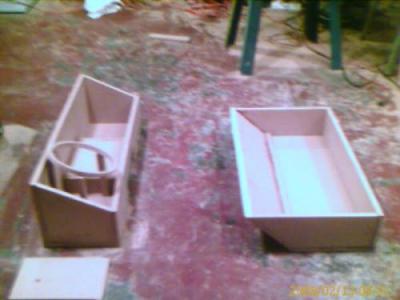 The bases of the two sub enclosures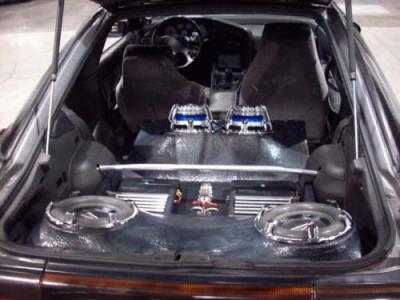 Looking in from the rear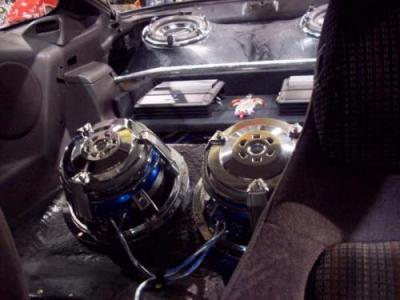 Looking back between the seats