David H's 1998 Ford Mustang Cobra Convertible
My love for all things audio started back in the '90s when I built my first subwoofer enclosure. After joining Crutchfield in 2007, I spent seven years as a product advisor, designing A/V systems for homes, cars, and the occasional party bus. These days I specialize in home speakers and distributed audio systems, focusing on translating technical jargon into easy-to-understand language. My goal is to make shopping for speakers and amplifiers simple. After all, this stuff is supposed to be fun! Outside of work, I'm a hobbyist photographer and enjoy visiting our national parks.
More from Kramer Crane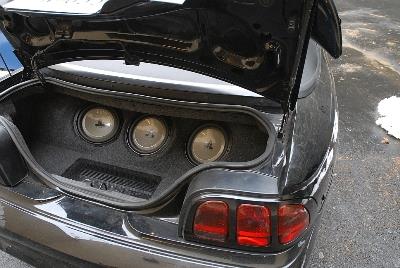 The three JL Audio subs are very efficient and pair well with the amp
Items installed:
Installation description
Pulled spare tire from tire well in trunk. Covered entire trunk floor and sides with Dynamat Extreme. Had custom fabricated wood and fiberglass enclosure built in car for professional fit. Had amplifier box fabricated so that the tops spans the trunk while the amp box itself sits in the tire well. Covered all custom parts with salt/pepper carpet to match stock trunk surface.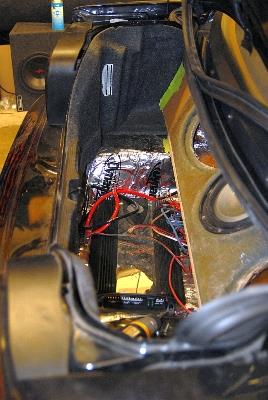 Big 'ol amp to site in tire well (see old sub in top left of photo)
Q&A
Why did you decide to upgrade your A/V system?
Wanted to upgrade the 2ea 10" Precision subs in truck boxes that sounded just ok and looked terrible
What's the first thing you show people about your installation?
The craftmanship of the work in terms of how nicely the speakers and amp integrate into the trunk
Why did you choose these products?
Wanted to keep existing Directed amplifier. The JL Audio subs are very efficient and pair well with the amp
What was the most difficult part of the installation?
Deciding exactly how to spend limited amount of money; ended up with most cost in labor but well worth it
What plans, if any, do you have for future upgrades?
None right now.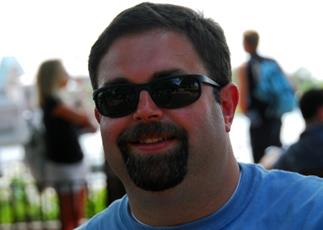 ---