John M's 2003 Hyundai Accent
Kramer launched his career with Crutchfield in 2007. He spent eight years as a product advisor, delighting in helping customers choose the best solutions for their systems. His passion for A/V gear and new technology led to a specialization in speakers and smart home equipment, which he covers for the Crutchfield website and Discovery Book catalog.
More from Kramer Crane
Kicker 07DCVR122 Ported enclosure with dual 12" CompVR subwoofers
Kicker 08ZX400.1 Mono subwoofer amplifier
Sony CDX-GT510 CD receiver that plays MP3, WMA, and AAC files
Python 872P Responder LE keyless entry security system with remote start
Bass Blockers 150hz/4ohm cutoff
Kicker 07DS5250 5-1/4" in the front doors
Kicker 07DS5250 5-1/4" in the rear doors
Install Essentials 508D Double-Guard proximity sensor
Install Essentials 507M tilt sensor
Install Essentials 506T
Optima YellowTop deep cycle & starting battery (Yellow34/78)
Damplifier Pro lines the trunk and doors
Installation Description
The car was free, so I decided to take advantage of the opportunity to invest in making it a more enjoyable ride. Being a 19 year old full-time student with a part-time computer tech job there's not much else I need to spend money on. I know it's not much compared to others. However, I feel it's a good start for me and I look forward to once I graduate and am making bank. I'll be sure to put this set-up to shame with my next car.
Q&A Section
Why did you decide to upgrade your A/V system?
I was tired of stock quality sound.
What's the first thing you show people about your installation?
Sound deadening.
Why did you choose these products?
A vision.
What was the most difficult part of the installation?
Watching the lights dim before the YellowTop.
What plans, if any, do you have for future upgrades?
N/A.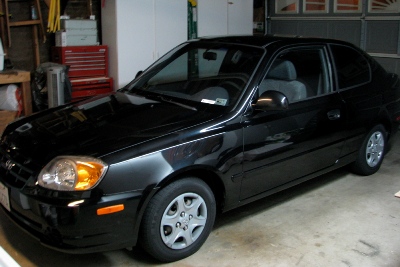 It's Gotten The Job Done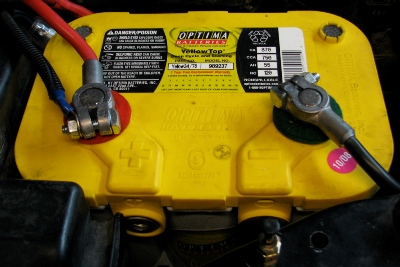 No More Dimming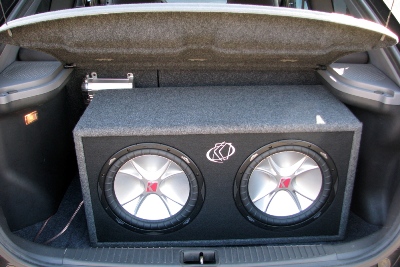 Kicker CompVR 12"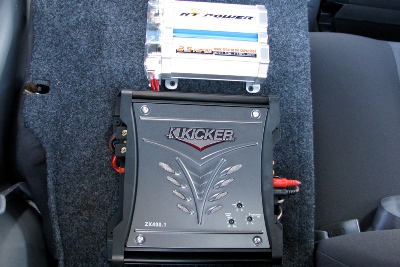 Kicker Class D 400.1 Amp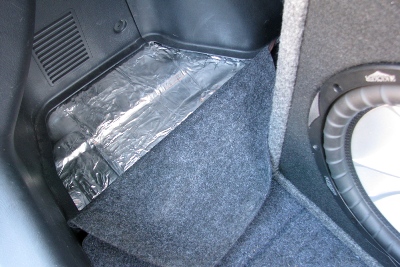 Damplifier Pro Lines the Trunk & Doors