John M's 2003 Hyundai Accent
My love for all things audio started back in the '90s when I built my first subwoofer enclosure. After joining Crutchfield in 2007, I spent seven years as a product advisor, designing A/V systems for homes, cars, and the occasional party bus. These days I specialize in home speakers and distributed audio systems, focusing on translating technical jargon into easy-to-understand language. My goal is to make shopping for speakers and amplifiers simple. After all, this stuff is supposed to be fun! Outside of work, I'm a hobbyist photographer and enjoy visiting our national parks.
More from Kramer Crane
Kicker 07DCVR122 Ported enclosure with dual 12" CompVR subwoofers
Kicker 08ZX400.1 Mono subwoofer amplifier
Sony CDX-GT510 CD receiver that plays MP3, WMA, and AAC files
Python 872P Responder LE keyless entry security system with remote start
Bass Blockers 150hz/4ohm cutoff
Kicker 07DS5250 5-1/4" in the front doors
Kicker 07DS5250 5-1/4" in the rear doors
Install Essentials 508D Double-Guard proximity sensor
Install Essentials 507M tilt sensor
Install Essentials 506T
Optima YellowTop deep cycle & starting battery (Yellow34/78)
Damplifier Pro lines the trunk and doors
Installation Description
The car was free, so I decided to take advantage of the opportunity to invest in making it a more enjoyable ride. Being a 19 year old full-time student with a part-time computer tech job there's not much else I need to spend money on. I know it's not much compared to others. However, I feel it's a good start for me and I look forward to once I graduate and am making bank. I'll be sure to put this set-up to shame with my next car.
Q&A Section
Why did you decide to upgrade your A/V system?
I was tired of stock quality sound.
What's the first thing you show people about your installation?
Sound deadening.
Why did you choose these products?
A vision.
What was the most difficult part of the installation?
Watching the lights dim before the YellowTop.
What plans, if any, do you have for future upgrades?
N/A.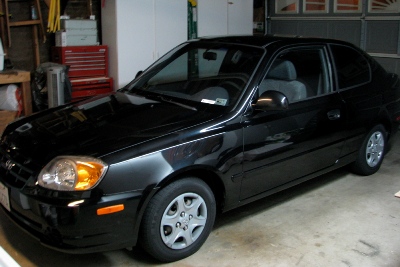 It's Gotten The Job Done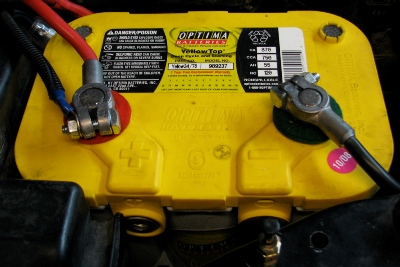 No More Dimming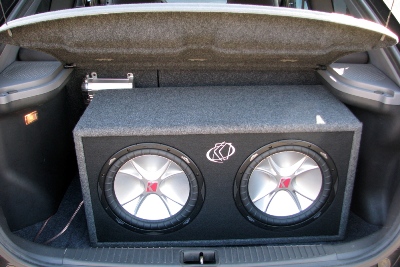 Kicker CompVR 12"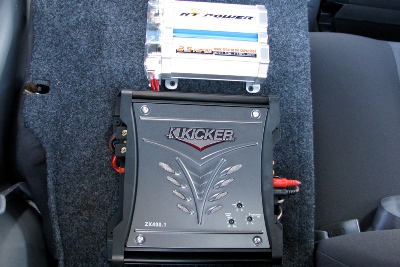 Kicker Class D 400.1 Amp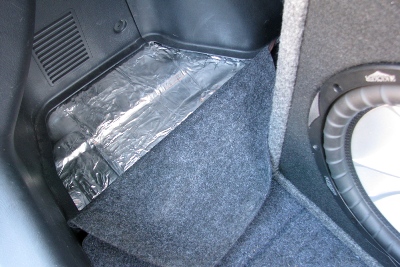 Damplifier Pro Lines the Trunk & Doors