Joshua N's 1997 Nissan Sentra
Robert Ferency-Viars is the managing editor for the Crutchfield car A/V learning content, and has been with the company since 1999. A Virginia native from the heart of the Blue Ridge Mountains, he loves spending time with his wonderful wife and sons, listening to music, writing, and playing games with friends. Robert's love for car audio began at 16 when he installed his first car stereo.
More from Robert Ferency-Viars
Items installed:
Kenwood Deck
BOSS 2500-watt Amp
5.0 fraud Cap
2 12" Infinity Single Voice Coil Subs
4 Sets of Green Lights Inside and Out
Installation Description
Installed everything myself I love to install systems from the inside to the outside.
Q&A Section
Why did you decide to upgrade your A/V system?
Love BASS
What's the first thing you show people about your installation?
How awesome it sounds.
Why did you choose these products?
I love the sound of the Kenwood decks. I love the power that the BOSS amps put out and they never cut out. What I love the most is my Infinity subs — never ever have had a prob with Infinity.
What was the most difficult part of the installation?
Fitting the box in my trunk and trying to do all this stuff while working and taking care of my wonderful kids.
What plans, if any, do you have for future upgrades?
Someday I would like to have two 12" JL Audio Subs when I can aford $600 a pop :) And an awesome in-dash GPS/DVD/Bluetooh Deck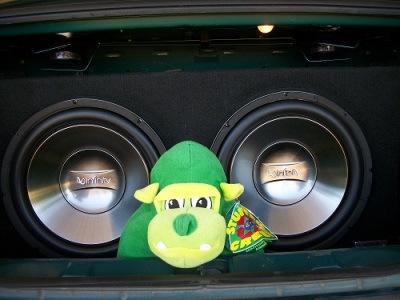 My two 12" Infinity's with my monkey guarding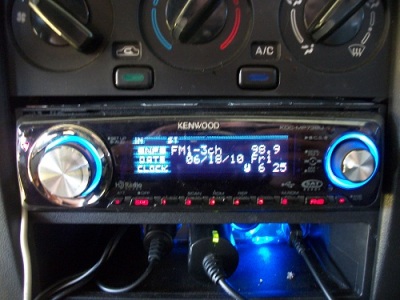 My Kenwood deck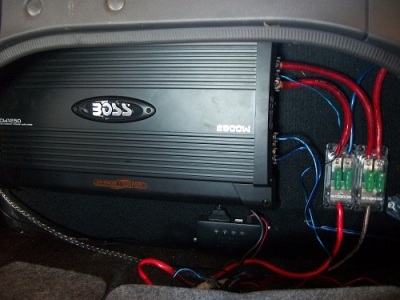 My Boss 2500-watt amp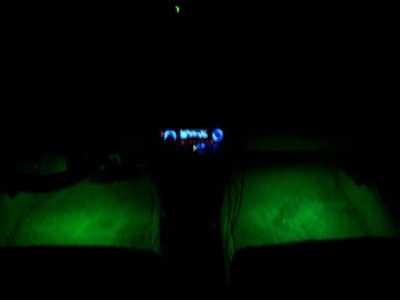 My GREEN inside light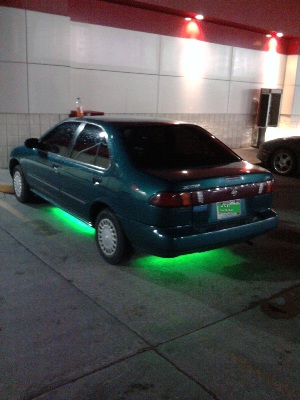 My GREEN outside lights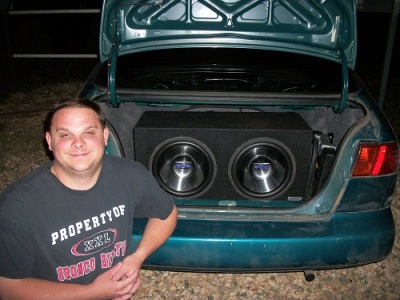 Me & my pimp ride :) I love it!
Vehicles in the Customer Car Showroom are submitted by customers and fans, and edited by Crutchfield writing staff. You can find more of these articles on the Showroom main page.