Matt L's 1998 Nissan Altima
Joshua honed his knowledge of home audio/video gear during an 8-year stint as a Crutchfield Advisor. He can talk tech with the best of them, but he lives for the emotional experience of music. He brings that outlook to his writing, and to his side gigs as a folk guitar player. He stays active by chopping firewood and exploring our national parks.
More from Joshua Crane
Items installed:
Installation Description
The installation process was not hard, but it was not extremely easy either. The speakers were very easy to put in the front doors, but were harder to put in the rear deck simply because I had to rip the back of the car apart to lift the liner up to get at the speakers. The Valor 301D was a fairly simple installation once I got all the wires crimped and the heat shrinking in place.
Q&A Section
Why did you decide to upgrade your A/V system?
Wanted a more advanced system then the factory one.
Why did you choose these products?
They were good prices for the quality I was getting.
What was the most difficult part of the installation?
Crimping the wires and putting the rear speakers in.
What plans, if any, do you have for future upgrades?
Subwoofer, back seat monitors, back up camera.
1998 Nissan Altima GXE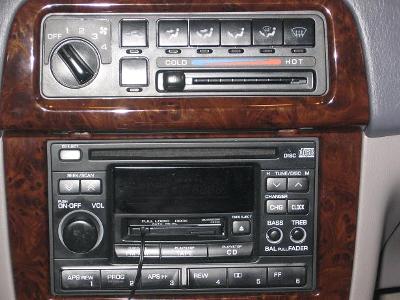 Factory Receiver
Valor 301D In-dash DVD Receiver with storage pocket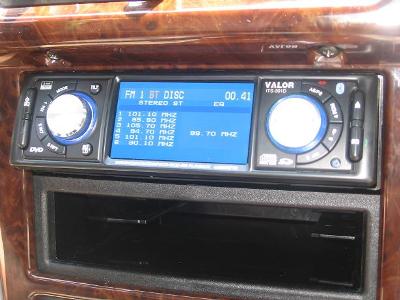 The new receiver in action!