Lucas R's 2003 Dodge Stratus SE
I've been with Crutchfield since 1999, where I began as one our advisors, helping our customers choose new gear. After a couple of years, I moved to the writing team where I spent a decade researching new products and getting hands on with car stereos, amplifiers, speakers, and subs. Yeah, I've been doing this for a while.
For the past few years, I've been the managing editor of Crutchfield's Car A/V web article content. I couldn't ask for a better job — we get to play with car audio gear every day! I'm a Virginia native from the heart of the Blue Ridge Mountains. Outside of work, I love listening to music, playing board games, and installing new audio systems for my friends.
More from Robert Ferency-Viars
Items installed:
Alpine SWR-1542D Type-R 15" subwoofer with dual 4-ohm voice coils
Alpine IVA-D106 DVD receiver
Rockford Fosgate Punch P1000-1bd Mono subwoofer amplifier 1,000 watts x 1 at 1 ohm
Alpine Type-R SPR-17S 6-3/4" 2-way Component Speakers System
Alpine SPR-69C 6"x9" 2-way Car Speakers
Rockford Fosgate RFC1D Digital Capacitor
Rockford Fosgate RFFANL ANL Fuse Holder
Rockford Fosgate RFK4D Complete Installation Kit
Installation Description
Installing the Alpine deck into my car was easy, custom fitting the rear deck speakers so the speaker grilles will show was also easy, just took a little time. The hardest part of my whole set up was getting the box into the trunk, I had to play with it a little. The front door speakers had to be fiberglassed into the doors and painted to match outside color of my car. I will be either adding another 15" and fiberglassing my whole trunk or something else. Stay tuned.
Q&A Section
Why did you decide to upgrade your A/V system?
New Alpine products need installation.
What's the first thing you show people about your installation?
My trunk.
Why did you choose these products?
Love Alpine, love Rockford wiring.
What was the most difficult part of the installation?
Getting the box in the trunk.
What plans, if any, do you have for future upgrades?
Getting another 15 or more (along with a couple more amps) and having the whole trunk fiberglassed.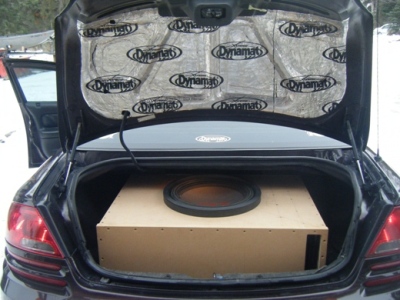 BOX IN TRUNK DYNAMAT KIT THROUGHOUT ENTIRE CAR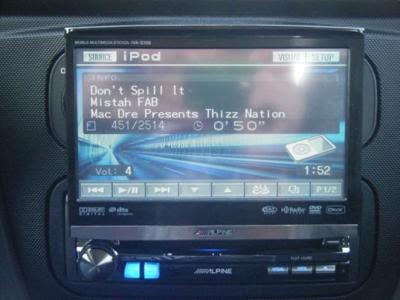 Alpine IVA-D106 Head Unit with Full iPod and Video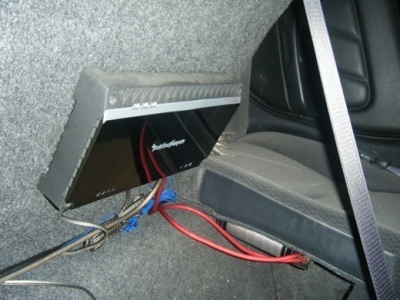 Rockford 1.1000bd amp and Cap in distance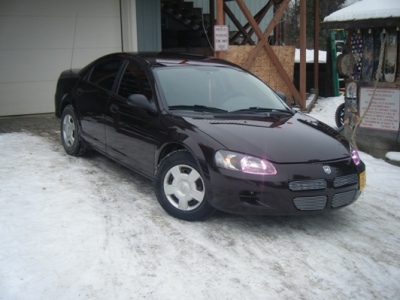 My car showing Purple HIDs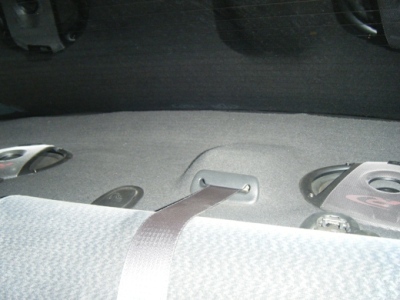 Can barely see rear deck speakers, but you can see how I installed them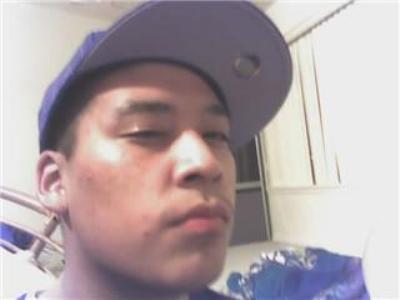 This is I