Mike M's 2004 Pontiac Grand Prix
My love for all things audio started back in the '90s when I built my first subwoofer enclosure. After joining Crutchfield in 2007, I spent seven years as a product advisor, designing A/V systems for homes, cars, and the occasional party bus. These days I specialize in home speakers and distributed audio systems, focusing on translating technical jargon into easy-to-understand language. My goal is to make shopping for speakers and amplifiers simple. After all, this stuff is supposed to be fun! Outside of work, I'm a hobbyist photographer and enjoy visiting our national parks.
More from Kramer Crane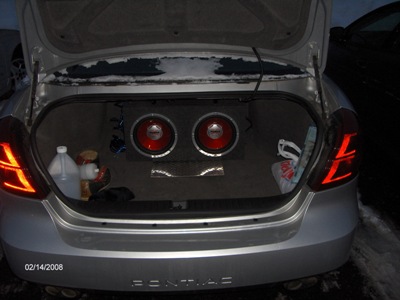 Items installed:
2x 800 watt Sony Xplod 10's
1x 1000 watt Lanzar 2 channel amp
Trunk interior lighting kit
4x4 sheet of Dynamat
Installation Description
It was all professionally installed so all i worried about was how long it would take
Q&A Section
What's the first thing you show people about your installation?
The way it looks in the dark
Why did you choose these products?
they are what i wanted
What was the most difficult part of the installation?
Paying for it
What plans, if any, do you have for future upgrades?
1 more amp and 2 more subs plus a dvd touch screen up front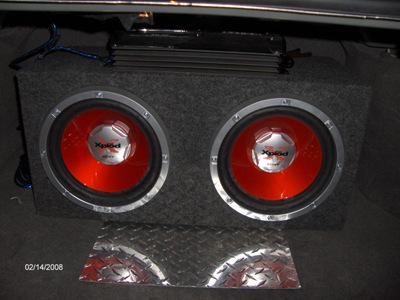 Subs and amp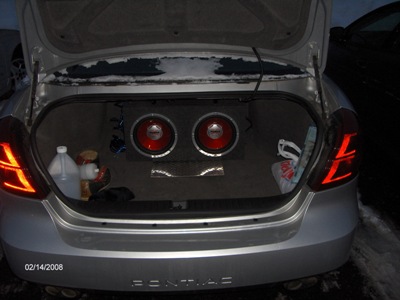 Trunk open