Joseph R's 1997 Nissan Maxima
I started my Crutchfield career as a product advisor. I fielded thousands of customer questions about A/V equipment, designing systems for homes, cars, and the occasional party bus. Do that for eight years, and you begin to understand what people really want from their gear. You also get a lot of hands-on experience with the latest products. That's one of the coolest things about working here. As a writer, I enjoy translating technical jargon into easy-to-understand language. My goal is to make shopping for speakers and amplifiers simple. After all, this stuff is supposed to be fun! Outside of work, I enjoy playing and teaching music. I'm always on the lookout for interesting left-handed guitars.
More from Kramer Crane
Items installed:
Installation Description
I originaly had the stock Bose system that came with the car but found if just wast enough for "today's" music. Removing the wood trim around the radio wasn't bad, but be aware that when you remove ashtray the clips can fly off and be a pain later to get. Radio was a direct fit with a clean look. I drilled through the firewall on the drive side for the amplifier power wire. All RCA wires were ran under the moldings where there's a channel used to guide wires in the car and there's plenty of room. The amps were mouted to the back of the trunk and are solid. Alpine speakers all around the car wired togeter with the stock bose tweeter in the door, they sound great! Everything installed smoothly with zero engine noise.
Q&A Section
Why did you decide to upgrade your A/V system?
Stock system was not clear for sound.
What's the first thing you show people about your installation?
How my amps are mounted.
Why did you choose these products?
Trusted name brand and look of it.
What was the most difficult part of the installation?
Amp install.
What plans, if any, do you have for future upgrades?
DVD receiver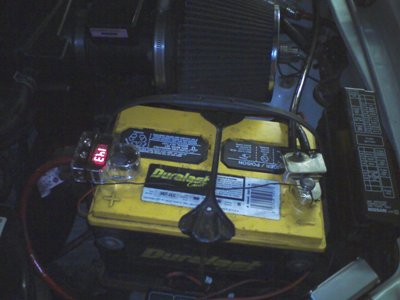 4g wire to the amps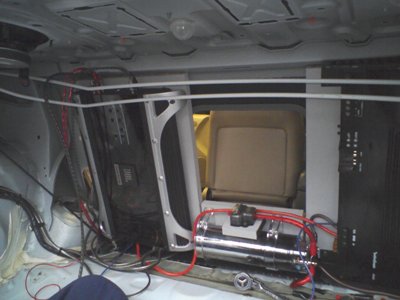 Amps mounted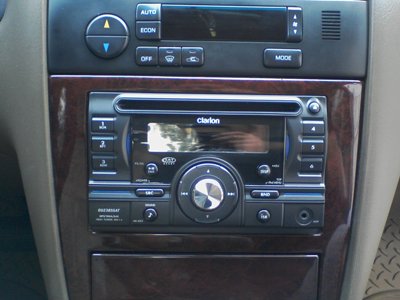 Deck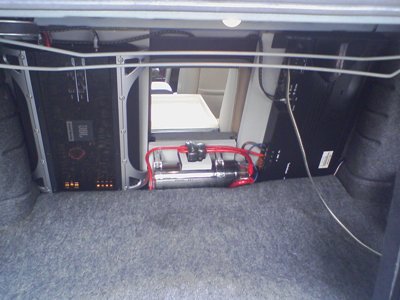 All cleaned up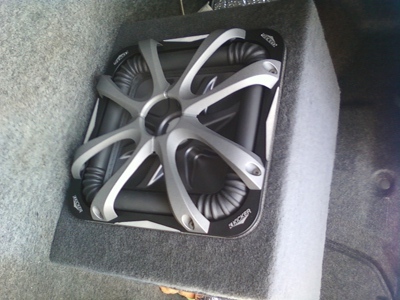 Kicker S10L7 4ohm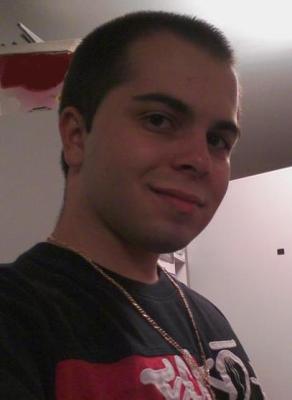 me