Aaron R's 2006 Chevrolet Cobalt
My love for all things audio started back in the '90s when I built my first subwoofer enclosure. After joining Crutchfield in 2007, I spent seven years as a product advisor, designing A/V systems for homes, cars, and the occasional party bus. These days I specialize in home speakers and distributed audio systems, focusing on translating technical jargon into easy-to-understand language. My goal is to make shopping for speakers and amplifiers simple. After all, this stuff is supposed to be fun! Outside of work, I'm a hobbyist photographer and enjoy visiting our national parks.
More from Kramer Crane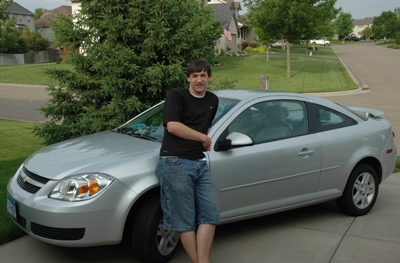 Items installed:
Installation Description
When I bought the car it had the standard factory system and it was less than surprising. Coming from a family of audiophiles, I had to start somewhere! The first upgrades were the Infinity speakers, and that showed some improvement. The Pioneer head unit was next along with the iPod kit, and the sound quality increased again but overall the system lacked depth and warmth. The next step was a big one; the 2 Rockford amps and the Infinity Kappa sub added the low-end I was looking for. The effect was instantly noticeable, and giving the speakers the power they needed brought the vocals and drums to life.
Q&A Section
Why did you decide to upgrade your A/V system?
Overall sound quality.
What's the first thing you show people about your installation?
The amps and the sub.
Why did you choose these products?
The manufacturer's reputation and the quality of the products.
What was the most difficult part of the installation?
Running speaker wire to the front doors.
What plans, if any, do you have for future upgrades?
Component speakers for the front doors.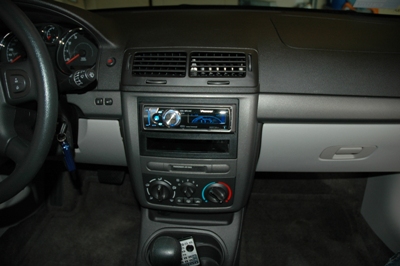 Beautiful install kit from Crutchfield.com
Two Rockford amps provide plenty of power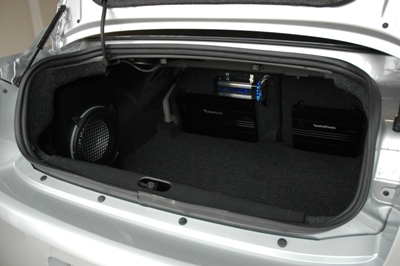 10 inch sub in the factory location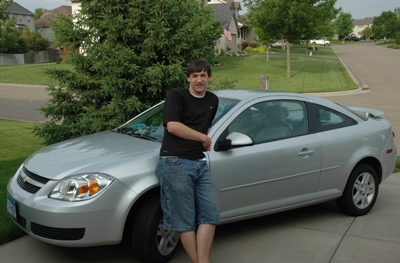 Beautiful Spring day