Kellen T's 1999 Pontiac Grand Am SE
I started my Crutchfield career as a product advisor. I fielded thousands of customer questions about A/V equipment, designing systems for homes, cars, and the occasional party bus. Do that for eight years, and you begin to understand what people really want from their gear. You also get a lot of hands-on experience with the latest products. That's one of the coolest things about working here. As a writer, I enjoy translating technical jargon into easy-to-understand language. My goal is to make shopping for speakers and amplifiers simple. After all, this stuff is supposed to be fun! Outside of work, I enjoy playing and teaching music. I'm always on the lookout for interesting left-handed guitars.
More from Kramer Crane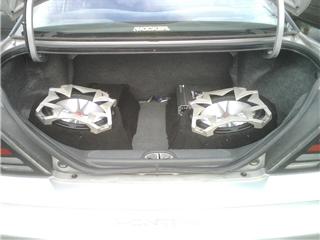 Items installed:
Rockford Fosgate P1694C
Kicker 12" Competition (x2)
Soundstream XTA360.4
JL Audio 4 GA Amp Connection Kit
JL Audio Twisted 2 Channel RCA
JL Audio Twisted 4 Channel RCA
Dynamat Original
Kicker Subwoofer Grills
(2) Stinger 0 GA 3-Way Distribution Blocks
Stinger Battery Terminal
JL Audio 100 Amp Fuse
Installation Description
Started with the installation of the Kenwood headunit. Very simple installation. Next was the rear deck speakers (Rockford Fosgate). This was fairly easy as well with the speaker wire adapters from Crutchfield. Next I installed the Polk Momo plates in the front doors. This was somewhat difficult because it wasn't an exact fit and I had to do minor modifications. Next I started with a factory Kicker subwoofer box but decided to build my own using fiberglass. This was a fairly difficult process because I had never done fiberglass before. Turned out to be harder than I thought. Next I installed the two amps and all the wiring. If a 16 year old can do it, so can you.
Q&A Section
Why did you decide to upgrade your A/V system?
Love loud music, stock system wasnt working out.
What's the first thing you show people about your installation?
Custom fiberglass enclosures
Why did you choose these products?
Did a lot of research, decided these were the best bang for the buck.
What was the most difficult part of the installation?
Fiberglass enclosures
What plans, if any, do you have for future upgrades?
New car soon, meaning an upgraded everything!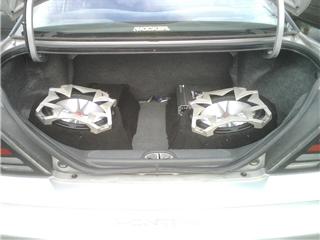 Overview of trunk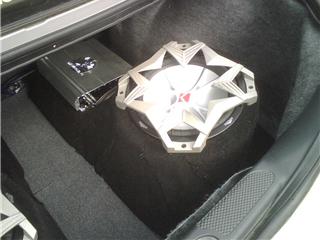 Upclose Right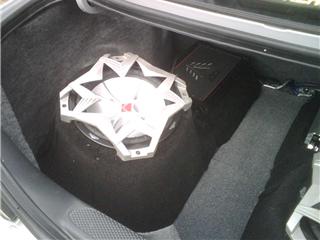 Upclose Left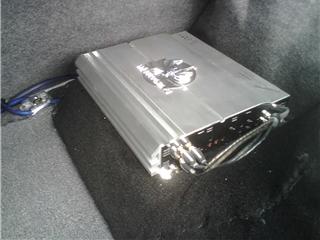 Soundstream amp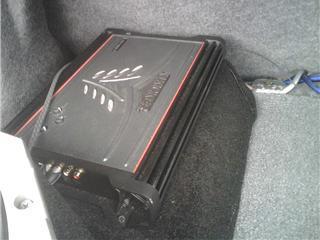 Kicker 750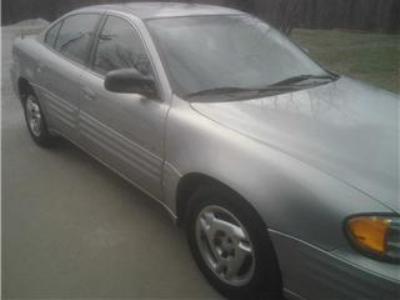 Grand Am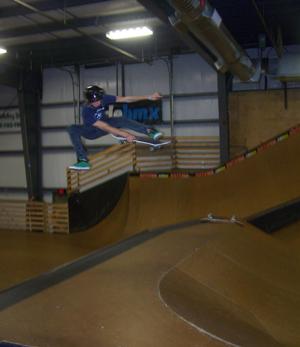 I'm a skater