Anthony T's 2002 Toyota Sequoia
My love for all things audio started back in the '90s when I built my first subwoofer enclosure. After joining Crutchfield in 2007, I spent seven years as a product advisor, designing A/V systems for homes, cars, and the occasional party bus. These days I specialize in home speakers and distributed audio systems, focusing on translating technical jargon into easy-to-understand language. My goal is to make shopping for speakers and amplifiers simple. After all, this stuff is supposed to be fun! Outside of work, I'm a hobbyist photographer and enjoy visiting our national parks.
More from Kramer Crane
Items installed:
Pioneer DEH-P4000ub CD receiver
Kenwood KFC-W3011 12" single voice coil 4-ohm subwoofers (x2)
JBL Premium Sound component speakers front and back
Alpine V12 MRV-100M mono amp
Scosche 8-ga. wiring kit
K&N air filter
Installation Description
I bought this truck and was absolutely in love with it! But I thought to myself, how could I make it better? So to Crutchfield I went, purchasing one item after another. Installing everything was a blast! Crutchfield made it so easy for me. I ran the wiring kit myself, snd installed the new Pioneer head unit (which by the way makes playing any of my 5000 songs off my Ipod a breeze!). I set up the brand new subwoofers and let everything blow me completely away. I cannot wait to keep on updating every little inch of this truck. She's a beauty and she's got nowhere to go but up!
Q&A Section
Why did you decide to upgrade your A/V system?
I always need it louder and better!
What's the first thing you show people about your installation?
My beautiful 12" Kenwoods
Why did you choose these products?
Lots of Crutchfield research, comparing, and head scratching.
What was the most difficult part of the installation?
Honestly no complaints from me, I love doing it!
What plans, if any, do you have for future upgrades?
In-dash DVD/NAV, custom sub box, 1 more sub, bigger amp, new component speakers, headrest TV's.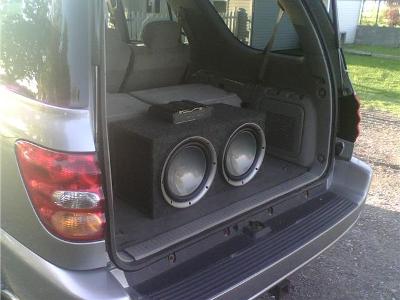 I Love 'EM!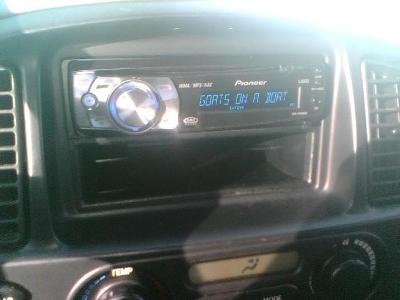 So easy to play my Ipod!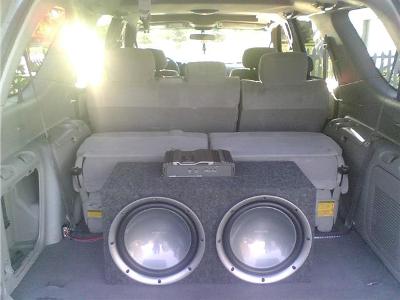 Wouldn't those headrests look great with the TV's?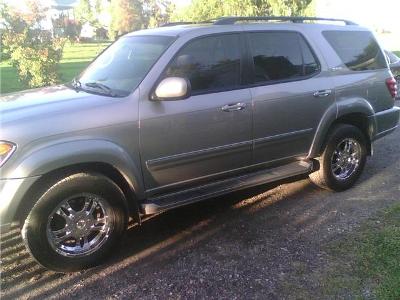 Her name's Roberta, shes a mean girl!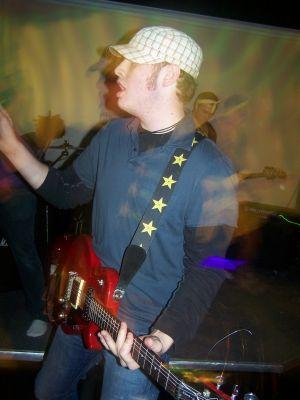 Music is a part of my life