Wendell B's 2000 Chevrolet Silverado
I started my Crutchfield career as a product advisor. I fielded thousands of customer questions about A/V equipment, designing systems for homes, cars, and the occasional party bus. Do that for eight years, and you begin to understand what people really want from their gear. You also get a lot of hands-on experience with the latest products. That's one of the coolest things about working here. As a writer, I enjoy translating technical jargon into easy-to-understand language. My goal is to make shopping for speakers and amplifiers simple. After all, this stuff is supposed to be fun! Outside of work, I enjoy playing and teaching music. I'm always on the lookout for interesting left-handed guitars.
More from Kramer Crane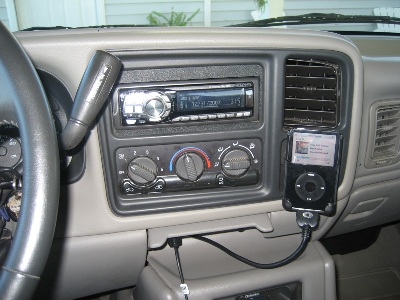 Items installed:
Installation Description
First I removed all four door panels for installation of door speakers...then removed the back seat and installed the amps on the back wall...the wiring was a little difficult because of limited paths that we could run them...so after removing the dash to install the head unit, we ran all the wiring from the back of the head unit down up under the carpet to the back of the vehicle...I installed a mount on the front of the dash to hold my Ipod securely...the thing I love the most about my truck is everything still has its stock look except for the head unit and Ipod mount...this was such a fun task and it took us about 7 hours to do everything.Thanks Crutchfield for your great products and support!
Q&A Section
Why did you decide to upgrade your A/V system?
Factory systems these days limit you to how you can listen to your music...music just sounds much better with aftermarket add ons...
What's the first thing you show people about your installation?
Stock look, aftermarket sound
Why did you choose these products?
I've had experience with everything but Boston Acoustics and wanted to try something different and was very pleased with Boston Acoustics
What was the most difficult part of the installation?
Wiring
What plans, if any, do you have for future upgrades?
I plan on adding an aux cable that will allow me to run my Ipod and XM satellite radio simultaneously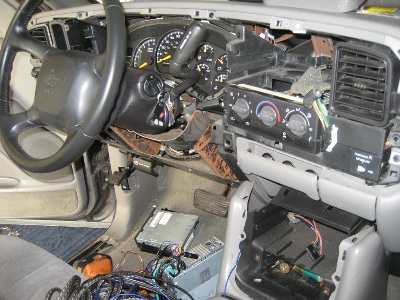 Before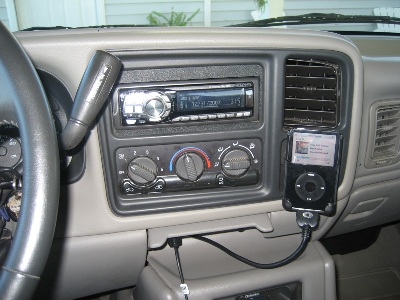 After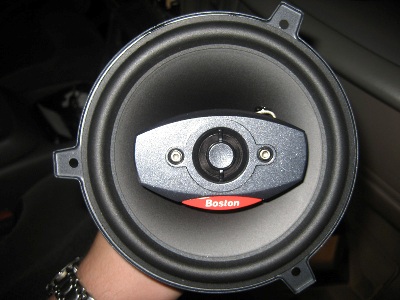 New speakers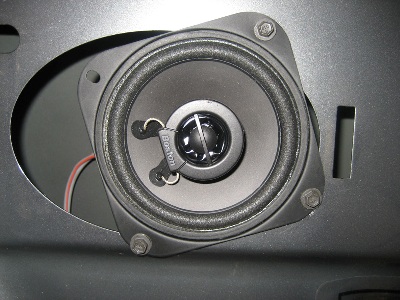 In door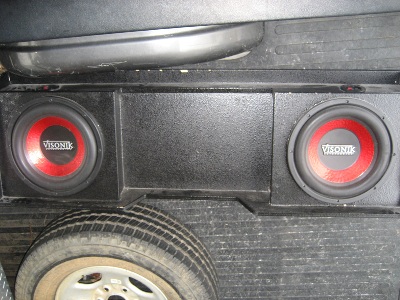 Subwoofers