Rick Collins' 2000 BMW 323i
Robert Ferency-Viars is the managing editor for the Crutchfield car A/V learning content, and has been with the company since 1999. A Virginia native from the heart of the Blue Ridge Mountains, he loves spending time with his wonderful wife and sons, listening to music, writing, and playing games with friends. Robert's love for car audio began at 16 when he installed his first car stereo.
More from Robert Ferency-Viars
Items installed:
MB Quart PSD-213
JL 650csi
JL W3V2 Subs
JL 450/4 Amp
JL 500/1 Amp
Rockford Fosgate .5 Cap
Installation Description
Custom fiberglass trunk spare tire well, sub box with two 12" JL subs covered with carpet, grill cover, custom carpeted amp rack. Aftermarket component speakers with Alpine CDA-9835 in-dash CD player with iPod hooked up.
Q&A Section
Why did you decide to upgrade your A/V system?
Needed better sound.
What's the first thing you show people about your installation?
The iPod playing ability through the Alpine deck.
Why did you choose these products?
Best value for my budget.
What was the most difficult part of the installation?
Waiting
What plans, if any, do you have for future upgrades?
Satellite radio and possibly adding subs.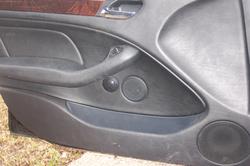 Custom Door Tweeter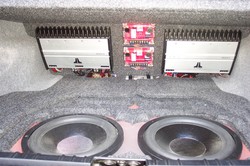 Trunk System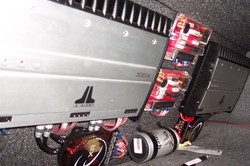 Amp Rack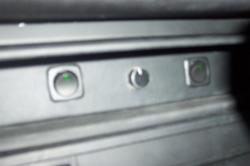 Custom in-dash light switches and bass knob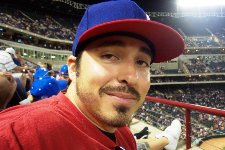 Me