Patrick Finger's 2006 Toyota Camry
Robert Ferency-Viars is the managing editor for the Crutchfield car A/V learning content, and has been with the company since 1999. A Virginia native from the heart of the Blue Ridge Mountains, he loves spending time with his wonderful wife and sons, listening to music, writing, and playing games with friends. Robert's love for car audio began at 16 when he installed his first car stereo.
More from Robert Ferency-Viars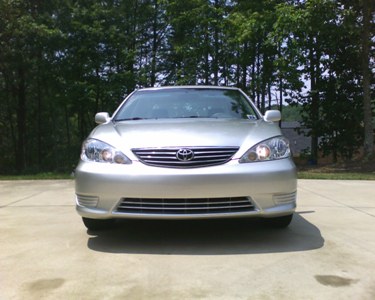 Items installed:
Pioneer DEH-P6900UB CD receiver
Pioneer CD-iU50 USB-to-iPod adapter
Delphi SA10276 Roady XT XM Satellite Radio w/Sure Connect
Alpine MRD-M605 600 watts RMS x 1 at 2 ohms
Q-Logic QLH-1.2512DS Dual 12" Hatch/Trunk Box
EFX Amplifier Wiring Kit 4-gauge w/patch cord
Previously, I had two Alpine Type-S SWS-1223D 12" Dual 2-ohm Component Subs and a Kenwood KSC-WD250 10" Powered Subwoofer
Now, I have two 12" Memphis M3 DVC 2 ohm subs in a custom box
Street Wires 8-gauge wiring kit
Optima Yellow Top Battery
Street Wires 1 farad capacitor
Two Pioneer TS-A6962R as rear speakers
Street Wires Patch Cable
18" Drifz Rims
Super White Headlights
Window tinting
PYTHON871XP car alarm and remote start system
Installation Description
For the most part all of the products that I have installed have been purchased from Crutchfield, so I had helpful instructions on how to install them correctly. I have done all of the audio products myself. I think that the install is the funnest part of the whole thing, other than showing off the system to other people. I began with two 12" Alpine type s subs and a 10" powered Kenwood sub, but replaced those with two 12" Memphis M3s and a custom box.
Q&A Section
Why did you decide to upgrade your A/V system?
I wanted to have something to set my car apart from all of the rest.
What's the first thing you show people about your installation?
My subs are always the first things that I show off.
Why did you choose these products?
I liked the brands, reviews, and performance that they offered.
What was the most difficult part of the installation?
Getting everything ready for the install, like planning.
What plans, if any, do you have for future upgrades?
I plan to replace the rest of the speakers. Also, And then I will hopefully be done.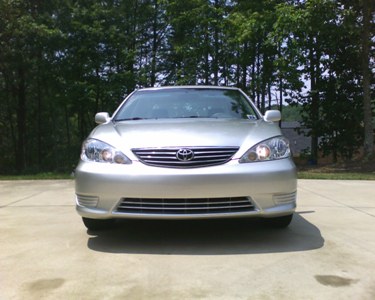 Front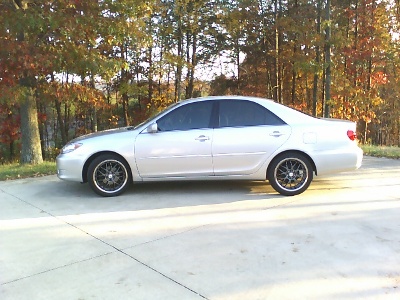 Rims and tinted windows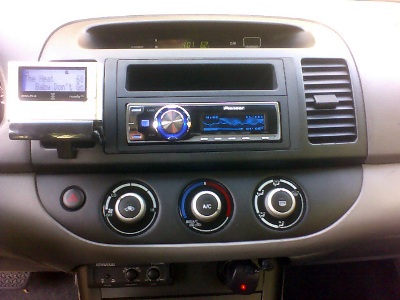 Receiver, satellite radio, and gain controls for the subs.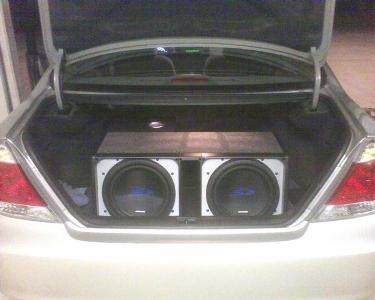 The two 12"s, and the 10" and the amp behind them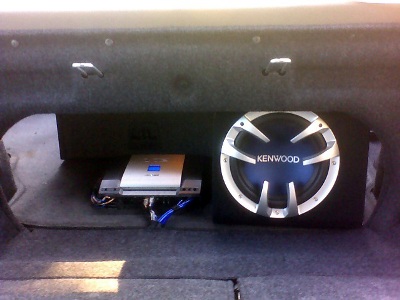 The view from inside the car, rear seat folded down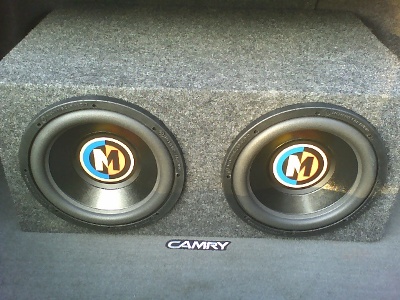 New Memphis subs and custom box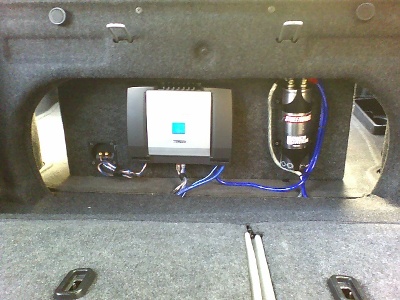 Amp and capacitor mounted on the sub box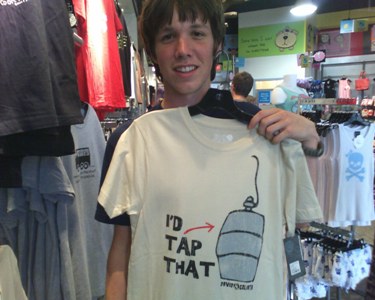 Me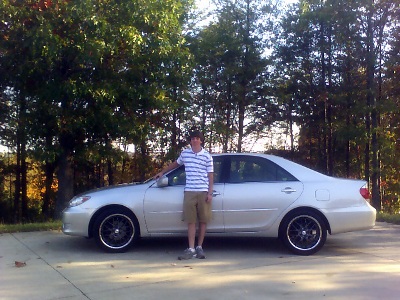 Me and the car