Gary Gray's 2002 Chevrolet Cavalier
Robert Ferency-Viars is the managing editor for the Crutchfield car A/V learning content, and has been with the company since 1999. A Virginia native from the heart of the Blue Ridge Mountains, he loves spending time with his wonderful wife and sons, listening to music, writing, and playing games with friends. Robert's love for car audio began at 16 when he installed his first car stereo.
More from Robert Ferency-Viars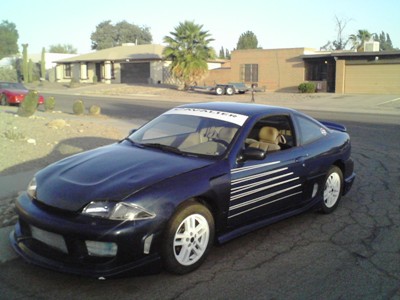 Items installed:
Installation Description
I do all my own work.
Q&A Section
Why did you decide to upgrade your A/V system?
When I get a new car the first thing I do is change the stereo system.
What's the first thing you show people about your installation?
My carbon dash
Why did you choose these products?
I like Pioneer products
What was the most difficult part of the installation?
The carbon dash
What plans, if any, do you have for future upgrades?
I would like to fiberglass everything, I'm also working on a custom carbon fiber speakerbox.