Stephen Hintze's 2004 Honda Element
New paint, rims, and a killer new sound
The Crutchfield writing team is a group of full-time, in-house copywriters who share a passion for consumer electronics. In addition to creating the articles and videos you find in the Research area of the Crutchfield website, these hard-working and talented people write the informational copy for the products on our website and in the Crutchfield catalog. Our writers constantly research the latest products, technologies, and industry trends, so that we can bring you the most helpful information possible.
More from Crutchfield Writing Team
Items installed:
Installation Description
This custom installation was carefully done so as to make all of the speaker installs and wires look factory. The twin Alpine amps are installed under the rear seats which flip up for easy access. When down, very little is visible. This system produces the finest clarity of sound I've ever heard, with the widest range. It really hits hard too!
Q&A Section
What's the first thing you show people about your installation?
The sound range and punch.
Why did you choose these products?
Quality!
What was the most difficult part of the installation?
The wiring through the gangster doors so they don't show at all.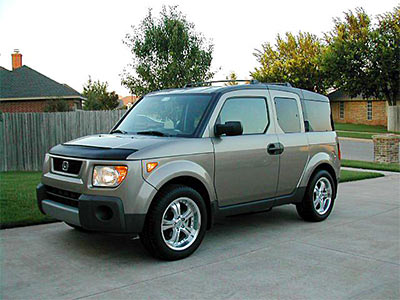 The Element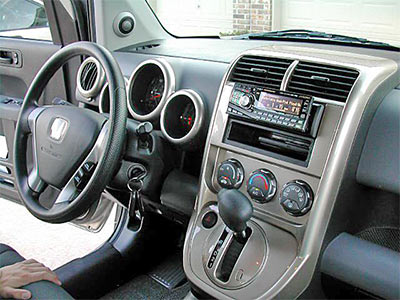 The new painted dash with the Alpine 7998 — you can see one of the JBL tweeters on the A pillar.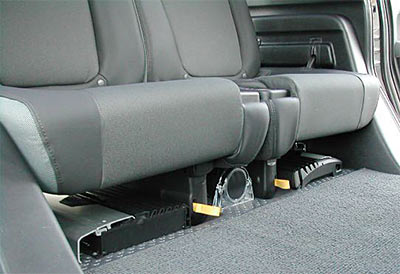 The Alpine amps and the cap with the seats folded up.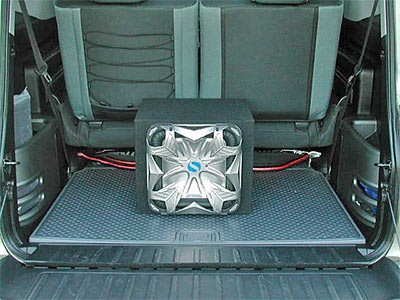 The Kicker Solo-Baric S12 L7 sub.