Nicholas Howell's 1999 Ford Escort LX
The Crutchfield writing team is a group of full-time, in-house copywriters who share a passion for consumer electronics. In addition to creating the articles and videos you find in the Research area of the Crutchfield website, these hard-working and talented people write the informational copy for the products on our website and in the Crutchfield catalog. Our writers constantly research the latest products, technologies, and industry trends, so that we can bring you the most helpful information possible.
More from Crutchfield Writing Team
Items installed:
Stinger HPM 4 guage wire kit.
Stinger HPM SC-201MNC 1 farad capacitor.
JBL BP1200.1 1200 watt mono class D subwoofer amplifier.
JBL W12GTi 12" subwoofer, dual 6-ohm voice coils.
Installation Description
First was the CD player, the car only had a radio when I puchased it. I ordered the custom adaptor from Crutchfield. Then I had to buy new speakers (front doors and rear deck). When I put them in I also installed the amp, capacitor, and subwoofer enclosure.
Q&A Section
Why did you decide to upgrade your A/V system?
I live to listen to music and want the best sound I can get.
What's the first thing you show people about your installation?
The CD player.
Why did you choose these products?
Reputation, quality and customer service.
What was the most difficult part of the installation?
Locating a hole in the firewall for a 4 guage wire.
What plans, if any, do you have for future upgrades?
Add a JBL BPX2200.1.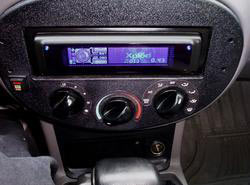 Sony CDX-M800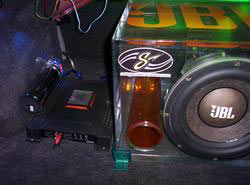 Power house w/ Thunder maker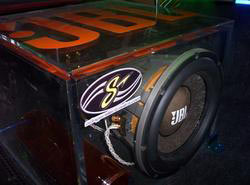 Thunder maker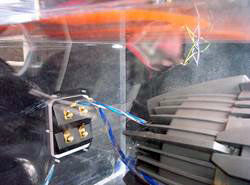 Speaker wire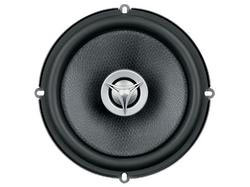 Power speakers