Christopher LeBlanc's 1992 Chevy Camaro
The Crutchfield writing team is a group of full-time, in-house copywriters who share a passion for consumer electronics. In addition to creating the articles and videos you find in the Research area of the Crutchfield website, these hard-working and talented people write the informational copy for the products on our website and in the Crutchfield catalog. Our writers constantly research the latest products, technologies, and industry trends, so that we can bring you the most helpful information possible.
More from Crutchfield Writing Team
Items installed:
Installation Description
I started by taking the entire car apart inside to lay down the Dynamat Xtreme throughout the car. I then purchased all Streetwires wiring kits from Crutchfield. After I got all the wiring in, I bought the speakers, subs, amplifiers and head unit. I made the boxes for the 4 Solo Barics, then I made a custom rack for the amplifiers. Once it was all completed, I put in a 15-inch monitor and a Xbox and PS2.
Q&A Section
Why did you decide to upgrade your A/V system?
I love working with my car and I love music, so now I have the best of both worlds.
What's the first thing you show people about your installation?
The 15-inch monitor with the Xbox and PS2.
Why did you choose these products?
I wanted the best, and to me what I picked was the best.
What was the most difficult part of the installation?
All the wiring!

Christopher LeBlanc's clean 1992 Camaro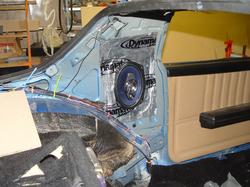 Pioneer speakers provide the high notes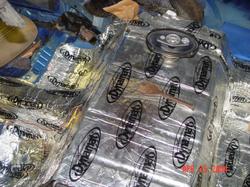 Dynamat keeps the tunes pure and clear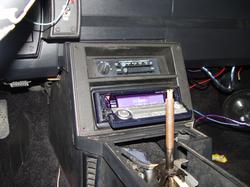 The Kenwood Excelon-X879 runs the show