Ricky Palacio's 2007 Chevy Tahoe
I've been with Crutchfield since 1999, where I began as one our advisors, helping our customers choose new gear. After a couple of years, I moved to the writing team where I spent a decade researching new products and getting hands on with car stereos, amplifiers, speakers, and subs. Yeah, I've been doing this for a while.
For the past few years, I've been the managing editor of Crutchfield's Car A/V web article content. I couldn't ask for a better job — we get to play with car audio gear every day! I'm a Virginia native from the heart of the Blue Ridge Mountains. Outside of work, I love listening to music, playing board games, and installing new audio systems for my friends.
More from Robert Ferency-Viars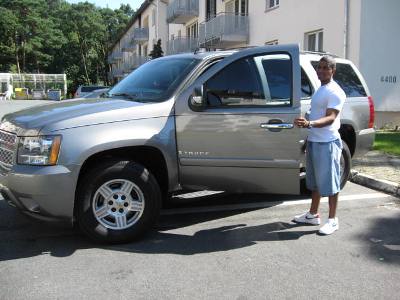 Items installed:
Pair of 8" Alpine TFT LCD Pillow Headrest Monitors
JVC CS-DX30 12" Subwoofer
Installation Description
Rick P. has always wanted to put a killer sound system in his vehicles, but never had the time or opportunity to do his vision justice. But when he bought his 2007 Chevy tahoe, he knew the time was right: the luxury SUV's large, open cargo area is ideally suited for a custom audio/ DVD installation. With a lot of hard work and ingenuity (and a fair amount of MDF), Rick has put together a system that would make any Tahoe owner drool!
Q&A Section
Why did you decide to upgrade your A/V system?
Wanted better sound and performance, more boom for the chick
What's the first thing you show people about your installation?
They hear it before they see it, but the new dvd reciver usually the first thing they see.
Why did you choose these products?
had no choice for my new truck. so I'm trying to get the best; i'm still working on it
What was the most difficult part of the installation?
I thought flushing the tweeters into the doors would have been the hardest, but it wasn't nearly as much of a pain as hooking up the head unit, eq, and DVD were, while trying to retain my OnStar capability.
What plans, if any, do you have for future upgrades?
I am planning to replace my sub with MTX T 12" 1000W 4-Ohm Subwoofer, 2 more head rest tv.'s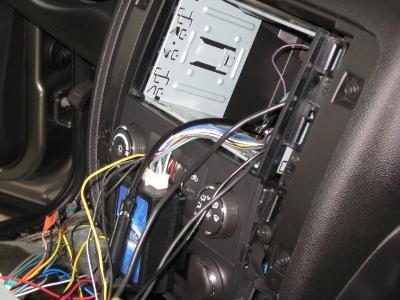 Damn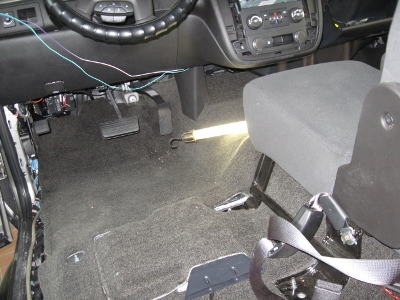 took the driver seat out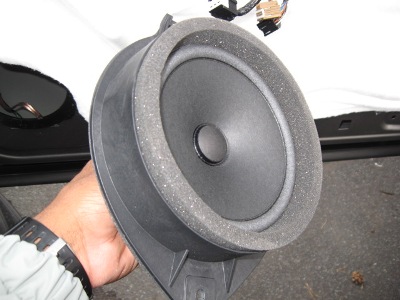 factory crap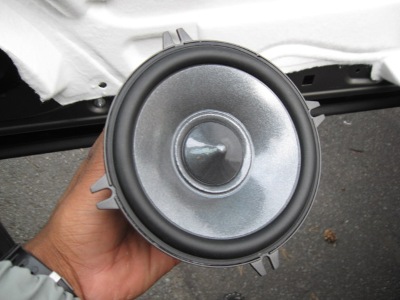 new joint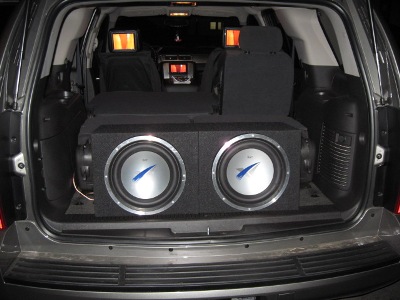 finally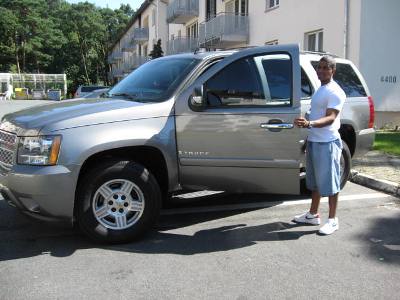 here we go!!