Don R's 2004 Ford F350
My love for all things audio started back in the '90s when I built my first subwoofer enclosure. After joining Crutchfield in 2007, I spent seven years as a product advisor, designing A/V systems for homes, cars, and the occasional party bus. These days I specialize in home speakers and distributed audio systems, focusing on translating technical jargon into easy-to-understand language. My goal is to make shopping for speakers and amplifiers simple. After all, this stuff is supposed to be fun! Outside of work, I'm a hobbyist photographer and enjoy visiting our national parks.
More from Kramer Crane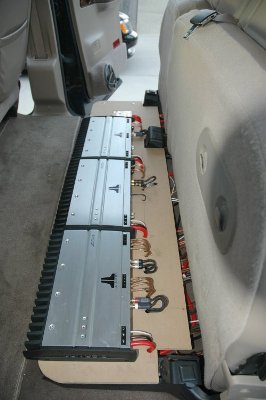 Items installed:
JL Audio 300/4 (qty. 2)
Kicker Solobaric S10 L5
Kicker KS62.5 Separates (3 Sets)
Installation Description
A complete DIY'er...from the wiring (heavy ga. monster cableto all the speakers) to the mounting of the speakers and amps,why pay someone else when you can DIY !
Q&A Section
Why did you decide to upgrade your A/V system?
Factory systems SUCK !
What's the first thing you show people about your installation?
The Amps
Why did you choose these products?
JL Audio makes some great stuff!
What was the most difficult part of the installation?
Running all the wiring & applying sound deadening material to the entire truck
What plans, if any, do you have for future upgrades?
Possibly a 4th set of speakers using Q-Forms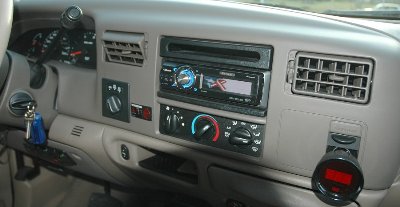 BLUE TOOTH from Pioneer DEH-P980BT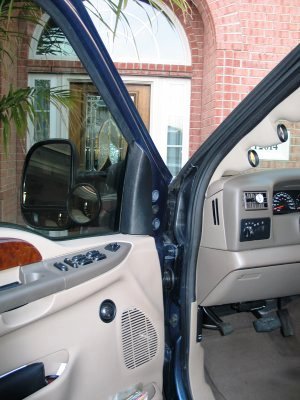 Front Door Speakers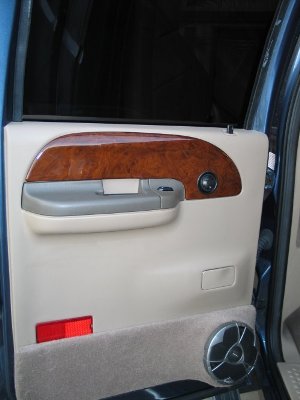 Rear Door Speakers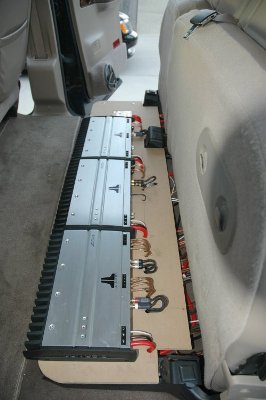 3 JL Audio Amps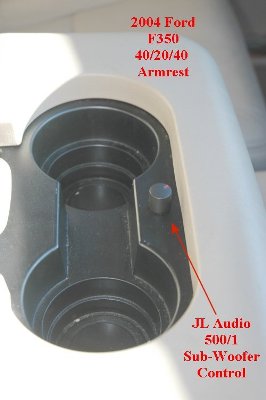 JL Base Control Knob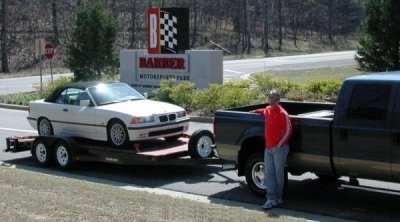 Barber Entrance