Matt Yamada's 1995 Acura Integra
The Crutchfield writing team is a group of full-time, in-house copywriters who share a passion for consumer electronics. In addition to creating the articles and videos you find in the Research area of the Crutchfield website, these hard-working and talented people write the informational copy for the products on our website and in the Crutchfield catalog. Our writers constantly research the latest products, technologies, and industry trends, so that we can bring you the most helpful information possible.
More from Crutchfield Writing Team
Items installed:
Installation Description
The headunit and the speakers all around were installed standard. My amps and subs were all installed custom in the trunk, all 3 of my amps were placed together to give the illusion of one very large amp, and my subs were flush mounted in a fiberglass panel that fills the entire trunk. My components were bridged off of all 4 channels on my 4 channel amp and I ran the 6.5" Infinitys off of the deck. (For more pictures go to members.cardomain.com/mulletmanmatt)
Q&A Section
Why did you decide to upgrade your A/V system?
I install mobile A/V for a living.
What's the first thing you show people about your installation?
Fiberglass Trunk Enclosure.
Why did you choose these products?
Awesome sound, great looks.
What was the most difficult part of the installation?
Fiberglass trunk enclosure, (in particular, the sanding process).
What plans, if any, do you have for future upgrades?
Upgrade Headunit to Pioneer AVIC-N1.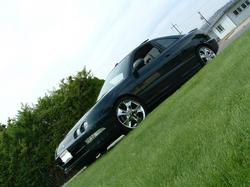 Exterior.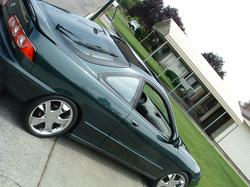 Another Exterior Shot.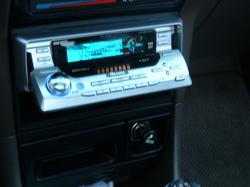 Pioneer Deh-P840mp Headunit.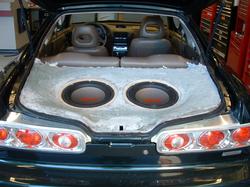 Beginning photo of fiberglass(before sanding).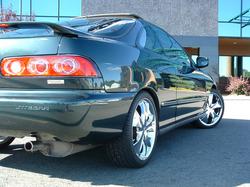 Another Exterior Shot.