Levi Y's 1998 Chevrolet S-10 Blazer
Kramer launched his career with Crutchfield in 2007. He spent eight years as a product advisor, delighting in helping customers choose the best solutions for their systems. His passion for A/V gear and new technology led to a specialization in speakers and smart home equipment, which he covers for the Crutchfield website and Discovery Book catalog.
More from Kramer Crane
Items installed:
Polk Audio db series 6 1/2" door speakers
Sony Xplod 4x6's
Installation Description
Very drawn out. It took a while to get to where I am
Q&A Section
Why did you decide to upgrade your A/V system?
Cause factory speakers seem dull and lifeless
What's the first thing you show people about your installation?
the 15....
What was the most difficult part of the installation?
drilling throught the firewall. there were hardly any places to drill.
What plans, if any, do you have for future upgrades?
I'm supposed to sell the 15 and the amp to buy a T1 12 and Rockford Power 500wt x2 amp.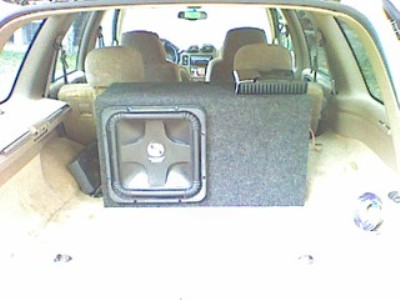 new box