Water & Cameras
Former Crutchfield staff writer Woody Sherman spent years working as an editor and manager in the video industry at the national level.
More from Woody Sherman
Heads up!
Welcome to this article from the Crutchfield archives. Have fun reading it, but be aware that the information may be outdated and links may be broken.
Don't be afraid of the...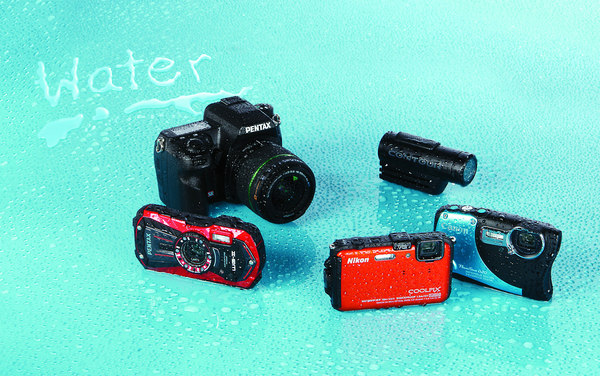 These are the five cameras we put to the test at the waterpark, clockwise from upper left: The Pentax K-5 DSLR; the ContourROAM; the Canon PowerShot D20; the Nikon Coolpix AW100; and the Pentax Optio WG-2
Planning a trip to the beach or a mountain lake this summer? How about an afternoon by the pool? Warm weather, water and fun go hand in hand. Don't miss out on those amazing photo and video opportunities just because you're afraid of getting your camera wet. Lots of new offerings today are either waterproof or water-resistant.
We decided to take some of our favorite water-friendly cameras on a trip to Massunutten Water Park in Virginia's Shenandoah Valley for a hands-on trial. We packed up two staff photographers, our video team, our writer and designers, and some friends and family for a brief, no-holds-barred assault on the park's many wet photo opportunities. Within 20 minutes of arrival, all the cameras were taking shots, and within two hours, we had gathered all the images we came for.
As you can see, these cameras didn't let us down, even when wet. Every photo you see here (except for the product shot above) was taken by one of the cameras shown. And we had a ton of fun taking all of them!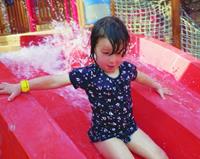 Taken with the Pentax Optio WG-2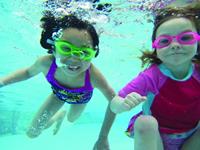 Shot with the Nikon Coolpix AW100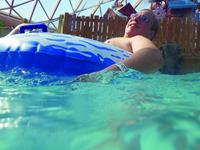 Taken with the Pentax Optio WG-2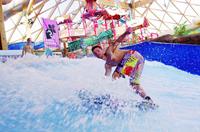 Shot with the Pentax K-5 DSLR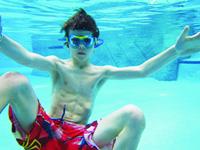 Taken with the Canon PowerShot D20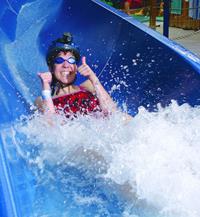 Taken with the Pentax K-5 DSLR