Home automation FAQ
The essential things you need to know before you buy
Heads up!
Welcome to this article from the Crutchfield archives. Have fun reading it, but be aware that the information may be outdated and links may be broken.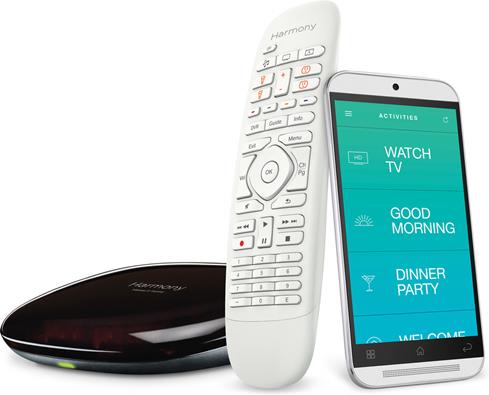 A device like Logitech's Harmony® Home Control can help give you the smart home of your dreams.
What do I need to get started?
A starter kit typically includes a hub and a basic sensor or monitoring device. These simple packages give you a feel for how the system works, and create a base platform that you can add to as you expand your automation into other parts of your home.
Do I need to have high-speed internet?
We recommend a high-speed internet connection (minimum broadband speed of 1mbps/750 kbps upload/download) to ensure seamless operation of your system.
Do I really need a hub?
To achieve a robust, expandable whole-house system, you will need the hub. The hub works with your home router to relay your commands to modules located throughout the house, and transmit monitoring information back to your computer or smart device.
This video provides a good example of how easy it can be to set up a hub:
Most systems require a hub. However, Belkin WeMo devices perform simple switching and monitoring for lights and appliances without a hub, as this video illustrates.
Will I have to pay a monthly fee?
Some modular systems with cloud-based storage do charge a recurring, monthly service fee. Some other types of systems don't require one.
Is it easy to install?
Home automation modules are easy to install. With the possible exception of an automated thermostat, which will be wired into your existing system (see the video below for an example), most modules are wireless, and can be installed in moments without any additional tools.
This video shows how to install the popular Nest Learning Thermostat:
How easy is it to use?
If you know how to use an app on your computer or smart device, you know how to operate a modern home automation system. You'll be able to monitor and control each connected module on the screen of your computer, smartphone or tablet.
How many modules can I add to the system?
As many as you want. Modern automation systems can accommodate expansion into every room of your home.
This video from INSTEON will give you an idea of how easily a new module can be added to an existing network.
What's with all of these different operating standards?
Competing companies have introduced operating protocols. In order to make sure all of your gear works well in a whole-house system, you'll need to make sure they're all speaking the same language. These are the most common standards in use today:
Z-Wave is a radio frequency (RF) control protocol that operates in the 900MHz band. It encounters less interference at the lower frequency and generates a longer wavelength that more easily penetrates walls and objects. Z-Wave-enabled devices create a mesh network between them, so each module you add strengthens the network as a whole.
ZigBee uses the 2.4 GHz radio frequency to allow a global communication standard. The ZigBee Alliance is a group of corporations that develop automation devices that conform to the ZigBee standard, allowing compliant modules to work together regardless of manufacturer.
Wi-Fi is the standard for wireless communication. Wi-Fi consumes more power and bandwidth than other protocols, but it is fast and familiar.
Universal Powerline Bus (UPB) technology uses a building's built-in power wiring to transmit home automation control signals. Powerline technology on its own is a lower-grade technology, but INSTEON's mesh network uses both radio frequency signals and the home's existing electrical wiring to create a network.
X10 has been around since the 1970s, when it was introduced as one of the first power line-based home automation protocols. X10 has since added RF wireless capability. If you live in a home with existing X10 modules, some newer UPB-based automation systems will work with your older equipment.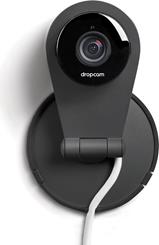 The Nest Dropcam saves video to the cloud when you add the optional Cloud Recording service.
What, exactly, is OpenHome™?
The OpenHome Developer Program is administered by icontrol Networks. The program encourages developers to create apps and hardware that are compatible with one another. Such devices are marked as OpenHome certified.
Popular products from PEQ, Philips Hue and Yale locks have recently been certified to the OpenHome standard, and an updated list of products compatible with the standard can be found here: OpenHome products.
Can I store video from my cameras?
A PEQ subscription allows you to record and store up to 20 video clips and capture up to 40 images a day, which are stored on the cloud and can be viewed remotely via your smart device. Insteon products record images and video in a folder on your computer's hard drive. Nest, on the other hand, stores video clips on the cloud when you add the optional Cloud Recording service.
Is my information secure?
Wireless home automation systems are encrypted, and several manufacturers add additional security measures, or allow you to add external encryption devices to beef up security.
Want to learn more? Read our Home Automation Buying Guide.