Lab test: Onkyo receiver music streaming with an iPod or Android device
During his tenure as a Crutchfield staff writer, Marshall Chase wrote about home theater receivers, sound bars, and in-wall and in-ceiling speakers.
More from Marshall Chase
Heads up!
Welcome to this article from the Crutchfield archives. Have fun reading it, but be aware that the information may be outdated and links may be broken.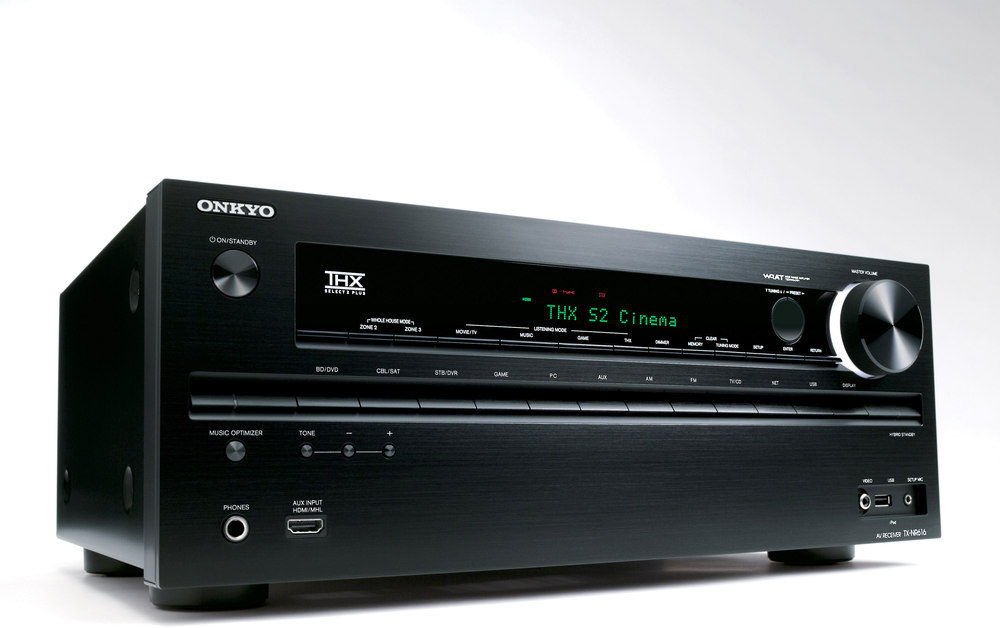 Onkyo TX-NR616
Streaming by phone or tablet alone
The Onkyo TX-NR616 offers a variety of on-board music streaming capabilities, all of which work quite well and are convenient to control while you're near the receiver itself. Our interest took us in a slightly different direction. We wondered if there are ways of using iPhone® and Android™ phones to wirelessly stream music files and services directly to the receiver.
The test setting
It's important to note that our setup had the 'NR616 connected to a local network with Wi-Fi® and that it was connected directly to the wireless router in Crutchfield Labs. Both iPhone and Android phones use Wi-Fi. This is also the case with using an iPod touch® or Android-based tablet. Both of our phones had cloud-based music streaming services and MP3 music files on board.
Playing and controlling music services from a phone
First, we checked to see if we could send music from an online music service, like Spotify®, through the phones to the receiver via Wi-Fi. The reason we were interested was because if you use the 'NR616 to power speakers in a second zone in your home, it would be convenient to be able to access your streaming playlist directly on your phone and change songs if you like, even while standing in the yard. Neither our iPhone or Android phone allowed for direct streaming of a music service. On the other hand, the 'NR616 does have network access to many online services. We recommend using this built-in feature if you're a fan of streaming music, instead of using either phone type for this purpose.
Playing and controlling on-board music files
For saved music files, we found that USB was best for iPhone — wireless wouldn't work here either. Other receivers feature Apple AirPlay®, which delivers this capability. Unfortunately, the 'NR616 is not among them. We could control the USB-connected iPod using the receiver's remote, but this requires line of sight, so you would have to be near the receiver to control the iPod.
The Android phone, however, did allow wireless streaming to the receiver. Since both are DLNA compliant devices, the phone and receiver recognized each other easily, allowing us to simply select an on-board music file and hit play. Music on our Android phone could then be controlled from the phone itself.
In-brief
If you are a fan of streaming music services, the 'NR616 offers plenty of opportunities, just not Wi-Fi control of your playlist. To date, we don't know of any home theater receiver that will do this. If your music library is in iTunes and you'd like wireless control of it, there are a number of receivers that have this feature, just not the Onkyo 'NR616. If you have lots of music files on your Android device, complete wireless control and playback of your playlist awaits.