Amplifier wiring diagram
The Crutchfield writing team is a group of full-time, in-house copywriters who share a passion for consumer electronics. In addition to creating the articles and videos you find in the Research area of the Crutchfield website, these hard-working and talented people write the informational copy for the products on our website and in the Crutchfield catalog. Our writers constantly research the latest products, technologies, and industry trends, so that we can bring you the most helpful information possible.
More from Crutchfield Writing Team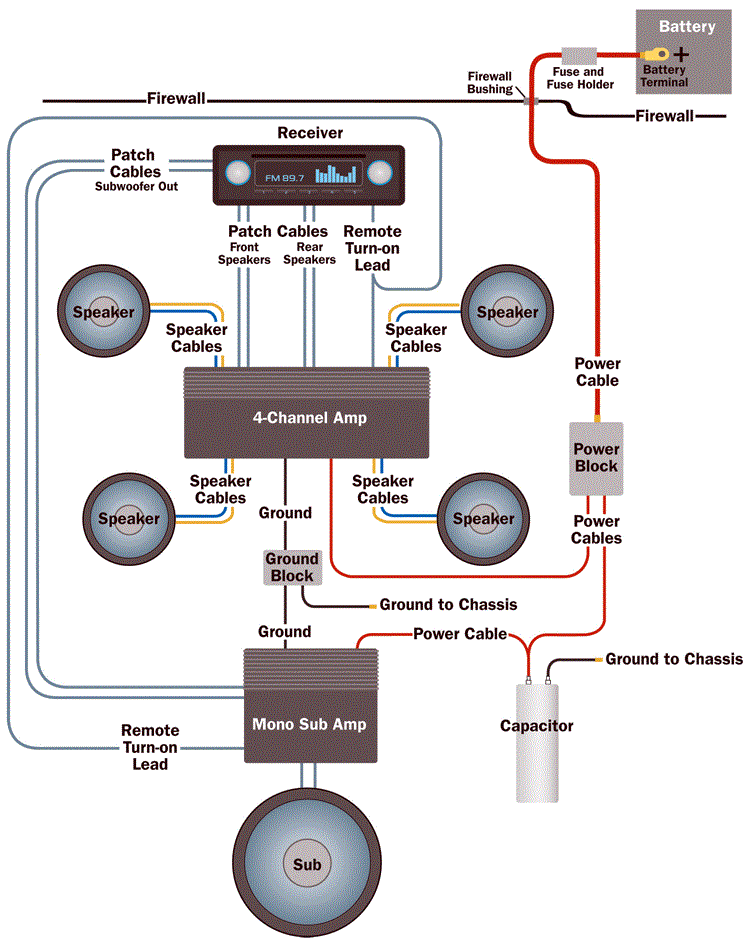 This simplified diagram shows how a full-blown car audio system upgrade gets wired in a car. The system includes a 4-channel amp for the front and rear pairs of full-range speakers and a mono amp for a subwoofer. Capacitors aren't usually necessary in a car stereo installation but we included one here to show how it would get wired into a system.
Last updated October 05, 2016