How to install a car navigation system
Get better GPS performance from your in-dash stereo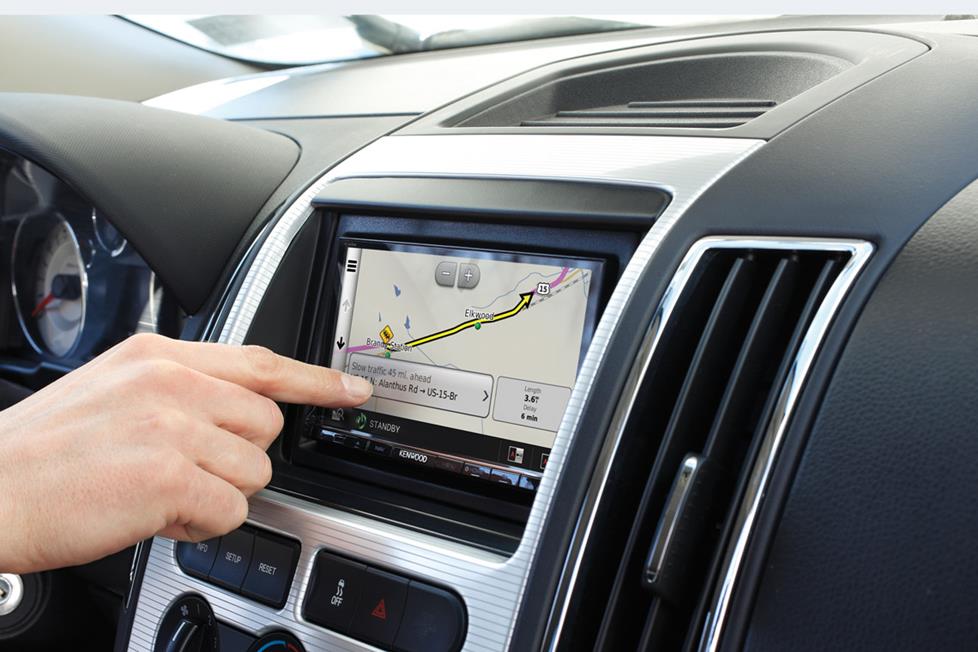 In a nutshell: In this article, we'll cover some of the additional steps needed to install an in-dash navigation receiver beyond those required for a regular touchscreen/video receiver. We'll talk specifically about the GPS antenna and extra wire connections.
Get wired up properly so you don't get lost
For the most part, in-dash navigation receivers are quite similar to regular DVD/digital media touchscreen stereos with one additional wrinkle: a GPS antenna to transmit vehicle location and speed information to the receiver's mapping software. There are a couple of other minor considerations, which we'll also touch on. But you'll find most of what you'll need to know in our Car Stereo Installation Guide. After you've absorbed the info for making the requisite A/V and power connections there, come back to learn about GPS installation.
At the end of the article we'll talk about add-on navigation modules.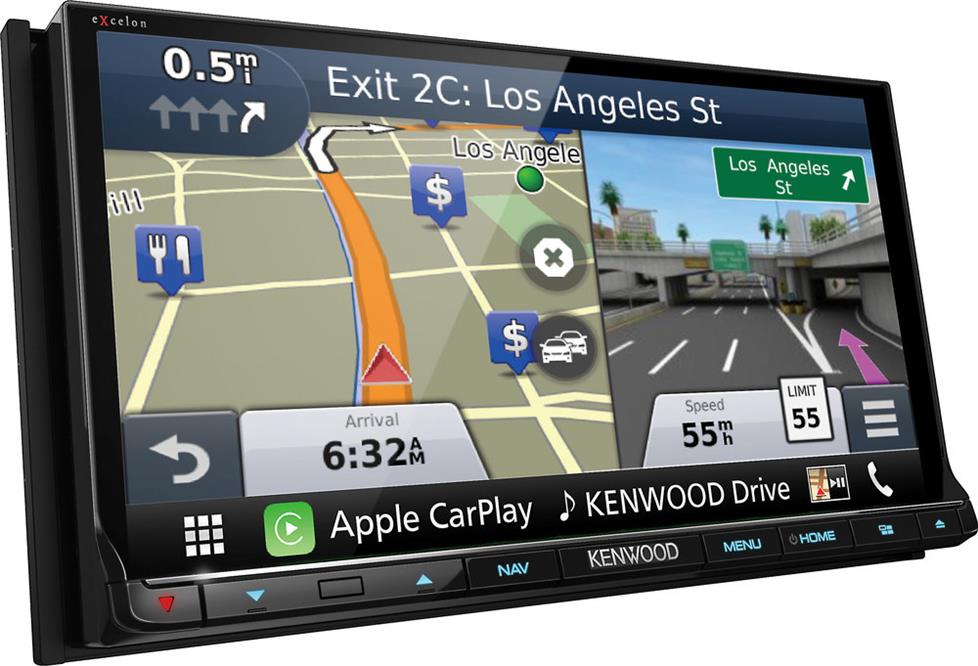 In-dash navigation systems, like the Kenwood DNX893S, provide you with large displays and easy touchscreen controls.
GPS antenna installation
There are a couple of simple rules guiding the external GPS antenna that comes with in-dash navigation receivers. The first is that you shouldn't ever cut or otherwise modify the antenna in any way, or it'll be much less effective. The other is that it needs to be in constant contact with the GPS satellites which orbit the earth, so it should be mounted in a way that there won't be a lot of interference with its signal.
In some cases, mounting the GPS antenna near the top of the underside of your dash (behind or above the receiver) should be sufficient to maintain a reliable signal, and it keeps the antenna out of sight. If that doesn't work, our tech support experts recommend mounting the GPS antenna either on the dash or along the rear deck. As long as it has a clear path to the sky and is not too close to A-pillars or a 2-way antenna, it should work. However, you may consider mounting the antenna on the roof or door of your vehicle if:
you have a wired rear defroster
you have metallic window tint
you have a solar reflective window
you have a windshield mounted radio antenna
The GPS antenna should also be as level as possible and maintain a solid connection to its attached metal plate or sheet, if there is one. There will typically be some sort of adhesive involved to keep the antenna in place. You'll then need to route the antenna wire to the rear of the receiver along the dashboard or floorboard or through a window or door seal.
Wire connections
Parking brake
For safety reasons, any video screen in the front of the car must be attached to the parking brake wire. This applies to GPS systems too. Some of the more advanced navigation functions are disabled while the vehicle is in motion. If you want to look up a phone number or change the default settings of the unit, you'll need to pull over first. In rare cases, a connection to the foot brake may be required also.
Using a wire tap and female disconnect is one way to make the parking brake wiring connection.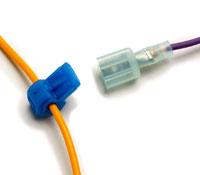 The wire tap clamps on the wire you're connecting to; the female disconnect crimps onto the new wire you're connecting.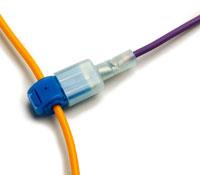 The female disconnect slides firmly onto the end of the wire tap, making a secure connection.
Reverse signal wire
Many systems also connect to the vehicle's reverse (or back-up light) signal wire — this connection tells the navigation system when the vehicle is traveling in reverse. If this wire is not hooked up, then the vehicle direction will not track properly, and the navigation system won't be able to do its job.
The easiest way to do it is to connect to the reverse light wire right at the tail light. You can consult your wiring diagram in order to find it. You can also check each wire that goes into the taillight with a multimeter; connect the multimeter to a wire, have someone put the car in reverse (while keeping the brake engaged, of course), then see if you get a 12-volt reading. Repeat this process with each wire until you've found the right one. (Note: if you get a 12-volt reading, make sure it's because you've found the reverse wire, not the brake wire; you'll know it's the brake wire if you get a reading as soon as the brake is pressed.)
The reverse wire can sometimes be found under the dash or under the hood, but you'll have to consult your wiring diagram carefully in order to identify it correctly; tapping into it at the taillight tends to be much easier.
We recommend Posi connectors for wire connections
Posi-Product™ connectors offer a quick and secure twist-on connection for wires, and they can be re-used. It never hurts to have a couple of Posi-Tap connectors on hand for various jobs, too. This is our favorite way to get strong connections fast. You can also try soldering or crimping if you feel more comfortable with those methods.
We can help
Our highly trained Technical Support staff can provide parking brake and reverse wire information for most vehicles. They're available seven days a week (have your invoice handy when you contact us). Even if the information is not available for your vehicle, they can still help you figure out which wires are the ones you need.
Remote-mount navigation systems
A remote-mount system consists of a separate navigation computer (with an external antenna) that must be connected to a compatible touchscreen car stereo. Drivers interface with them the same way they would an in-dash system. These are not as common today, but they're just as effective as most in-dash systems, provided their mapping data is up to date and they're properly connected.
The navigation module is basically a box that needs to be installed somewhere out of the way. Today's navigation modules are typically compact enough to be installed in the glove compartment, often with some sort of velcro fasteners to keep them in place. The GPS antenna runs off the module, and can usually be mounted on the dash. The module requires battery and ground connections, just like the stereo.
Newer add-on navigation modules like the Pioneer AVIC-U280 are compact enough to fit into the glove compartment of most vehicles.