What are satellite radio boomboxes and compact sound systems?
Enjoy your SiriusXM programming wherever you go
A circuitous path, involving England, New York, rural Michigan, Indiana, and lots of parts in between brought Matthew Freeman to Charlottesville, where he's been writing about mobile audio/video for Crutchfield off and on since early 2000. He fosters an eclectic taste in film, and is fond of a wide range of music. A native of Albuquerque, New Mexico, he found his way to the University of Notre Dame, where, in an act of charity unsurpassed in the history of Western civilization, he was given a B.A. in English.
More from Matt Freeman
Boomboxes
Some Dock & Play satellite radios will work with compatible boomboxes. Basically, a boombox consists of dock for the radio, an antenna, and a pair of speakers.
You can plug a boombox into the wall at home (a power adapter is included), or put in batteries and carry it around with you. This makes a boombox ideal for outdoor events like picnics and tailgate parties. Some boomboxes have other features, like an auxiliary input for connecting an MP3 player.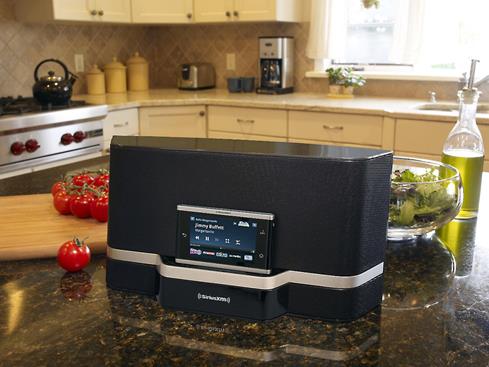 With a compatible boombox, you can listen to your Dock & Play satellite radio just about anywhere.
Portable Speakers
Download the SiriusXM app to your portable device, and you can also enjoy your satellite radio on a variety of portable speakers. Many offer an auxiliary input to connect your device, but several are now including Bluetooth® to work with your portable wirelessly.
You can use the SiriusXM app on your smartphone or tablet to enjoy your satellite radio on a portable speaker system.
Compact Systems
Compact systems function much the same way as a boombox, but are meant for a more permanent installation, such as on a bookshelf or table.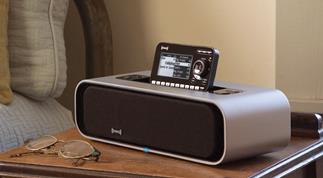 Compact sound systems are a great choice for a bookshelf or a table.