What is a dedicated car satellite radio?
Add SiriusXM programming to your daily drive
I've been a huge fan of car audio ever since I tried (semi-successfully) to build my own custom truck speaker enclosures as a 16-year-old. I joined the Crutchfield car writing team way back in February of the year 2000, and proceeded over the years to write about nearly every product category we carry. In 2007, I assumed my current role of Car A/V Editor for our catalog, a position that helps me channel my passions for both music and driving.
More from Matt Freeman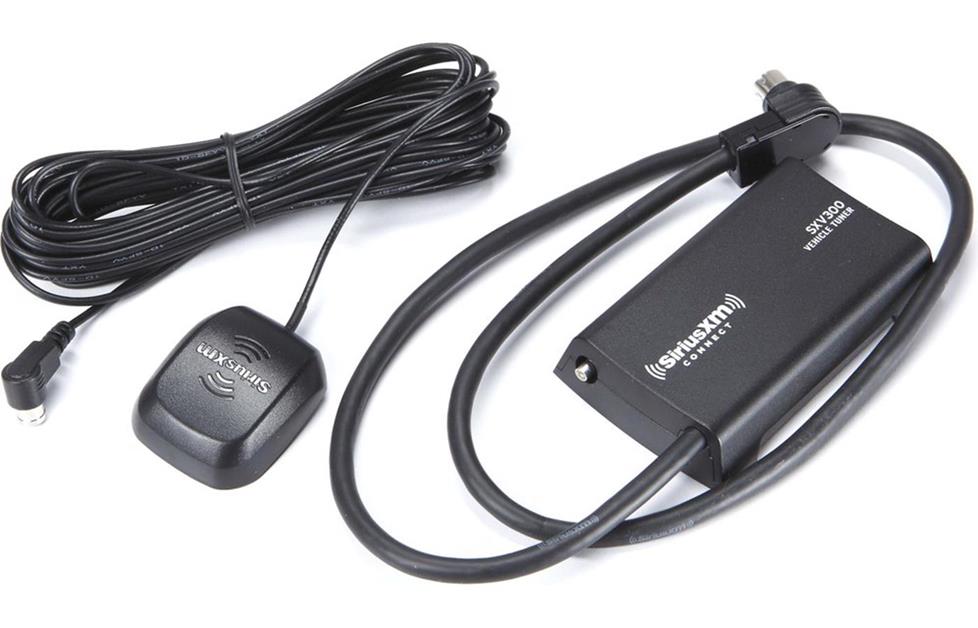 The SiriusXM SXV300V1 tuner works with your satellite radio-ready in-dash stereo.
If you're thinking about adding SiriusXM satellite radio to your car and you have an aftermarket car stereo, consider going with a dedicated car satellite radio tuner, like the SiriusXM SXV300V1. This compact "black box" receives the satellite signal from an antenna that you mount on your vehicle's roof, and then sends it to your car stereo. The big benefit in adding a dedicated car satellite radio tuner is that all the controls for satellite radio are on your aftermarket car stereo. You can see the artist, song title, and other station information on the display of the stereo, and you'll be able to save your stations on presets, just like AM and FM stations.
Car stereo model-specific
To use a dedicated car satellite radio, you have to use a car stereo that is compatible with the satellite tuner. You'll want to confirm that your car stereo has the "SiriusXM Ready™" logo.
Connecting the radio
A single cable connects the satellite radio to your stereo. This cable provides power to the radio, and sends the satellite radio signal to the in-dash stereo. Because it's a direct, high-grade connection, you'll get the best sound quality out of all the options you have for satellite radio.
Mounting the satellite radio
The satellite radio tuner can be mounted out of sight, such as under a seat, in the glove box, or even behind the car stereo. Once you've hooked everything up, you have no need to access it. You have to connect the cable that goes to the stereo and the wire from the antenna you've mounted on the roof.
Learn more about SiriusXM satellite radio
To learn more about your SiriusXM options, check out our entire collection of satellite radio articles and videos.