What are satellite radio home kits?
Enjoy your favorite SiriusXM shows in your favorite room
A circuitous path, involving England, New York, rural Michigan, Indiana, and lots of parts in between brought Matthew Freeman to Charlottesville, where he's been writing about mobile audio/video for Crutchfield off and on since early 2000. He fosters an eclectic taste in film, and is fond of a wide range of music. A native of Albuquerque, New Mexico, he found his way to the University of Notre Dame, where, in an act of charity unsurpassed in the history of Western civilization, he was given a B.A. in English.
More from Matt Freeman
To play your Dock & Play satellite radio over your home stereo system, you'll need to make sure you have a home kit. Some Dock & Play satellite radios include a home kit, while others offer a home kit as an optional accessory.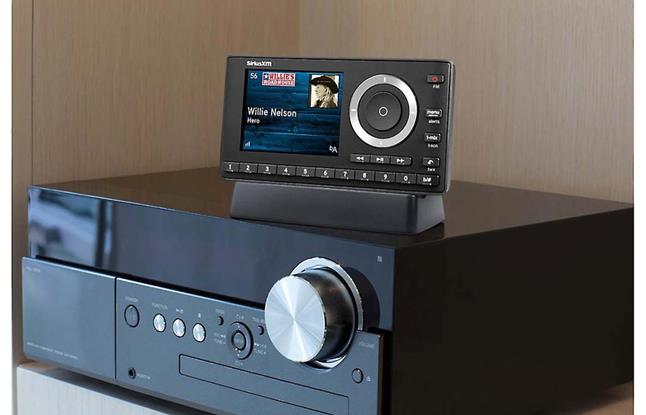 Home kits let you enjoy SiriusXM satellite radio over your home stereo.
Home kits usually include:
The radio sits in a desktop cradle (also called a docking station) on a table top, or on your component rack. You make all the power and signal connections here.
The AC power adapter plugs into the cradle at one end, and into a wall outlet at the other.
The antenna receives the satellite signal, and plugs into the cradle. You'll want to place the antenna in a spot where it receives the strongest possible satellite signal. Dock & Play radios usually have signal strength meters and an antenna aiming feature that can help you put it in just the right spot.
The audio cable, usually a minijack-to-RCA patch cable, runs from the back of the cradle to your stereo system (receiver or shelf system, which should have an RCA input that's not in use).
Some home kits include a remote control that allows you to change satellite radio stations from across the room.