Introduction to home theater & TV sound
From sound bars to full surround sound setups
Tara W. has worked for Crutchfield since 2004. She writes about whole-house music and video gear, and works on Crutchfield's video team.
More from Tara W.
Today's HDTVs produce stunning pictures, but most have tiny built-in speakers that fail to deliver big, convincing sound. It takes a separate sound system to provide realistic, engaging audio to match the quality of a high-def picture.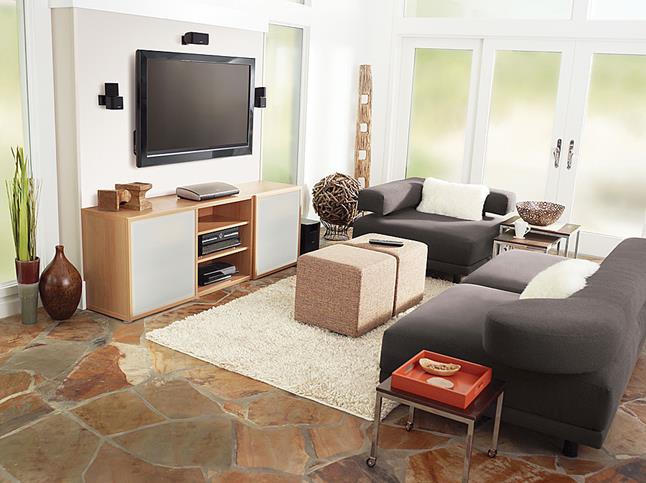 You've got plenty of options for getting good sound, from simple one-speaker systems to full multi-speaker home theater systems. Below is a list of guides that answer many commonly asked questions about these popular TV sound setups. They will help you get an idea of what system is right for your room.
What Are Your Audio Options?
Need to Plan Your Viewing Room?