HDTV: An Introduction
Steve Kindig has been an electronics enthusiast for over 30 years. He has written extensively about home and car A/V gear for Crutchfield since 1985. Steve is also a volunteer DJ at community radio station WTJU, where he is a regular host of the American folk show "Atlantic Weekly," as well as the world music program "Radio Tropicale."
More from Steve Kindig
Heads up!
Welcome to this article from the Crutchfield archives. Have fun reading it, but be aware that the information may be outdated and links may be broken.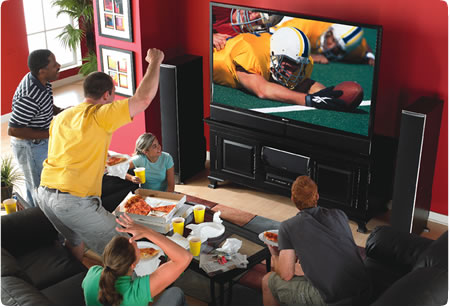 The usual response from a new HDTV owner is, "Wow, I had no idea what I was missing." If you're still missing out on the HD experience, we want to help.
There are a lot of decisions to make when choosing a new HDTV. What's the best screen size for your room? Which TV technologies best fit your viewing habits, and which features can you live without? The videos and articles listed below will help you answer those questions, and offer tips on how get the best picture on your TV once you get it home. You can also watch our videos about HDTV in our video library, including shopping guides, how-to's, and product reviews.
And don't forget, you can always get good TV advice from one of our expert advisors.
HDTV 101
3D TV
Screen size
TV types
TV technologies
TV connections and setup
Getting the best picture and sound
Earth-friendly TV tips
Want to learn more about TVs?