Noise-canceling headphones guide
Music sounds a lot better when it doesn't have to compete with other sounds
David Brown is a member of Crutchfield's Home A/V writing team. He studied writing and politics at Ithaca College in upstate New York, where he grew up. He spent 12 years in Washington, D.C., where he earned a Masters degree in journalism and wrote an award-winning humor column. David relocated to Charlottesville, VA, in 2012. He enjoys listening to music, playing the guitar and piano, and hiking with his wife and children.
More from David Brown
If you want to get away from distractions and focus on your music, try a pair of noise-canceling headphones. While any closed-back headphones help keep some ambient sound out of your ears, noise-canceling headphones are considerably more effective at putting the outside world on "mute."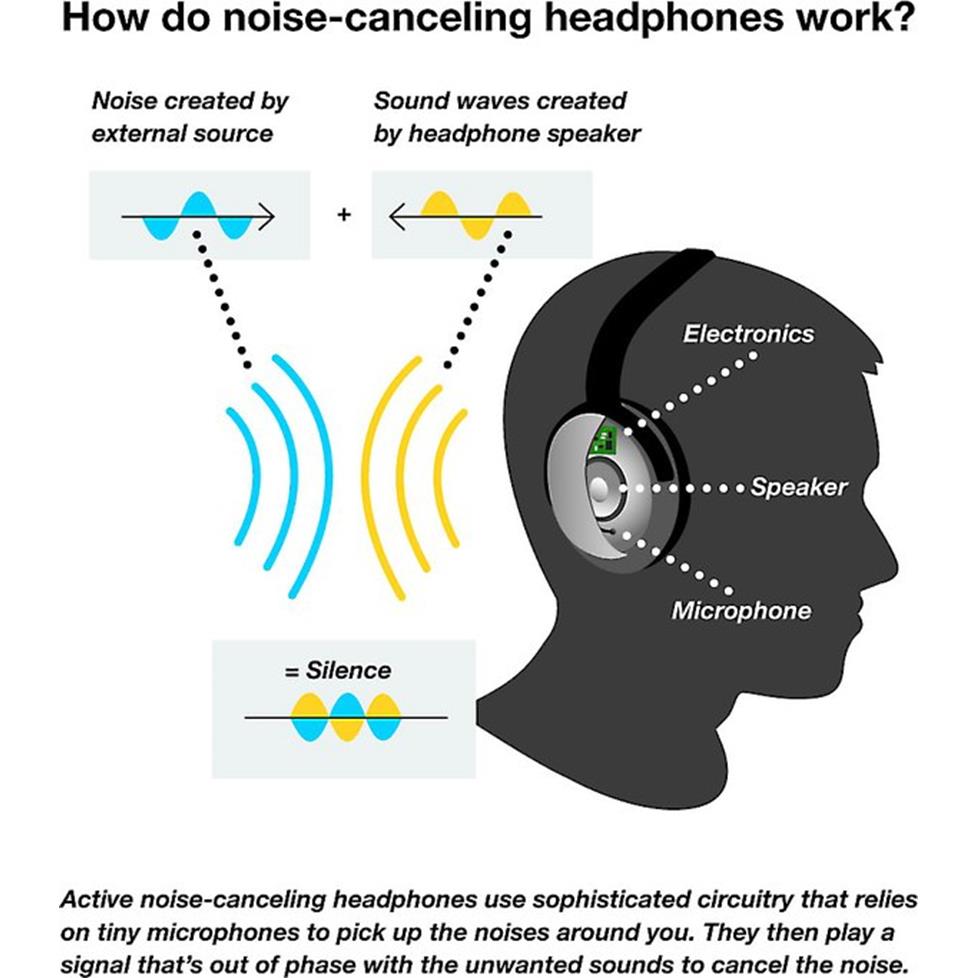 Travel and office companion
If you're a frequent traveler or commuter, noise-canceling headphones are great for minimizing the loud hum of an airplane engine or the rumble of a subway car. They're also effective in busy offices, so you can block out noise to concentrate on your work.
Protect your hearing
If you've ever listened to headphones in a noisy environment such as an airplane cabin, you may not realize how loudly you're turning up the volume just to hear your music. By actively blocking out ambient sound, noise-canceling headphones allow you to better hear your music at normal volume, thus protecting your ears from potentially damaging volume levels.
Battery powered
Because of their sophisticated circuitry, noise-canceling headphones require battery power. Some use replaceable "AA" or "AAA" batteries, so it's easy to keep spares with you. Others have a built-in rechargeable battery and come with a USB charging cable or AC adapter so you can recharge with a computer or wall outlet.
A button or switch activates battery-powered internal circuitry to counteract external noise.
What happens if your battery dies?
If you find yourself stuck with a dead battery, you won't be able to activate noise cancellation. However, some noise-canceling headphones offer passive listening. This means that even though the battery is dead, you can still listen to your music without noise cancellation. This is a valuable feature for travelers who may forget to bring an extra battery or a commuter who can't recharge while on the subway.
Last updated February 14, 2017