How to choose the best noise-canceling headphones
Block out the world and get closer to your music
The endless drone of an airplane engine. The hustle and bustle of a busy train. The chatter of coworkers in a busy office. All these sounds can instantly melt away when you slip on a pair of noise-canceling headphones.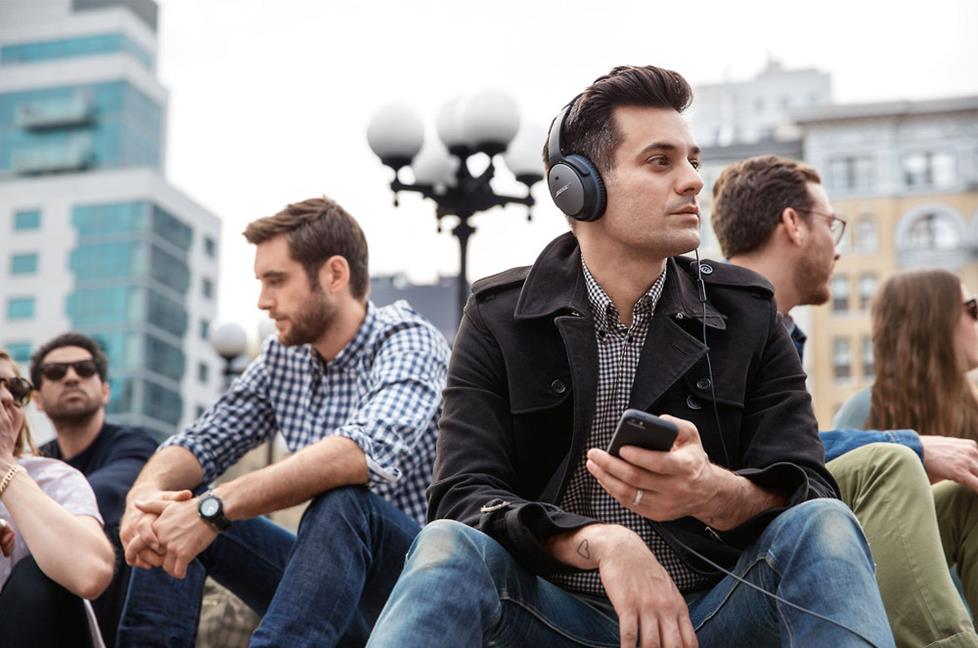 I've traveled on planes and trains many times with noise-canceling headphones. They consistently impress me with how they shut out external sound. The technology has improved in recent years, so now is a great time to buy. Read on to learn how to find the perfect pair.
How do they work?
While most headphones reduce some level of external noise, noise-canceling headphones do a far better job. They have built-in circuitry that counteracts exterior sound by emitting an out-of-phase sound wave. This wave effectively cancels out the incoming sound. The result: music that's much clearer, even at lower volumes.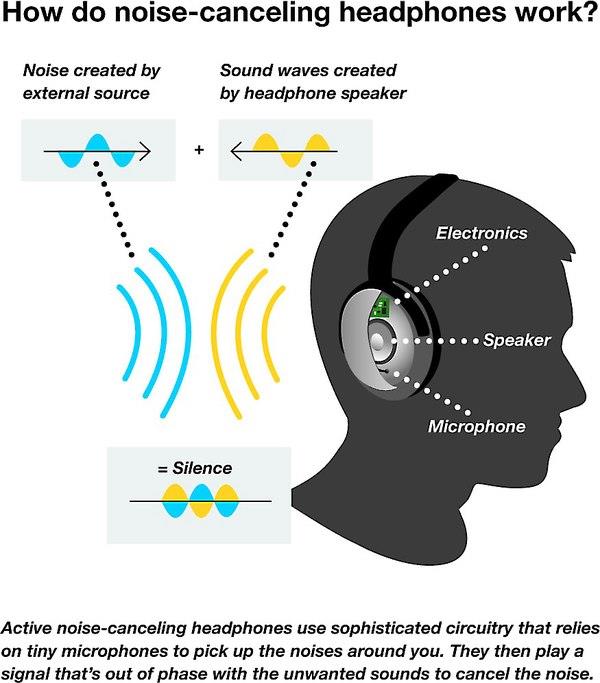 Our best-selling noise-canceling headphones
Bose® invented noise-canceling headphones, and their QuietComfort® headphones are still the biggest seller. Their latest model, the QuietComfort® 35 wireless II, is among our most popular products. They are super-comfortable, sound great, and block noise as effectively as any headphones we've heard.
For lots of customers, Bose® is all they need to know. But if you want to explore other options, read on.
PRO TIP
Noise-canceling headphones can help protect your hearing. When there's a lot of background noise, you're likely to play your music louder. Though it may not sound like it, you could be listening at levels that damage your hearing.
Where are you going to use them?
Most people associate noise-canceling headphones with air travel. Indeed, they make indispensable companions on long flights. Most models use an over-ear design to offer a plush fit and a tight seal to help keep out noise. We also recommend them for office use (lots of Crutchfield folks use them every day).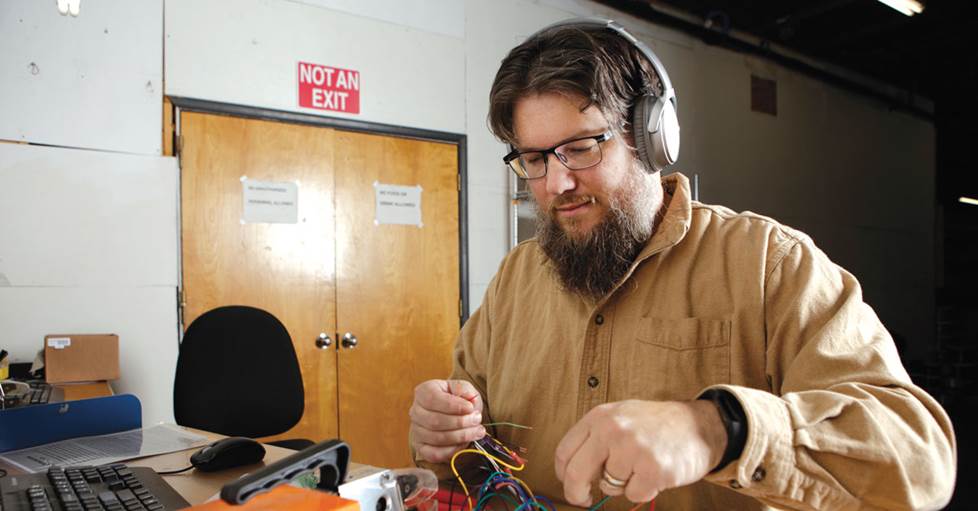 Butler, a Crutchfield inventory handler, uses noise-canceling headphones to block out distractions from our warehouse and focus on his work.
If you're looking for headphones to use on a daily commute, something smaller might be more convenient. There are several earbud-style models available that offer powerful noise-cancellation without the bulk.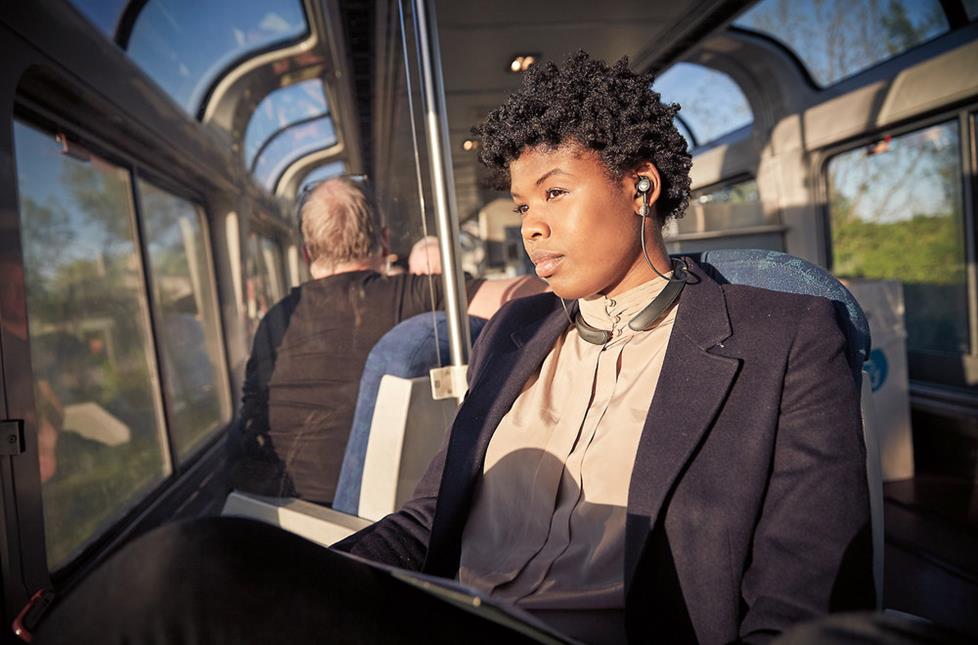 In-ear noise-canceling headphones like the Bose® QuietControl® 30 offer a lighter, more compact design for on-the-go use.
If you plan to use your headphones on a train, bus, or busy city street, you may not want to shut out ALL external noise. Sometimes it's smart to be aware of your surroundings. That's why many headphones offer "adaptive" noise cancellation. This feature allows you to let in some noise while still blocking more noise than most headphones.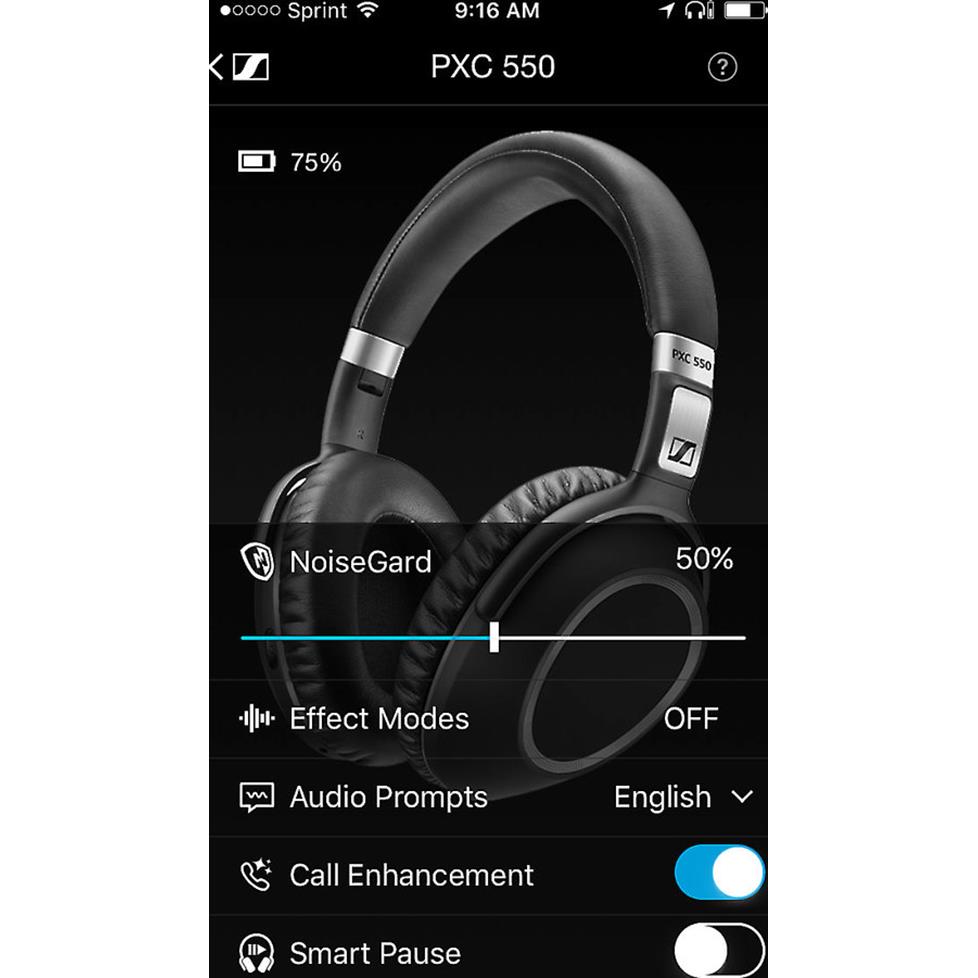 Sennheiser's PXC 550 headphones let you dial in the amount of noise cancellation with their NoiseGard technology and a free app.
Wired or wireless?
More and more headphones are going wireless. That's true for noise-canceling headphones, too. Wireless is a great feature for commuting, or office work where dangling wires are a nuisance. But remember: simultaneous noise cancellation and wireless connectivity will run the battery down more quickly.
Speaking of battery life…
All noise-canceling headphones require power. Most use a built-in rechargeable battery. Newer models have batteries that can last for more than 20 hours. Recharging is easy with a cable and an AC adapter.
What happens if you're 30,000 feet above the Atlantic Ocean and your battery runs out? Chances are, you can still listen. Most noise-canceling headphones offer passive listening mode. That means that battery power is not required to listen to music. You'll be able to continue listening without noise cancellation.
What about control?
Many noise-canceling headphones offer built-in controls for skipping tracks and adjusting the volume. Some take this a step further and have touch-sensitve earcups. Just tap on the earcup to pause and play your music. Or swipe up to raise the volume. That's a pretty cool feature that's easier than trying to locate a tiny button.
Have more questions?
If you want to learn more about noise-canceling headphones, or ask about specific models, call our expert advisors at 1-888-955-6000. They can give you the scoop on headphones or any other products that we offer.