A look at the Parrot Bebop Drone
Including video tutorials
I've been with Crutchfield since 1999, where I began as one our advisors, helping our customers choose new gear. After a couple of years, I moved to the writing team where I spent a decade researching new products and getting hands on with car stereos, amplifiers, speakers, and subs. Yeah, I've been doing this for a while.
For the past few years, I've been the managing editor of Crutchfield's Car A/V web article content. I couldn't ask for a better job — we get to play with car audio gear every day! I'm a Virginia native from the heart of the Blue Ridge Mountains. Outside of work, I love listening to music, playing board games, and installing new audio systems for my friends.
More from Robert Ferency-Viars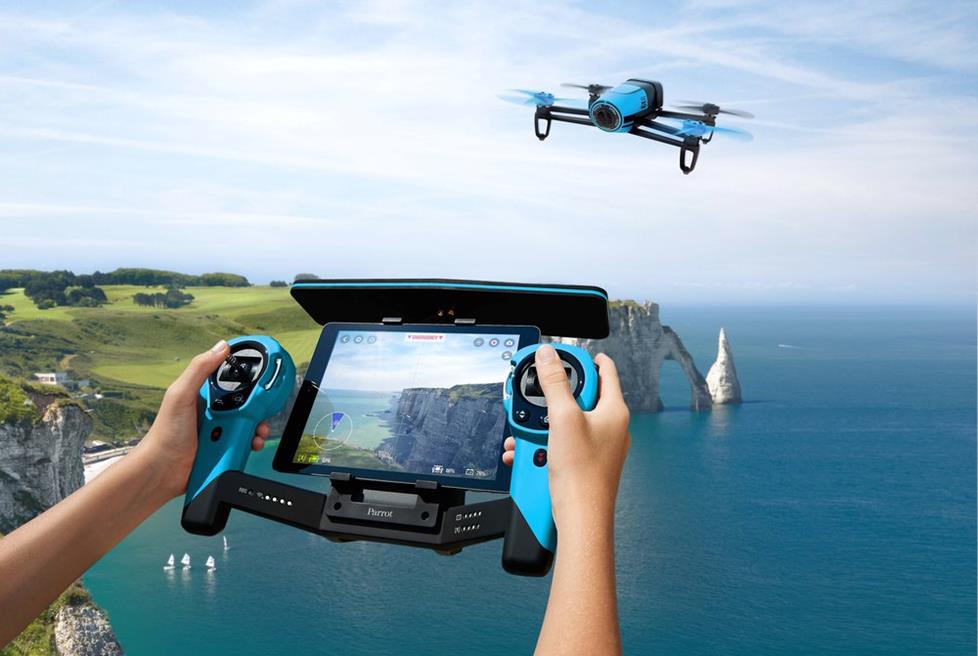 Remote controlled drones are all the rage, whether you want one for professional video or photography, or just as a fun new hobby. Take a look at all of the fan groups on the Internet if you need to see why people like them.
The Parrot Bebop 2 is a good example of what quadcopters have to offer. Specifically, it has a built-in HD video camera that lets you fly with a first-person view.
When we first added the Bebop to our inventory, Parrot shared these tutorial videos with us. And with their permission, we wanted to share them with you. Take a look, and by the time you're finished watching, you'll have your own exciting ideas about what you can do with one of these!
For more information about drones and how to choose the one that's right for you, read our drone buying guide, and then give us a call if you have any questions.
---