Pentax K-30 review
Documenting vacation in the North Country
Former Crutchfield staff writer Woody Sherman spent years working as an editor and manager in the video industry at the national level.
More from Woody Sherman
Heads up!
Welcome to this article from the Crutchfield archives. Have fun reading it, but be aware that the information may be outdated and links may be broken.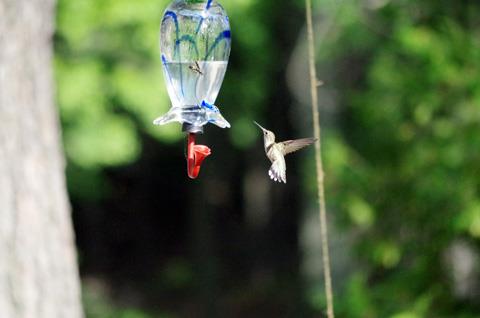 The Pentax K-30 captures a hummingbird competing with a wasp at a feeder
Gotcha
The machine-gun staccato of the Pentax K-30 DSLR in continuous capture mode cut through the breezy North Country air. A moment later I reviewed the results on the bright LCD display. Yes! I had captured one of every developing enthusiast's "holy grail" nature shots: a hummingbird, frozen in mid-wing beat.
The Pentax K-30 heads north
Okay. I need to back up a sec. My wife and I took a mid-summer vacation by an upstate New York lake recently. Knowing we were going to spend some time in beautiful country, I asked our camera merchandiser if there was something he might like me to review while there. He suggested Pentax's new weather-resistant DSLR, the K-30. The best part? The one I picked up was a kit version that came with two lenses: a typical 18-55mm f/3.5-5.6 kit lens, and a longer 50-200mm f/4-5.6 for faraway subjects or nicely isolated portraits.
Upon arriving at the lake, I unpacked the K-30 and surveyed my new tools: while the K-30 features every measure of the weather resistance of its big brother, the K-5, it's smaller and lighter, and on that basis, perhaps a bit more nimble to handle in the field. I charged up the supplied lithium ion battery, slapped in a speedy SDHC card, and waited for the next morning to arrive.
I try for video first
I was eager to see this camera's video mode in action, as I had heard good things from early reviews. I took a few quiet moments by the dock to grab some establishing shots of the lake. The patterns of refracted light that water and wind combine to make can sometimes be challenging for some compression schemes to handle, so the shot looking straight down into the water below was a good test of the K-30's codec.
As you can see, the results were sharp and clear. And of course, bear in mind that the signals you see on this page have been heavily compressed, yet again, to make them small enough for web delivery.
In the second shot below, we pan from the dock looking out toward the lake, to the bayside on my left. The second shot exhibits a bit of the phenomenon known as "rolling shutter," where the motion of the camera is fast enough to show that the camera is scanning frames from top to bottom, line by line, and consequently lines scanned towards the bottom of each frame are recorded later than those at the top of the frame. This often shows up as fast pans and fast-moving objects being skewed diagonally. This is also colloquially referred to as the "jello effect," because it has the tendency to make things look as if they were made of quivering gelatin. It's not an uncommon problem with video from digital cameras, and it's something shooters should plan for, because it's difficult if not impossible to remove at times.
Time passes quickly on vacation
The next day I decided to try a slightly trickier challenge: a time-lapse sequence of clouds over the lake on a windy day. How would I go about this?
The Pentax K-30 has a built-in intervalometer. That's a big word for some software (or hardware) that lets you specify how often a picture should be taken, and how many times the camera should repeat that process before stopping. Done correctly, time-lapse results can be dramatic, revealing processes that aren't perceptible in real-time. Once you have all the pictures on your computer, you can use video editing software or something like Apple's Quicktime® Pro software to combine the image sequence into an HD video file.
I'll leave it to you to decide whether these results are at all dramatic, but I was pleased they came out as well as they did. There are two setups, shown back to back, the first with a frame captured every ten seconds, and the second, captured every three seconds.
Tricks of the time-lapse trade
A couple of time-lapse tips from the "trial and error" department. First, set all your exposure controls to an acceptable manual setting. You don't want the camera adjusting its exposure as conditions change, as it will make your finished time-lapse flicker uncontrollably. The same caution applies to leaving auto-focus on. You never know when a falling leaf might attract your camera's autofocus attention.
If possible, bring an external power source like an AC adapter or a well-charged computer so that your camera doesn't run out of power along the way. A good time-lapse takes a LOT of time. Even the short examples above took about 4 hours.
And last, don't forget to use a solid, weighted tripod so your point of view is fixed. While sophisticated extra-slow moving time lapse mountings exist, that's not where you'll want to start as a curious beginner.
Continuous shooting makes me look good
I took both lenses and tried to grab a few good snaps along the way for the next few days. Using the high-speed continuous mode while auto-focusing got me some decent shots of my wife kayaking (and quite a few bad ones, too — that's part of the joy of high-speed shooting, you only keep the winners and you look like a genius):

But the real fun came when my wife called out, "The hummingbirds are at the feeder!" I grabbed the 50-200mm lens, set the camera for shutter priority, dialed the shutter to 1/1600 sec., and set the camera for high-speed continuous shooting. Even with the high sensitivities (ISO settings) needed for a good exposure at that speed, the K-30 delivered clear shots with reasonably low noise. While the camera continued its relentless clicking, I was treated to one of nature's subtler battles: hummingbird versus wasp, as they competed for the sugary liquid of the feeder.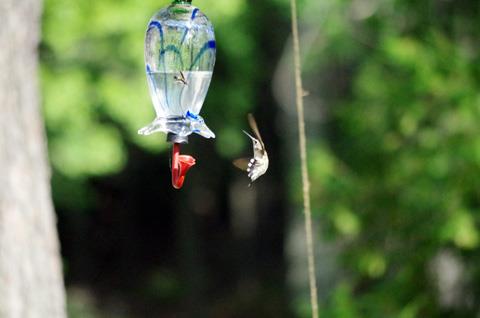 The Pentax K-30 snaps a hummingbird in mid-flight
So there you have it. The K-30 added immensely to my vacation fun. It's a solid camera, rugged and full of pro features to explore. The image quality is solid, especially in low light where the lack of noise is impressive, and the camera is responsive and easy to control.
While I didn't get a chance to use it in adverse weather conditions, I know it's one of the best models out there for that purpose. The body is easy to hold, and felt good in my hands while reaching for controls. In fact, I was finding the controls by feel by the second or third day.
I had so much fun with the K-30 I found myself wishing for a few more lens choices so that I could play a little more. Some fast prime lenses (fixed focal length with wide, light-gathering apertures) would be lots of fun on this camera. When you find yourself wondering about new accessories for a camera you don't even own yet, you know it's hitting you at a gut level.The Pentax K-30 delivered results far beyond what I expected for a camera at this price. Take one to the lake of your choice today.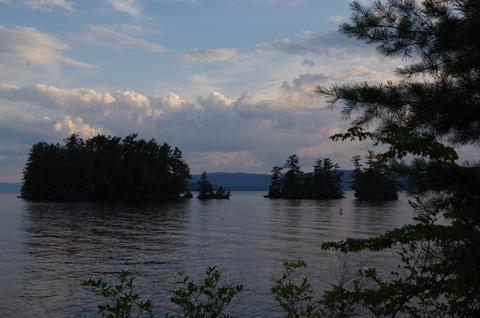 The lake at dusk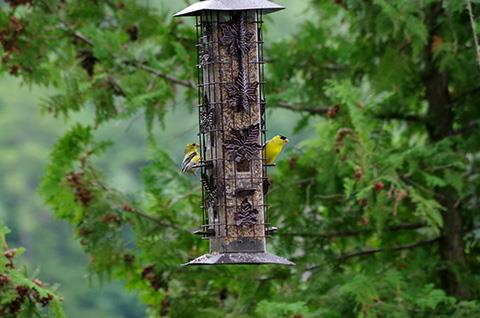 Goldfinches at the feeder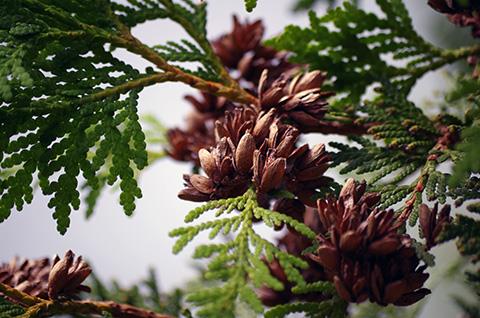 A pine tree branch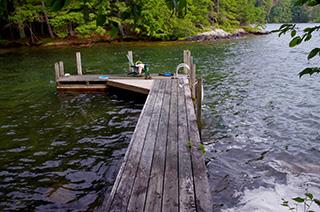 Peace and solitude