Point and shoot cameras in the wild
Sometimes a smartphone isn't the smart choice
Ken Nail has written about car audio for Crutchfield since 2003, after four years as Crutchfield Sales Advisor, and 10 years as a music teacher. He's an avid music listener, whose favorites are classical and film music. When not chained to a desk, Ken spends most of his time training for triathlons and marathons, and likes getting outside for backpacking, downhill skiing, and bicycle touring. He attended West Virginia University, where he received a Master's Degree in Music Performance and a Bachelor's Degree in History.
More from Ken Nail
Heads up!
Welcome to this article from the Crutchfield archives. Have fun reading it, but be aware that the information may be outdated and links may be broken.
There's been much speculation of late that the point-and-shoot camera is a dying breed. The culprit? That device we almost all carry in our pocket —- a cellphone or smartphone. They're always there, charged up and ready to go, and the picture quality has improved with each new generation of devices.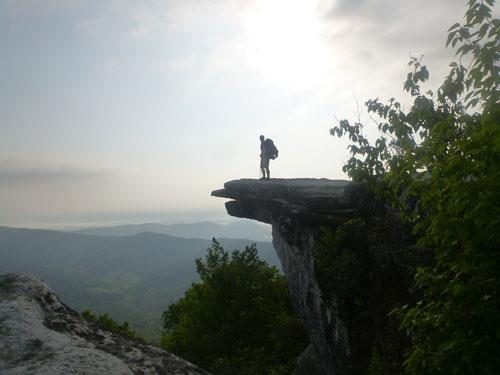 Capturing the moment on Virginia's MacAfee Knob.
And smartphones, with their near-ubiquitous connectivity and sharing capabilities, have changed the way many of us share our photos, too. Take a picture and you can distribute it to your friends through your social media network (or email, if you're old-fashioned) without even being near a computer.
Plus, the ability to download a variety of apps to assist and enhance your photo sessions offers some cool opportunities for picture customization.
What's in the future for point-and-shoot cameras?
So what place is there for the point-and-shoot? One path forward is specialization. If a smartphone is the digital multi-tool of our time, point-and-shoots can find their own niches by being better for specific applications. And for me, there's one application where the right point-and-shoot camera makes a lot of sense.
When I'm not sitting at a desk, one of my favorite activities is backpacking. And putting together videos and slideshows from my trips is a great way to reminisce and share the experience with others. To document my experiences, I always use a waterproof point-and-shoot camera designed for rugged use.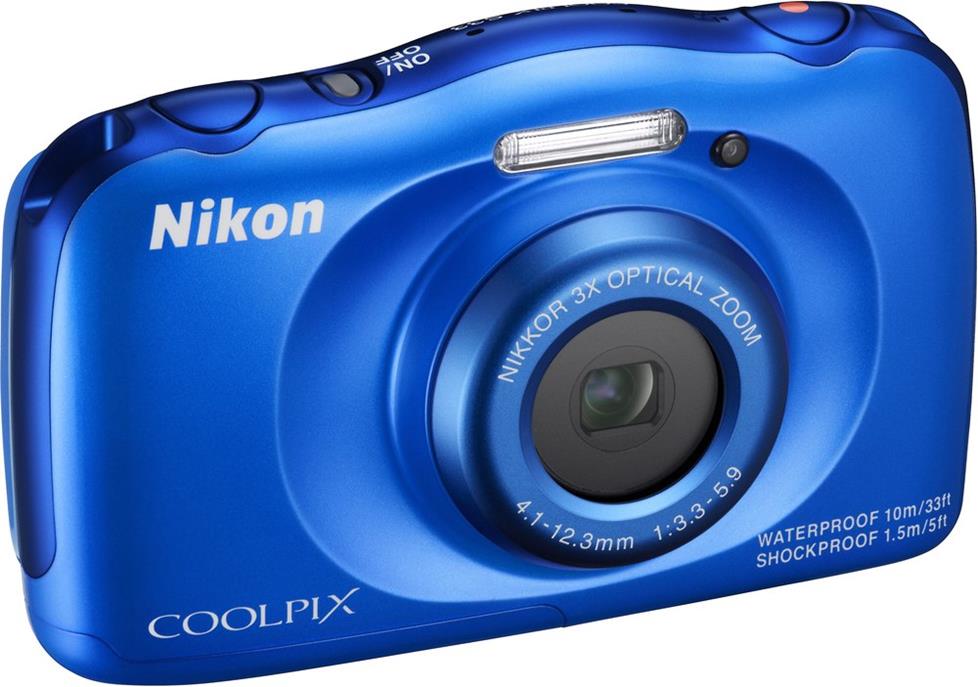 Cameras like this Nikon CoolPix model are built for rough conditions and to take tough knocks.
Designed for outdoor conditions
The unpredictabliltiy of weather is a given in the great outdoors, so why not use something that's been designed to work in tough conditions? Any extended trip could see its share of rain or other precipitation and big temperature swings, particularly during early spring and late fall hikes.
Yet some of the most compelling photos and video can occur when conditions are bad. Why miss a shot because you're worrying about babying a valuable smartphone?
And consider this. Most waterproof point-and-shoot cameras have tough exteriors and are built to be shock-proof. So if you happen to drop your camera while leaning over a ledge for that perfect shot it'll probably take it. Your new smartphone? Probably not.
Storage capacity
I may take hundreds of pictures and several hours of video during a long trip. With a point-and-shoot, adding storage capacity is as simple and cheap as slipping in a new SD card.
Battery life
Needless to say, I can't plug in my cell phone when I'm in the backcountry. Sure, there are solar chargers available, but I'm not a big fan of adding extra weight and gear to my pack if I don't need to. Besides, there's the problem of having to stop to recharge — that's an issue when you're trying to put in miles to the next destination.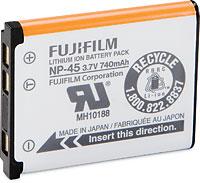 A spare battery will keep you powered up for long trips.
But you can buy extra batteries for many point-and-shoot camera models. Charge one or two up before you go and you're all set for a long trip.
It's a camera, not a phone
But when you get right down to it, the best recommendation for a point-and-shoot built for outdoor conditions is that it's built to be a camera, nothing more, nothing less. You'll find options your smart phone probably won't have — things like timers, macro settings, greater optical zoom, exposure settings, attachments for tripods, HD video recording, GPS tagging, and much more.
The right tool for the right job
With a dedicated camera, you'll have more tools at your disposal than you're likely to find with a cellphone or smartphone. That's not to say you can't take good pictures with a smartphone, but why limit yourself? Get a good point-and-shoot and learn to use it — you'll be glad you did when you're putting together your trip documentary or video slideshow.
But by all means, take your phone with you when you hit the backcountry. Just keep it in your pack for when you may really need it — in an emergency. When it's vital to get in touch with the outside, you won't want your phone to have a battery that's run down from taking pictures and videos.
On the trail
Here's a little example of what you can do with a point-and-shoot and some editing software, from a recent trip following an early-season snow in the Virginia mountains. Shot with a Pansonic rugged point-and-shoot and edited with PowerDirector 8.