Brian S's 2003 Hyundai Santa Fe
I've written about car audio and navigation at Crutchfield since 2006. During that time, I've driven to a lot of concerts in many different cities, so portable navigators have come in quite handy. I've also worked at several record stores and volunteered as a DJ at a community radio station, so I've applied the lessons of listening to music from several sources and in various environments to my own evaluations and writing.
More from Dominic DeVito
Brian S. of Racine, WI, was hoping for a little more thump from his 2003 Hyundai Santa Fe. "Even though my truck had the upgraded Monsoon system, it lacked bass," he says. However, the factory amplifier presented a difficult challenge for replacing the speakers, because the amp would need to be bypassed to make the system work. He also wanted a touchscreen receiver, so he decided he'd upgrade the head unit and add some subs instead, and incorporate the factory amp and wiring using an integration adapter.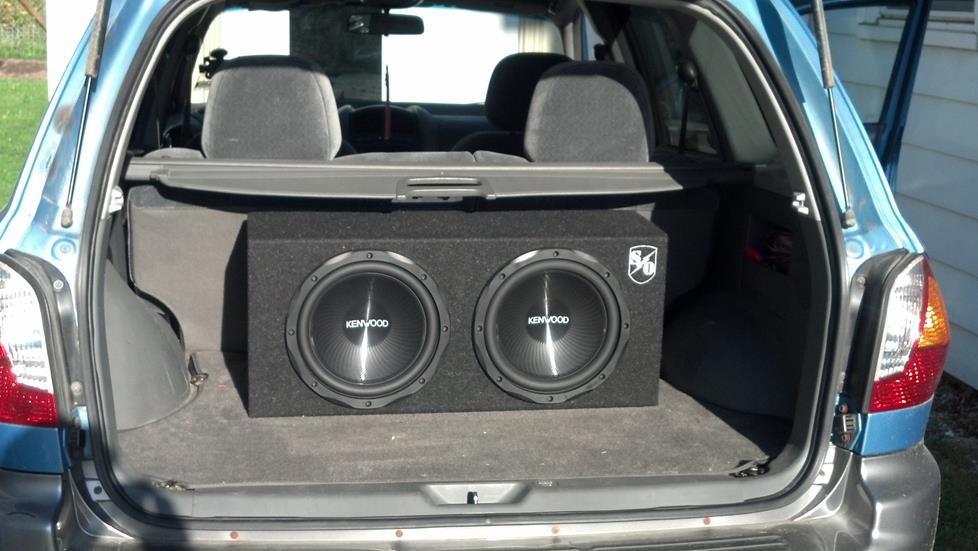 Items installed:
Bass first
Brian started his installation by placing the Kenwood subs into the sealed Sound Ordnance box, and placing the setup in the cargo area. He says he ran into some difficulty finding the right box to match with the subs, but at 1.26 cubic feet per chamber, the sealed Bass Bunker is a solid choice, and he gets the bass response that's worth showing off to his passengers.
Because he was using the factory Monsoon amplifier, Brian needed to add the PAC SEOM-4 to the wiring mix to ensure he could get the signal from his new stereo to the amp. So he incorporated the SOEM-4 into the harness he'd be connecting to the rear of his new Sony receiver, allowing him to keep the wiring to the Monsoon amp and factory speakers.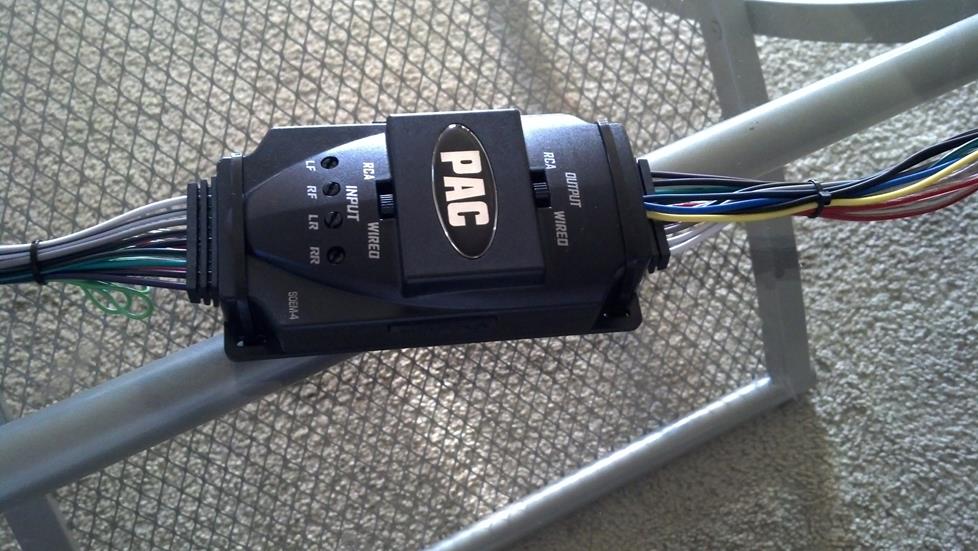 The PAC SOEM-4 factory integration adapter installs behind the stereo when used to connect an aftermarket radio to a factory amplifier. It can also be used for other applications, such as converting factory radio speaker-level outputs to preamp-level signals, or adding an aftermarket amp to a factory premium system.
With everything leading up to the receiver taken care of, he added the subs and enclosure to the back of his Santa Fe. Looks pretty good so far!

Getting in touch with his stereo
Brian's first attempt to install his Sony XAV-64BT DVD receiver didn't go so smoothly. There was an issue with the original recommended Metra dash kit, which didn't fit correctly. Brian did some research and discovered that the 95-7313 kit by Metra fit should work. However, when he attempted to attach it to his dash, he realized that it needed to be installed upside down to make it fit. Luckily, this didn't dissuade him from going forward with his installation. As he tells us:
"After playing with it for a while i noticed i had to install the kit upside down on the new stereo; however, that didn't make a difference on the look because it's the same all around. The only reason that I had to install the kit upside down was because you need to go one screw hole lower on the truck than the original stereo was (due to clearance issues with the car dash)."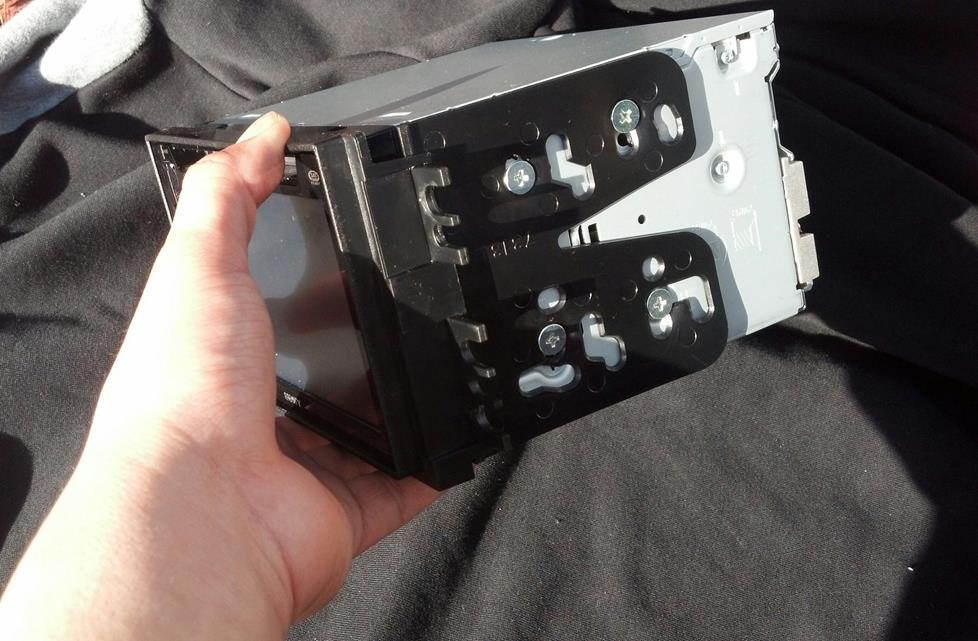 The Metra dash kit was a bit of a mystery until Brian figured out it needed to be upside down to work with his dash.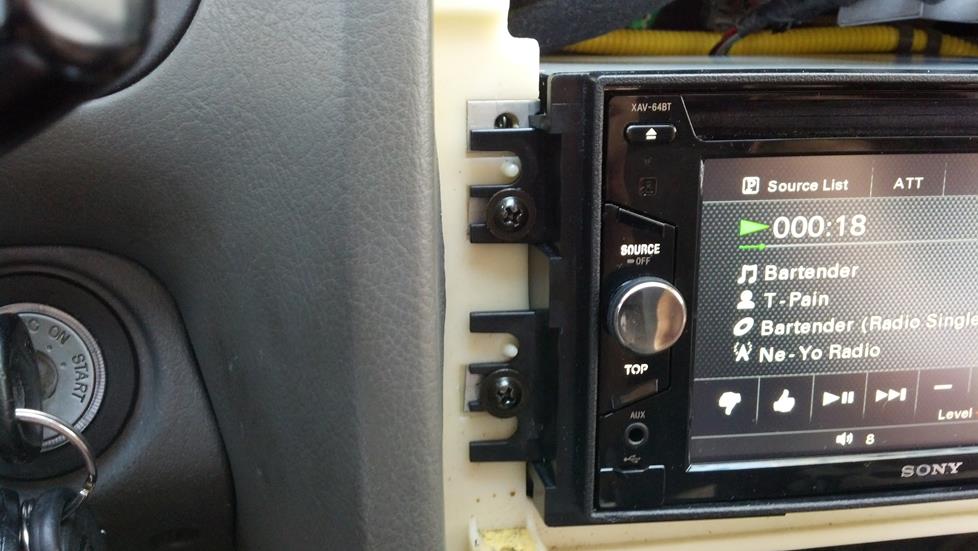 Here Brian went one screw hole lower on the dash kit to make the stereo fit.
Good fit, great finish!
Like Brian says, "After installing the kit one hole lower, the car's dash fit in there perfectly and the final product was like factory."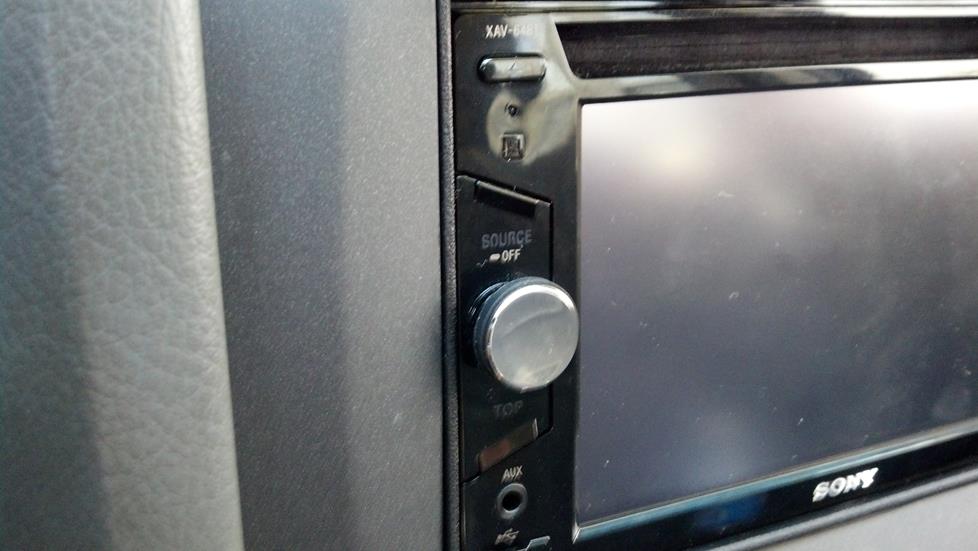 Nary a gap or awkward space to be found anywhere around the Sony XAV-64BT.
Here's what his Santa Fe's Monsoon radio looked like at the beginning of his project: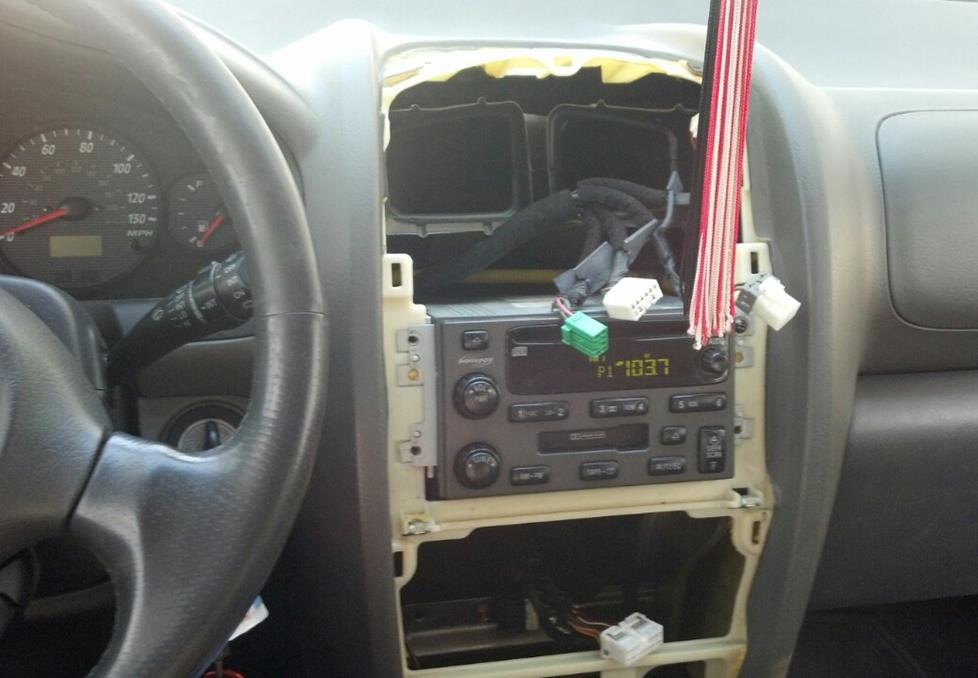 The stereo looks a little forlorn, huh?
And here's his Sony XAV-64BT after the installation.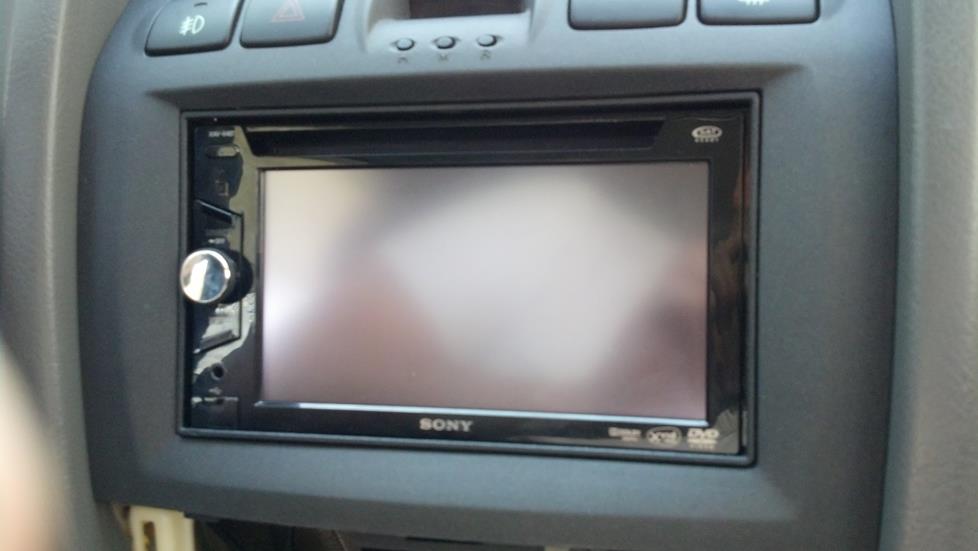 Beautiful.
One happy Hyundai owner
Brian's now proudly rocking his new system. "I love showing off my Sony head unit," he tells us, and why shouldn't he? It's a gorgeous touchscreen DVD receiver with lots of features. As for the future, he would still love to add a 4-channel amp, and upgrade all his speakers.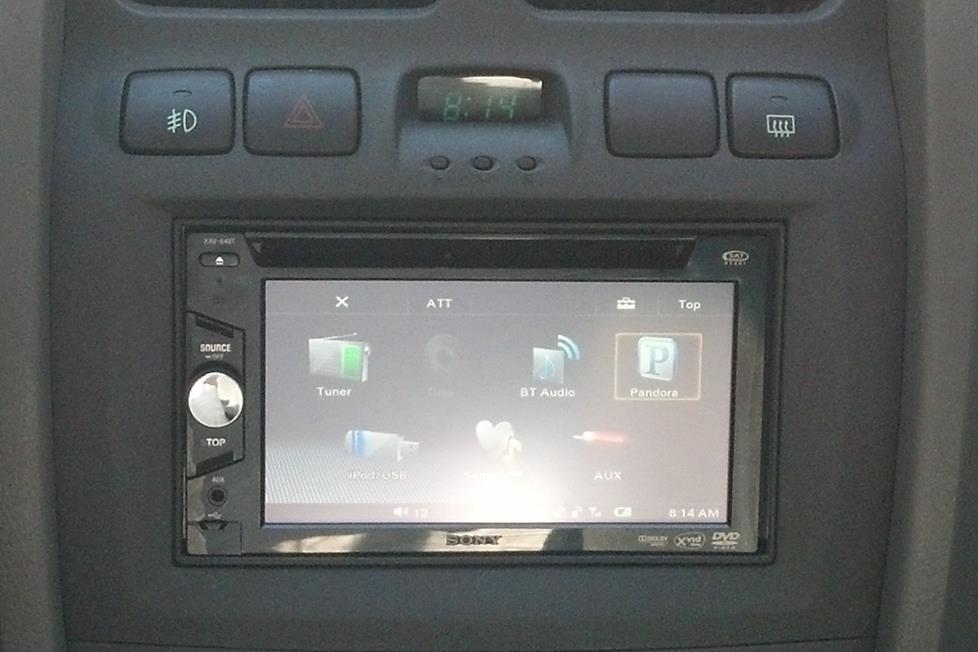 ---
Vehicles in the Custom Car Showroom are submitted by customers and fans, and edited by Crutchfield writing staff. You can find more of these articles on the Showroom main page.