Rich H's 2004 Hyundai Santa Fe
I've written about car audio and navigation at Crutchfield since 2006. During that time, I've driven to a lot of concerts in many different cities, so portable navigators have come in quite handy. I've also worked at several record stores and volunteered as a DJ at a community radio station, so I've applied the lessons of listening to music from several sources and in various environments to my own evaluations and writing.
More from Dominic DeVito
Rich H. from Plainfield, IL, had it up to here with the Monsoon factory sound system in his 2004 Hyundai Santa Fe crossover. It "was terrible quality," he says, and he wanted to get more power and better sound from his ride, so he contacted Crutchfield for some recommendations.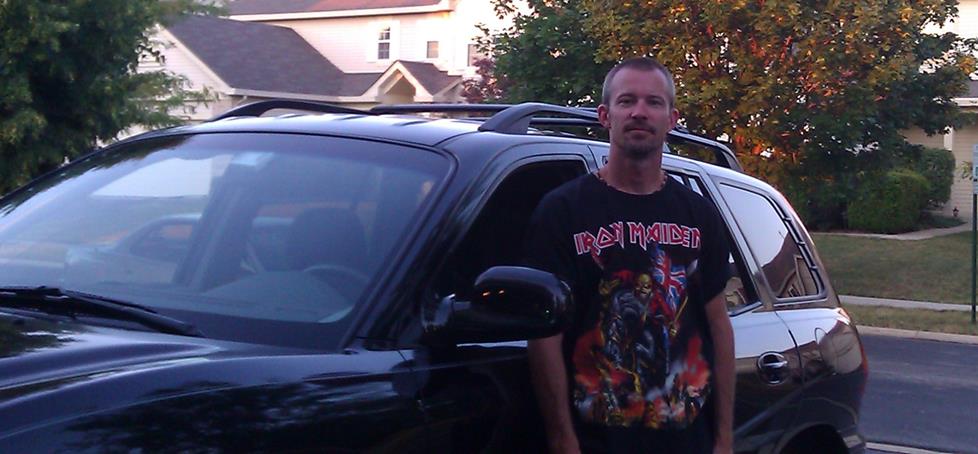 Rich H. and his 2004 Hyundai Santa Fe.
Items installed:
JVC KW-R500 CD receiver
Rockford Fosgate Prime R1652-S 6-3/4" component speakers for the front doors
Sony XS-V6930 6"x9" 3-way speakers for the hatch
Kenwood KAC-746 35w 4-channel amplifier
Kicker PSR-100 powered subwoofer
He didn't come to us unprepared though — he had some 6"x9" Sony 3-way speakers which he fit into the rear stock locations. He also had a Kenwood amplifier to power his speakers, plus an older Kicker powered sub for some low end to fill out the sound.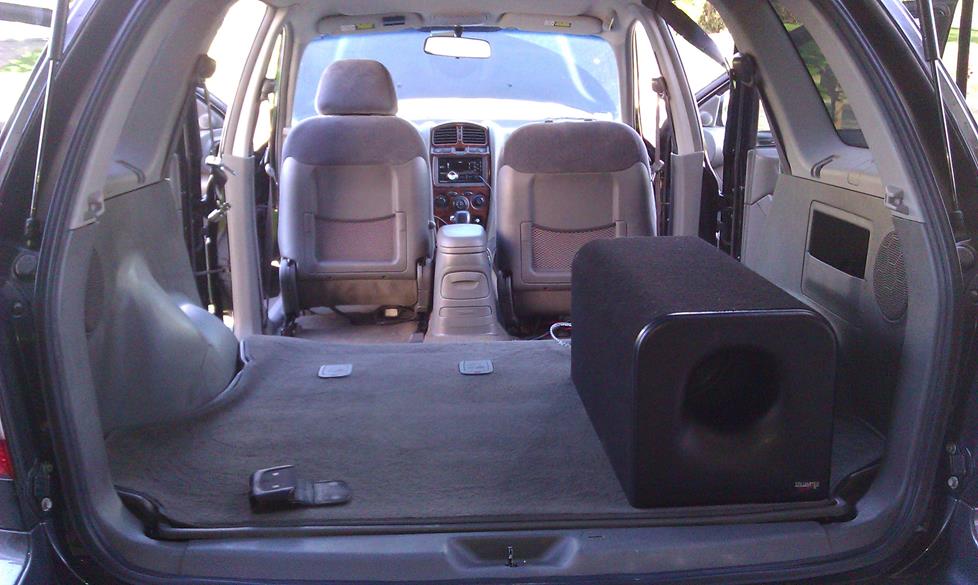 The hatch of Rich's Santa Fe with Kicker powered sub and Sony speakers installed.
He also spent some time trying to decipher the factory Monsoon system's wiring, because it featured an amplifier that would have to be bypassed in order to install the new amp, receiver, speakers, and powered sub. Rich reiterates: "The Santa Fe factory system was a complete waste of wiring and the amp was useless," so he was more than happy to get on the road to better sound.
Gearing up the ride
Rich chose the JVC KW-R500 CD receiver to replace the factory head unit in his Santa Fe. He liked it because it was reasonably priced and would fit in his dash, which has a double-sized (4") opening. Its sleek design and bold illumination certainly has made an impression on a large number of Crutchfield customers, not to mention the added convenience of USB and auxiliary inputs.
Once he had the Monsoon wiring figured out, Rich installed the JVC KW-R500 receiver and its Crutchfield-supplied wiring harness, connecting it to the Kenwood amp, which he placed under the passenger seat. He ran a power cable from the battery through the firewall on the passenger side to a terminal block under the passenger seat, feeding the amp as well as the powered sub located in the hatch. He also ran wiring under the seats to the sub from the receiver.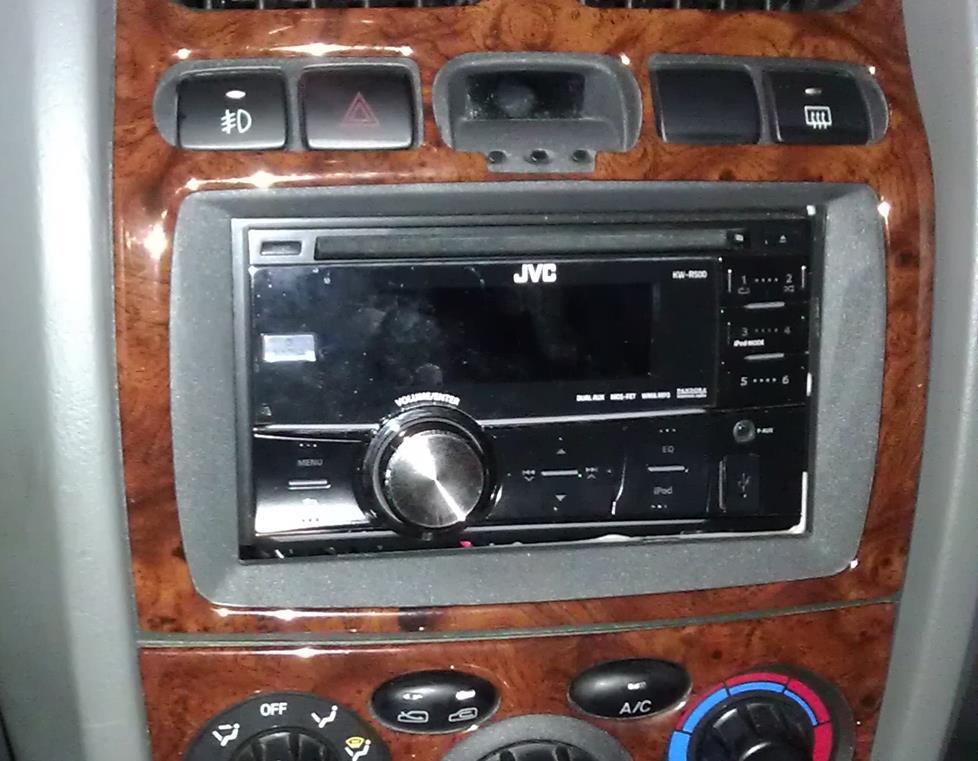 The JVC KW-R500 fit in the Santa Fe's dash perfectly.
Adding the front speakers
With the rear of his Santa Fe taken care of, Rich went to work on his front speakers. He removed the old factory speakers from the doors and added the 6-3/4" woofers in their old locations. He then added the tweeters to the panels near the rear-view mirrors by dremeling some tabs off so they would fit.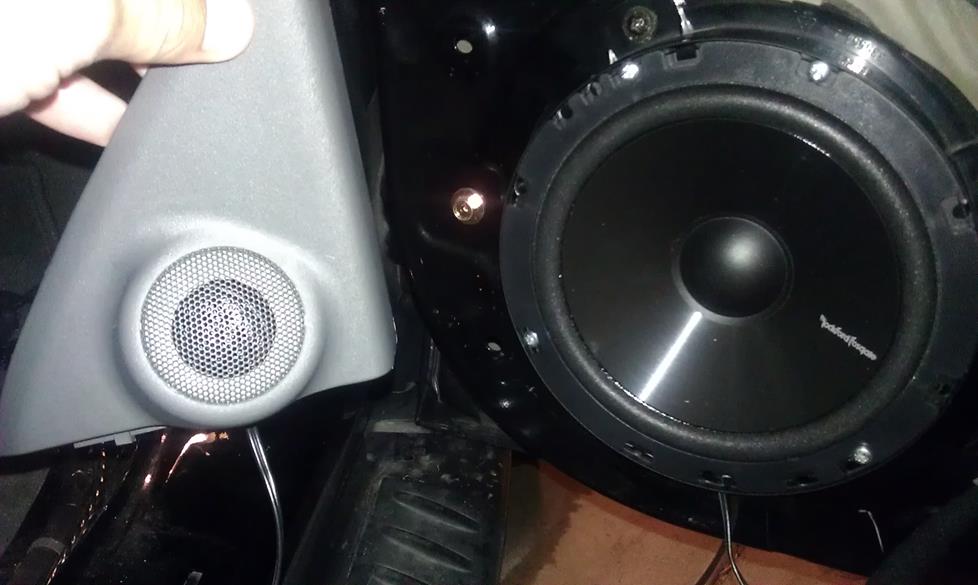 The tweeter (left) and woofer of the Rockford Fosgate Prime R1652-S 6-3/4" component speaker system before final installation.
The result? It "sounds a million times more full," says Rich, who shows off his system by "crank[ing] up the volume" and letting his passengers be the judge. He's also considering adding a Bluetooth® adapter from JVC to make hands-free phone calls with his compatible phone.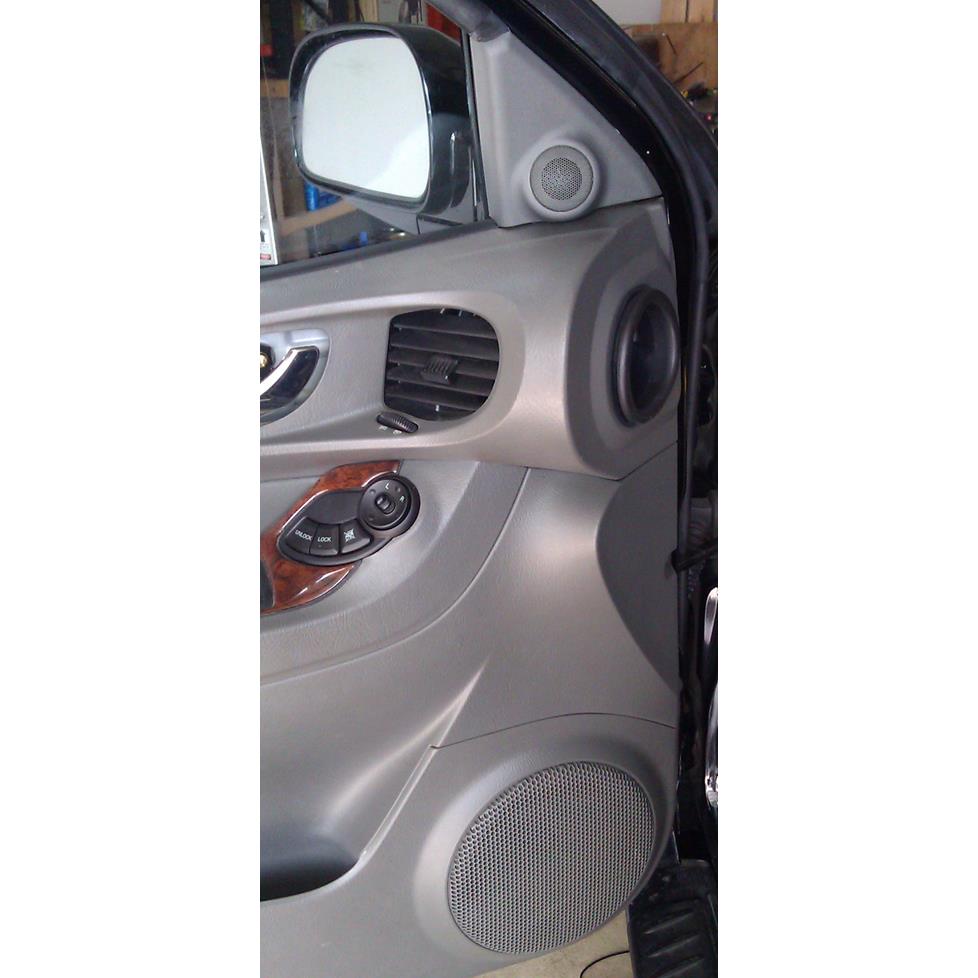 The finall front-door installation of the Rockford Fosgate Prime R1652-S speakers.
---
Vehicles in the Custom Car Showroom are submitted by customers and fans, and edited by Crutchfield writing staff. You can find more of these articles on the Showroom main page.