Upgrade your car's sound
...without replacing the factory stereo
In the 1950's, I'd take the family television's vacuum tubes down to Willow Grove Radio and TV Repair, check them with the giant tester machine, buy new replacement tubes, and reassemble the repaired television, so my mom and dad could enjoy their precious, respectively, Dean Martin and Red Skelton shows. In the 1960's, I studied radio and electronics at the Franklin Institute in Philadelphia. After college, in the early 70's, I joined a rock 'n roll band as the soundman, learning how to operate the electronics that make music sound good. Then, I worked in a music store in Austin manufacturing, installing, repairing, and operating sound systems and components for recording studios, nightclubs, and touring bands. I moved back to Charlottesville permanently in 1984 and opened a little demo recording studio. I also attempted to put to practical use the creative writing degree I had picked up along the way. In 2006, I finally came to my senses and got this job at Crutchfield where they actually pay me to ramble on, rant, and explain the things I love about music, electronics, and getting good sound.
More from Buck Pomerantz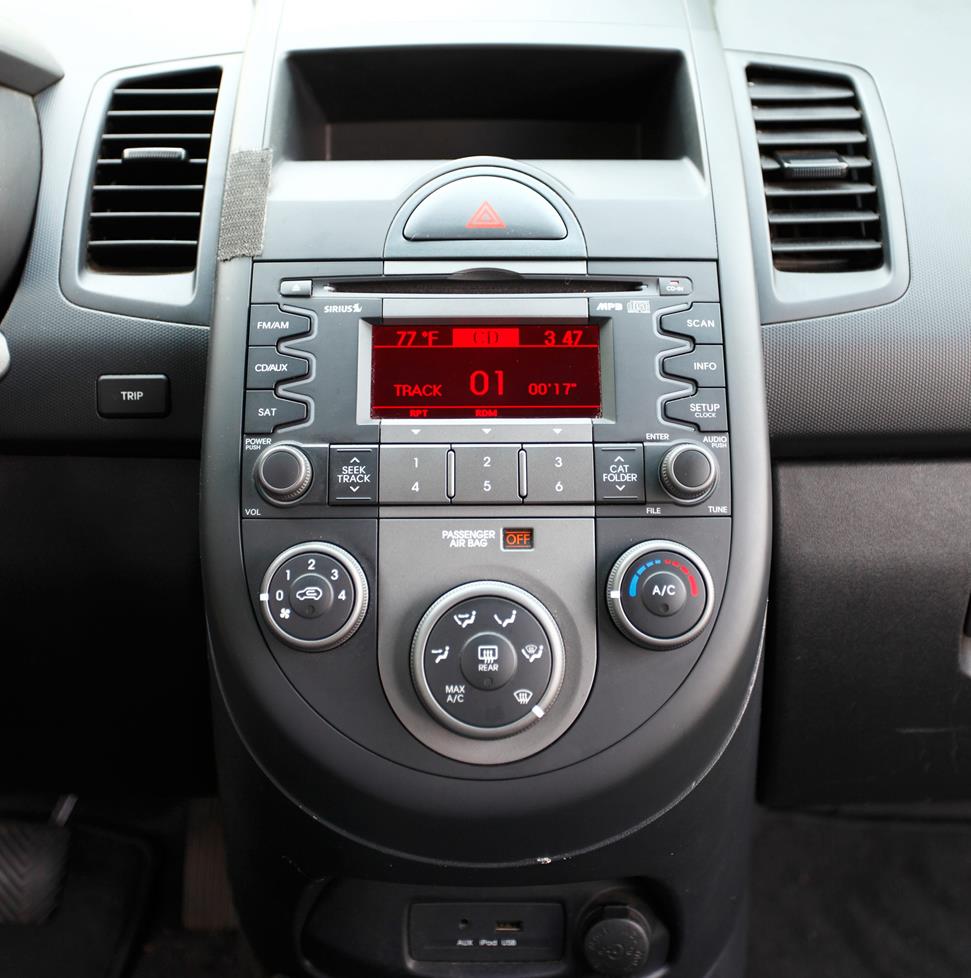 Sometimes, you just have to leave the factory stereo in place.
Factory stereo systems leave a lot to be desired. They're often programmed with equalization (EQ) curves that compensate for the system's lack of power by reducing the level of the bass, for instance. And because the speakers are all located at different distances from you, the sound arrives at your ears at different times, making your music sound a little muddy. Often, the best solution is to replace the factory stereo, but the dash designs of some vehicles can make that option difficult, or less than desirable.
Custom sound system upgrades to the rescue
Luckily, this problem has some solutions that let you keep your factory stereo and get spectacular sound, customized for your specific vehicle. The two upgrade systems we discuss in this article improve the factory sound of different vehicles in different ways — you can call us if you need a hand deciding which will work best for yours.
Keep your dash intact
In addition to improving the sound to match your vehicle's size and shape, these upgrade systems are "stealthy," in that they're designed to fit in your vehicle with no visible modifications to its interior, except for the addition of a subwoofer.
---
Kicker VSS™ Powerstage™
Custom fit and programmed to make your vehicle sound great
A Kicker VSS Powerstage system upgrade will transform your vehicle's stock radio and speakers into a high-fidelity sound system capable of giving you full, accurate, and richly textured music. And it does it without changing the look of your car's interior or dash.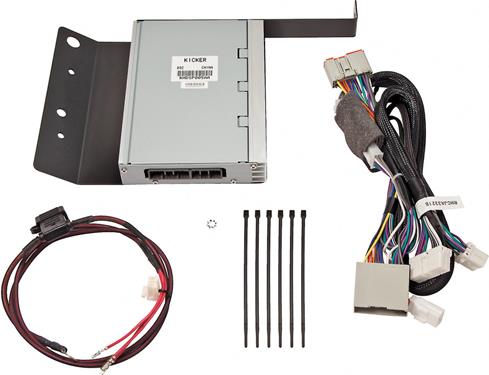 VSS Powerstage system for the 2012 Ford Mustang
It plugs into your factory wiring with no cutting
The heart of the system is the VSS Powerstage processor/amp module that plugs in between your car's stock receiver and speakers with the help of a vehicle-specific wiring harness. Kicker's technicians measured the acoustics of the specific vehicle's interior, then developed a program to get the strongest and cleanest audio performance possible from the stock speakers. The VSS Powerstage module breathes new life into your vehicle's factory system, automatically correcting for the limitations of the factory speakers, then adding plenty of power so the speakers can sound their best.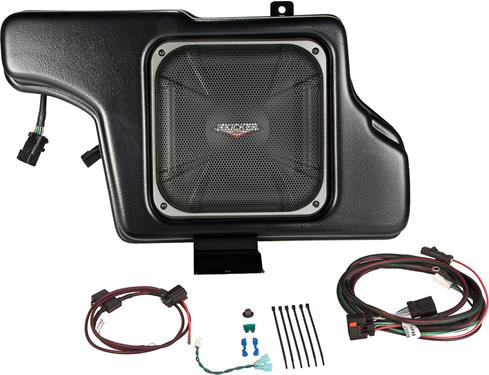 Kicker VSS Powerstage subwoofer for the 2012 Mustang
Of course, there's a subwoofer with it
A powered subwoofer, built to fit exactly in your vehicle, supplies the bass you need for fully balanced music. VSS Powerstage upgrades come with all the wiring precut and terminated to make installation easier. Step-by-step, illustrated instructions make this sonic upgrade a fun and rewarding project.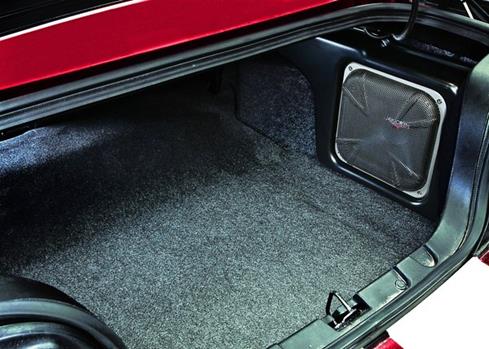 VSS Powerstage subwoofer installed in the Mustang
They're currently available for many Chevrolet, Dodge, Ford, and Jeep vehicles. Use our vehicle selector to see if there's a Kicker VSS Powerstage system available for yours.
---
This is just one way to add improved sound to your car without changing the factory stereo. For more ideas, check out the Factory Radio Improvement section of our website, or give us a call and talk to our knowledgeable advisors. They'll help you figure out the options available for your car.