Wireless surround sound buying guide
Home theater without all the wires
Kramer launched his career with Crutchfield in 2007. He spent eight years as a product advisor, delighting in helping customers choose the best solutions for their systems. His passion for A/V gear and new technology led to a specialization in speakers and smart home equipment, which he covers for the Crutchfield website and Discovery Book catalog.
More from Kramer Crane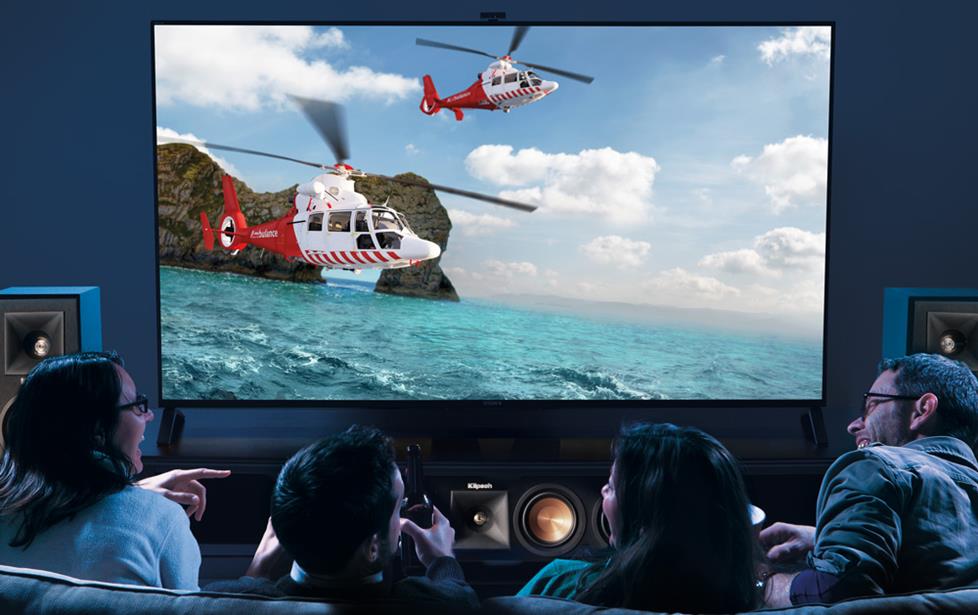 Hearing a movie's soundtrack the way the director intended is a powerful part of the home theater experience. But there's always been a catch. For years surround sound has meant running wires to speakers in the back of your room, and routing a long cable over to your subwoofer. If only there was an easier way!
Well, now there is. New technology has made wireless surround sound a reality. You can use existing speakers or get complete wireless systems. We'll show you the options.
What we mean by wireless
Before we dive into specifics, let's tackle the term "wireless". Often when we think of wireless products, our smartphones or Bluetooth® speakers come to mind. In these examples, wireless means battery powered.
In the case of surround sound, wireless refers to signal transmission. We can broadcast surround information to compatible speakers with minimal wiring. But, a constant power supply for the equipment is still required. You'll need to plug even "wireless" speakers into a power outlet. Or better yet, a power protection device.
The best wireless surround sound system available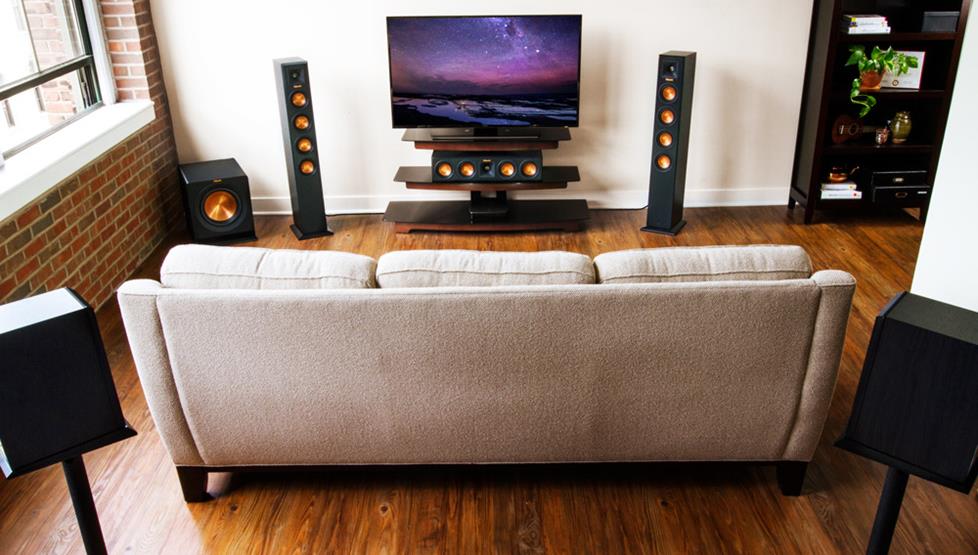 Klipsch combines legendary speaker design with modern wireless technology for superb surround sound.
The Klipsch Reference Premiere HD system offers one of the best surround sound performances I've heard in years. Wired or wireless. Best of all, you don't need a home theater receiver to make it work.
You connect your cable box or Blu-ray player to a central hub. The hub decodes and processes the surround sound information. It then beams each channel's signal to the appropriate speakers throughout the room. Each speaker has its own built-in amplifier. The system offers easy, one-button pairing.
The secret behind Klipsch's system is a new wireless technology called WiSA. It transmits high-fidelity audio along with calibration and system setup information to each speaker. The result is crisp, dynamic sound from every channel.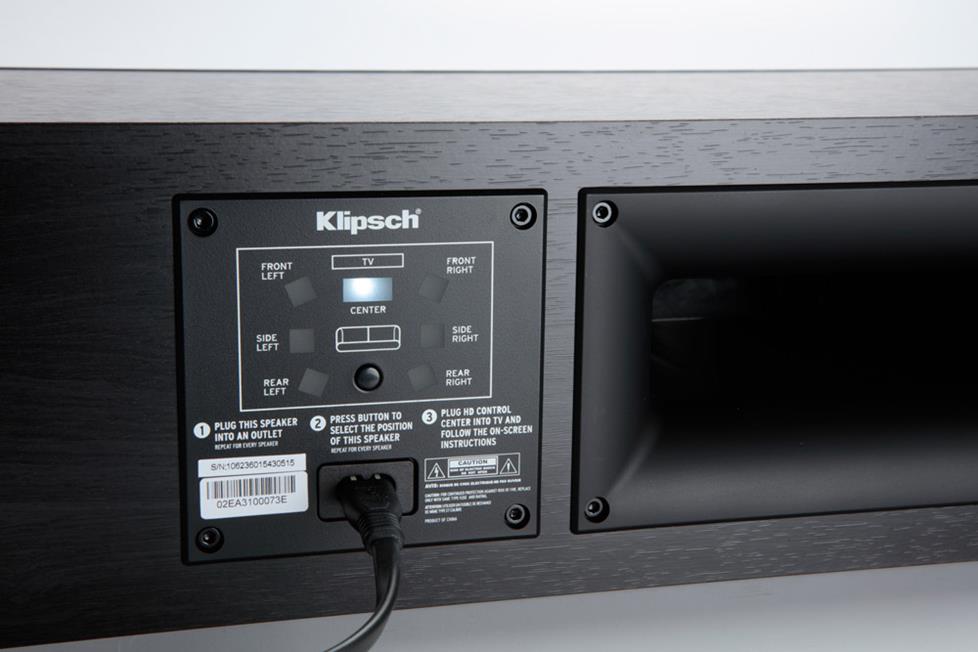 Setting up the Klipsch system is as easy as following the instructions on the back of the speakers.
One of the things I love about the Reference Premiere system is its ease of expansion. You can start small with the hub and a pair of front speakers and expand all the way to a full 7.1 surround sound system. Add a center channel, a subwoofer, and surround speakers for incredible theater-like performance.
The system can also be reconfigured anytime. Say you start with bookshelf speakers in the front of the room. If you upgrade to floor-standing towers later, you can move the bookshelf speakers to the sides or to the rear. Each speaker channel can be reassigned anytime.
Easy surround sound with Sonos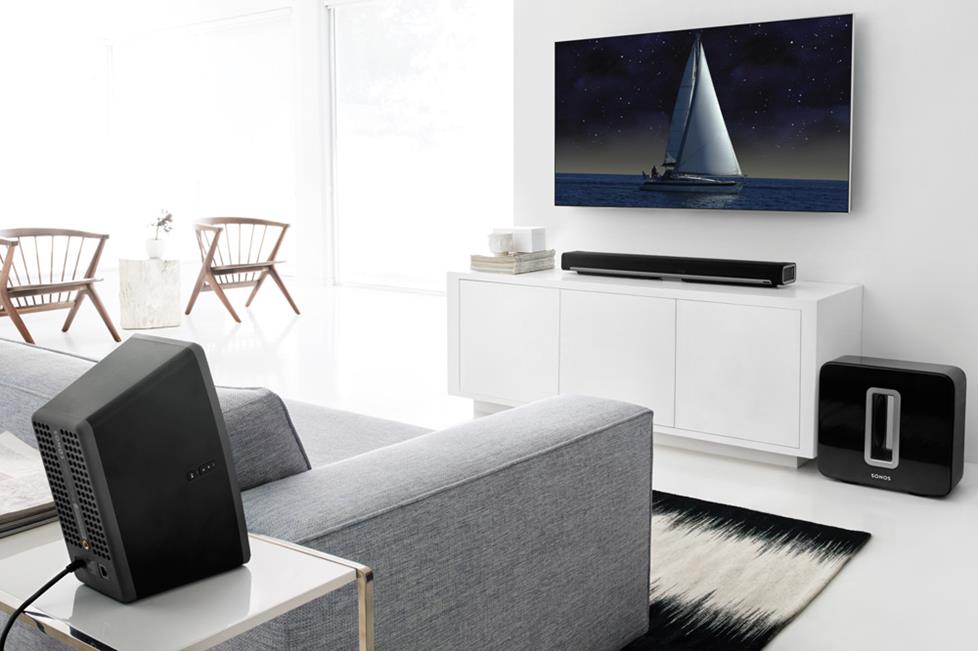 The Sonos PLAYBAR, SUB, and PLAY:1 speakers combine for powerful wireless surround sound.
Sonos wireless music speakers have been customer favorites for years. Now, they've taken their wireless expertise and applied it to 5.1-channel surround sound.
Like the Klipsch system, Sonos doesn't use a receiver. Instead, the centerpiece of their low-footprint system is the PLAYBAR. This impressive sound bar can be wall-mounted or placed on top of a cabinet. It provides your left, right, and center speaker channels. It also handles the system's audio processing. Simply feed your TV's optical digital audio output into the PLAYBAR. It will take care of the decoding and signal distribution.
The complete Sonos PLAYBAR system offers detailed surround sound without taking up much space.
By itself, the PLAYBAR provides crisp dialogue and a room-filling front soundstage. Add the PLAY:1, PLAY:3, or PLAY:5 wireless speakers in the back of your room for immersive surround sound. For chest-thumping bass add the Sonos SUB. I also recommend adding the Sonos BOOST to your PLAYBAR system. It strengthens the Sonos network to give you the best performance possible.
Setting up a PLAYBAR system is easy using your smartphone or tablet. For a closer look at the complete system, check out our Sonos PLAYBAR 5.1 system setup guide.
Immersive 5.1 surround sound from Definitive Technology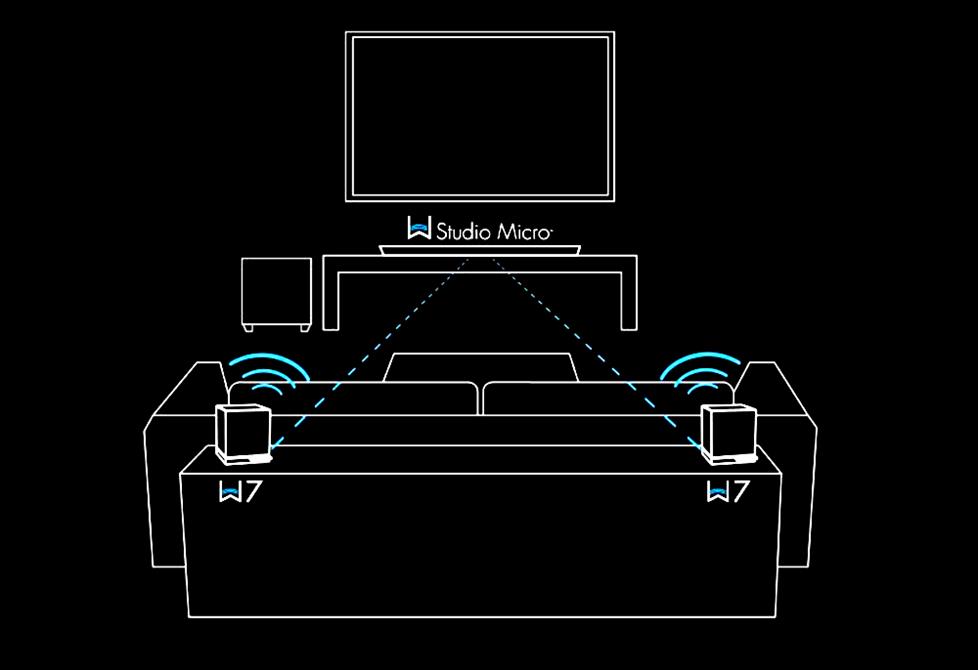 Pair the W Studio Micro with two W7 or W9 wireless speakers for room-filling surround sound.
Like Sonos, Definitive Technology offers a high-performance sound bar that can be expanded with wireless rear speakers. At only 1-3/4" tall, the W Studio Micro™ easily sits below the bottom of your TV. The system includes an 8" powered subwoofer for an immersive front soundstage.
Pair the W Studio Micro with two W7 or W9 wireless speakers for a complete home theater experience. When used as surround speakers, the W7s or W9s receive a Dolby®-decoded signal to provide dynamic, wraparound sound effects. The W Studio Micro system also delivers wireless music streaming through DTS Play-Fi®.
Exciting wireless surround from Polk Audio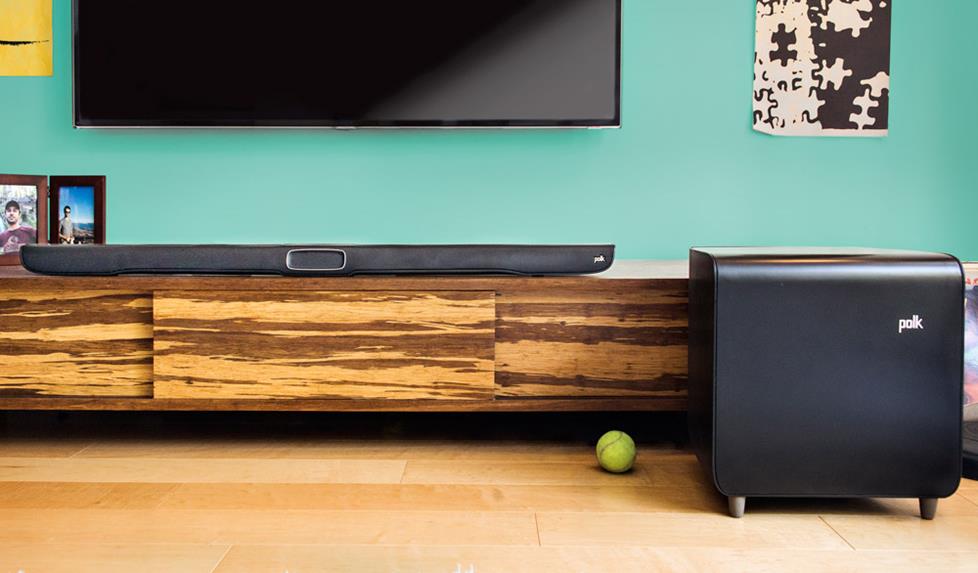 Polk Audio's Omni SB1 Plus sound bar can be expanded with wireless rear speakers.
Polk Audio also offers an expandable sound bar system. Pair their Omni SB1 Plus with two wireless Omni S2, Omni S2R, or Omni S6 speakers for an exciting surround sound experience.
A complete system that won't break the bank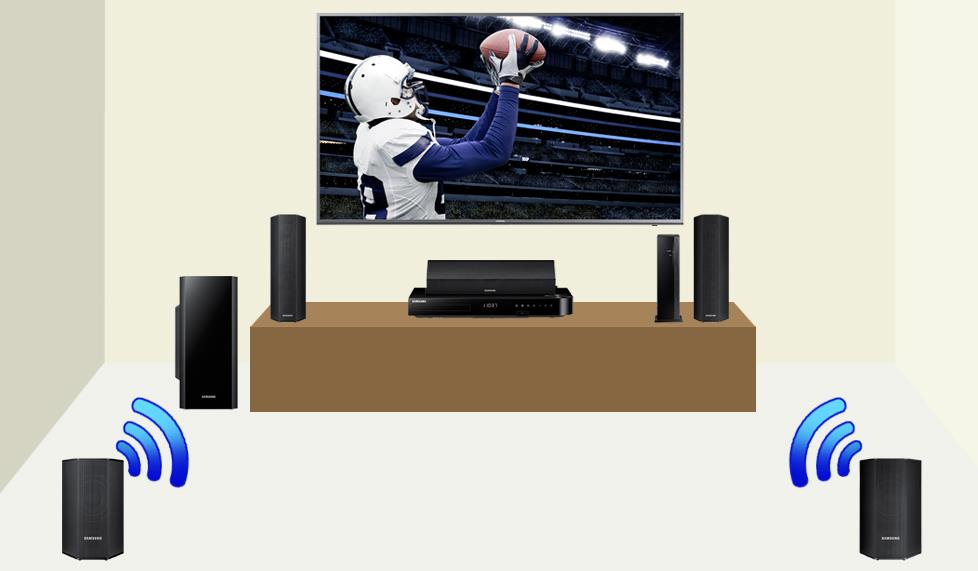 An all-in-one powered home theater system is an affordable solution for a rec room or game room.
If you're looking for a fun, easy-to-use system, check out a Powered Home Theater System. These budget-friendly packages come with everything you need, including a Blu-ray player. Enjoy movies from Netflix through Wi-Fi®. Or play your Blu-rays, DVDs, and CDs. These systems include a small wireless amplifier for the rear speakers. No longer will you have to snake speaker wire over doorways or across the living room floor.
Connect with a Crutchfield Advisor for a personalized recommendation
Have questions about choosing the right equipment for your surround system? For one-on-one shopping advice, call, email, or chat with us today.
Our Advisors can send specific Crutchfield pages to your screen, saving you a lot of browsing time. Best of all, they know the gear inside and out, so they can help you make the best choice. Unlimited lifetime tech support is included with your order.
Laid back, reliable, informative...Oh, and I'm way into wireless, too!

Christopher, Crutchfield Advisor