Why Choose Crutchfield?
Deep discounts on car installation gear
We offer vehicle-specific installation instructions, dash kits, wiring harnesses, and speaker accessories at deeply discounted prices with car stereo and speaker purchases. Available for most vehicles.
Learn more
Trusted since 1974
Our customers have trusted us with their business, and they've helped us win awards for our service.
Check out our most recent awards
Factory-authorized dealer
The manufacturer's warranty always applies.
See more details
Bose® MIE2 mobile headset
Item # 018MIE22 | MFR # 627475-0120
This item is no longer available.
Overview
Our take on the Bose® MIE2 mobile headset by Crutchfield's David Brown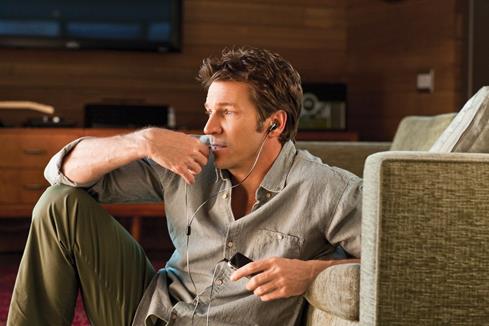 Enjoy music and take calls with the MIE2 mobile headset's rich sound and the built-in remote and microphone.
Take calls and enjoy music with Bose® sound
The Bose® MIE2 mobile in-ear headset combines clean, natural sound with the ability to conveniently take calls from your music phone. Advanced Bose sound technology ensures that you'll enjoy your music with lifelike detail and surprisingly rich bass. Plus, a microphone with an answer/end button built into the cord lets you easily switch between calls and music. It's compatible with most of today's popular music phones — including the Apple® iPhone®.
Bose's propriety StayHear® silicone ear tips fit comfortably in the outer part of your ear canals while their ergonomic design holds them securely in place. A compact carry case provides convenient storage for your headphones, and a handy clothing clips help keep them in place while you're on the move.
Product Highlights:
in-ear headphones designed for smartphones
in-line microphone and answer/end button
proprietary StayHear® tips provide a comfortable in-ear fit with greater stability for on-the-go listening
includes assortment of StayHear® silicone ear tip sizes for a personalized fit
45" straight cord with angled stereo mini (3.5mm) plug
protective carrying case for storing headphones and phone
clothing clip
weight: 0.66 oz.
warranty: 1 year
What's in the Box:
1 Pair of mobile in-ear headphones (with integrated "talk-button/mic" and attached 45" audio cable terminated by a 3.5mm connector end)
3.5mm Mobile-phone adapter
Clothing clip (installed on headphone cable)
3 Pair of silcone "StayHear" ear-tips (S/M/L)
Carrying case
Owner's Guide (English/ Danish/ German/ Spanish/ French/ Italian/ Dutch/ Swedish/ Polish/ Hungarian/ Finnish/ Korean/ Chinese/ Japanese)
Warranty and on-line product registration information
awesome bass well design. sound quality is showroom good.

Mohsin, india
Why Shop
With Us?
10 Reasons.
Reviews
Bose® MIE2 mobile headset Reviews
Average Customer Review(s):
Mohsin from india on 12/27/2014
awesome bass well design. sound quality is showroom good.

Pros:

Cons:
Richard from channelview texas on 1/10/2014
Crutchfield Customer Review
(
What's this?
)
Purchased my bose Headphones almost a month ago. So far I am very please with the product considering how many other companies have audio equipment out. I choose bose because of the numerous reviews and great reputation. I believe I made the right choice. They sound great with all types of music and I can wear them for hrs and hardly notice they are there. Will definitely upgrade to the noise cancelation pair they have now im sure if they will be well worth the money.

Pros: Great sound quality. Very comfortable. Compatible with my android device. (Galaxy S4) great with all types of music. Also comes with 3 different size rubber ear pieces which are simple to change out and a very nice carrying case. The cost verse quality is fair for sure. Ive had many other brands and paid alot more for other headphones but these are great all around. Enjoy music it makes life move!

Cons: I think the product is well thought out and put together pretty solid but they get scratches on the outside of earbuds fairly easy. And im very very careful with my electronic equipment. Also the rubber ear pieces break they are easy to put on but be careful taking off Ive broken 2 pair. I had to order another set. You get 2 pair of whatever size you choose for 4.50 plus shipping. Not so bad I guess.
John B. from Hubbard, Ohio on 5/28/2013
Crutchfield Customer Review
(
What's this?
)
I needed a pair of earphones that I could run with, that stayed in place , was comfortable and sounded good. I've tried several kinds (behind the ear, over the ear) and am very pleased with the Bose. The silicone tips cannot be felt and hold thru sweat. A great product.

Pros: Comfortable, good sound and stayed in place.

Cons: None-really.
Jennifer from Chandler, AZ on 1/7/2013
Crutchfield Customer Review
(
What's this?
)
These buds are pricey for what you get. Love the colors and durability of the chord but it allows so much outside noise in. We are motorcycle riders and these do not fit with a helmet on, either. Would be great for just casual listening and hanging out in the house but not for this price. :-(

Pros: Durable, attractive (coolness), ok comfort, clear sound

Cons: Outside noise filter, fits loose on ears, not good for motorcycle riders
Bose® MIE2 mobile headset
Enzo from Westminster MD on 1/6/2013
Crutchfield Customer Review
(
What's this?
)
Great headphone with outstanding sound and very good to talk on phone while you drive. I can talk on phone while am drive and hear music with a touch of a button.

Pros: quality sound cute

Cons: non
John from Lansing, MI on 12/17/2012
Crutchfield Customer Review
(
What's this?
)
Very good sound quality.

Pros: Rich "HD" type sound

Cons: Minor however don't care for the black & white cords. Prefer one color and likely black.
mie2mobile headset from Kilgore,TX on 10/22/2012
Crutchfield Customer Review
(
What's this?
)
If you want the best then you need to buy the best and that means Bose. I depend on Crutchfield for my products. they are nice and ships fast.

Pros: Always as advertised.

Cons: none
Anonymous from hazlet nj on 1/25/2012
Crutchfield Customer Review
(
What's this?
)
2nd set of bose headphones, also have qc15's, both are superb

Pros: great sound quality

Cons: none
WAM from Raleigh, NC on 6/28/2011
Crutchfield Customer Review
(
What's this?
)
I received the MIE2 mobile headset as a father's day present and as a replacement for a Sennheiser sport headset that I had for a couple of years. The MIE2 has just as good of a sound and is more comfortable in the ears. The earpieces stay in place while working out and are comfortable for extended periods. I also use them has a headset for my android phone and the phone calls are clear and I've heard no complaints about how it sounds on the other end of the call. Only complaint is the length of the cord. I like to carry my phone in my pocket and this doesn't leave much slack for movement. The Sennheiser has a longer cord for one ear and works well once you get the hang of it. Overall I can highly recommend this headset.

Pros:

Cons:
Peter O from MA on 6/23/2011
Crutchfield Customer Review
(
What's this?
)
Just received these today and plugged them into my Sprint EVO phone to listen to music. The sound is fantastic, no comparison to the phones speaker. Im so glad I got these as I was a little skepticle about purchasing Bose for my phone but after listening to the first song I was estactic and it was well worth the money. I highly recommend these.

Pros:

Cons:
John D. from Redding, CA on 4/9/2011
Crutchfield Customer Review
(
What's this?
)
In spite of my average rating I got about what I expected with this product from Bose and I will keep them. I used them for the first time while snow skiing yesterday and they fulfilled my requirements. That is, they stayed put and were comfortable in the ear canal, period. A plus was that the ear bud microphones for the phone worked well while receiving and talking on my Droid. If that is all you require of ear buds, then these may be the ones for you. If on the other hand you think that just because you paid a lot of jack that you are going to get exceptional sound quality, spend your money on a different product. Bose doesn't include critical specifications on their audio products for a reason. You won't find base. To own Bose products you have to enjoy mid-range sound for the most part. I agree w/ the other reviewer that it would be nice to have a volume control. In addition, you are not going to get sealed sound, but that can be okay when riding up a chairlift or listening for skiers closing on you. Cord length was ample for a tall person and overall quality seemed okay, but almost all ear buds are somewhat delicate. Overall: A lot of money for what they are and not for the person expecting an exceptional audio experience. Comfortable.

Pros:

Cons:
Finally a headset for music and a phone conversation
Matthew B from Louisville KY on 2/24/2011
Crutchfield Customer Review
(
What's this?
)
I own my own company, which means I have to have my phone with me at all times and have to answer when it rings. That makes going for a run or working out inconvenient. The stock iPhone headsets fall out of your ears, and nicer "better sounding" headsets don't have a mic for answering calls. After some searching I decided to try these. I've been impressed. I find the quality of my stock iPhone headset quite good, but it just isn't made for more than casual use, and certainly not for running. Still, it makes a good standard to measure against. The ear pieces are a bit strange to look at, but actually fit in my ears very well. They are comfortable, stay put, and sound very good. No, you won't get earth shaking bass, but overall they are a substantial improvement over the stock iPhone headset. Other callers say my voice is quite clear, and I'd rate the clarity of my voice on calls equal to that of the stock iPhone headset. Now if I get a call while exercizing I can realistically take it, and have even continued running for some personal calls. I've only had these about a month, so cannot speak to longevity. But to date I'm very happy with the purchase.

Pros:

Cons:
Amazing Little Headphones
V from Providence on 9/14/2010
These tiny little headphones have terrific sound quality. Although they are not designed for noise dampening, with the proper fit they reduce external noise quite a bit. I am very happy with my purchase. My only (very minor) disappointment is the headphones do not have their own volume control. The lowest output volume on my cellphone is slightly louder than I prefer to listen to music, so being able to adjust that with the headphones would have been ideal.

Pros:

Cons:
Details
Product Research
Features
Overview: The Bose MIE2 mobile in-ear headset lets you take calls and switch back to your music from your mobile phone with one-touch of a button. The Bose mobile in-ear headset provides quality Bose sound from your mobile phone while offering one-touch switching between your music and your phone calls, using the inline answer/end button and microphone. The Bose mobile in-ear headset offers a comfortable fit design with three sizes of contoured ear-tips. The Bose mobile in-ear headset is compatible with the Apple iPhone, as well as a variety of other popular mobile phones.
TriPort Acoustic Structure: Bose proprietary TriPort technology allows the drivers of the Bose In-Ear (MIE2) headphones to create deep lows while keeping the headphones small and lightweight. The result is comfortable headphones that deliver full, balanced low notes of your music.
Enhanced Acoustic Design: The Bose In-Ear (MIE2) headphones utilize an enhanced acoustic design which incorporates a new port to help music sound smoother and more natural.
In-Ear Design: The Comfortable in-ear design gives you earbud-style headphones with soft silicone ear-tips that rest gently and securely in your ears. The headphones are marked with left (L) and right (R) markings for easy identification.
Silicone Ear-Tips: The Bose headphones come supplied with "StayHear" silicone ear-tips in three sizes (S/M/L) to help assure a more accurate fit that's comfortable and stable. Proprietary "StayHear" silicone ear-tips offer greater in-ear stability during exercise and other active sports. Advanced materials and design allow the tips to nestle inside the bowl of the ear, while also naturally conforming to the ear's upper ridge. "StayHear" tips also are designed to remain more securely on the headphone itself. Overall, they provide a better on-the-go listening experience.
Note: Do not attempt to wear the headphones without the ear-tips.
Hands-Free Talking: When your phone rings, just push the integrated answer/end button on the headset's cable to pause your music and take the call. The omnidirectional mic on the back of the answer/end button picks up your voice clearly, so there is no need to hold it to your mouth. The other party is heard through the headset's earbuds. You can end the call with one more touch of the button, and your music continues from where you left off.
Single Earpiece Compatible: The Bose mobile in-ear headset can be used with only the right (R) earpiece in your ear. This allows you to take calls and still hear surrounding sounds.
Mobile Phone Compatibility: The Bose MIE2 headset is compatible with iPhone, Droid, Blackberry, and most popular mobile phones.
Compatibility Chart (as of September 2010):
Manufacture
Model
Apple
iPhone 2G, iPhone 3G, iPhone 3GS, & iPhone 4
Blackberry
Pearl, Pearl Flip, Pearl 8100, Storm, Tour 9630, Bold, 8800, & 8830
LG
enV Touch, enV2, enV3, Chocolate, Chocolate 2, Chocolate 3, Decoy, Venus, Voyager, VX8100, VX8300, VX8600, VX8700, VX9400, Versa 9600, & 8360
Motorola
E series, Krave, ROKR, RIZR Z6tv, Rival 455, Q series, V360, & V710
Nokia
6300, 5300, 6120, E51, 6500 Slide, E71, 6220 Classic, E62, & 3500
Palm
Pre, Treo 500, Treo 650, Treo 680, & Treo 700w/wx
Samsung
A920, A940, A970, & Alias 2
T-Mobile
Sidekick
Note: If your phone doesn't appear in this chart, it may still be compatible if it has a 3.5 mm stereo headphone jack. For further information on Bose mobile products and phone compatibility, please call 1-800-905-2113.
Durable Construction: Bose MIE2 headphones are sturdy and durable thanks to advanced materials, construction and manufacturing techniques. Each pair undergoes rigorous testing to meet Bose standards for performance and durability.
Flexible Cable: Reliable cable construction enhances flexibility and durability to better withstand the rigors of everyday use. The headphone cable features an adjustment solider to reduce or increased the amount of loose cord between the left and right earpiece.
3.5mm Adapter: A 3.5mm adapter is included to expand the MIE2's cell phone compatibility.
Clothing Clip: The included clothing clip help keep the headphones in place when you're on the move. Use the clothing clip to fasten the cable to your clothing, for convenience, stability, and to help manage the cable. This can be helpful during high-movement activities or when using the headphones in a single earpiece configuration.
Carrying Case: The headphones also come with a small carrying case that protects the headphones when not in use. The sleek, black case is large enough to carry select mobile phones.
Our Product Research Team
At Crutchfield, you'll get detailed, accurate information that's hard to find elsewhere. That's because we have our own in-house Product Research team. They verify what's in the box, check the owner's manual, and record dimensions, features and specs. We stay on top of new products and technologies to help people make informed choices.