Why Choose Crutchfield?
Deep discounts on car installation gear
We offer vehicle-specific installation instructions, dash kits, wiring harnesses, and speaker accessories at deeply discounted prices with car stereo and speaker purchases. Available for most vehicles.
Learn more
Trusted since 1974
Our customers have trusted us with their business, and they've helped us win awards for our service.
Check out our most recent awards
Factory-authorized dealer
The manufacturer's warranty always applies.
See more details
OnStar® FMV
Rear-view mirror with OnStar
Item # 293FMV | MFR # LT-AM10BCU
This item is no longer available.
Overview
Instant help
You've seen the ads — a couple is driving on a secluded country road at night when a deer bounds into their path, causing them to crash the car. Neither of them can reach the phone, but their onboard OnStar system automatically dials an OnStar Advisor, who promptly sends help.
---
Now you can put OnStar in your car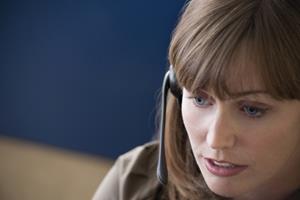 Of course, OnStar has been only available in GM vehicles and a few other cars — until now. OnStar's FMV mirror replaces your vehicle's original rear-view mirror, allowing you to add this safety feature to a wide range of vehicles. It gives you key OnStar services (see below), and lets you tap the blue button to talk to an OnStar Advisor whenever you need to — 24 hours a day, seven days a week. Plus, it gives you built-in Bluetooth® for making hands-free calls, and it works as a phone all by itself.
OnStar gives you peace of mind
Your OnStar subscription gives you a lot of cool features — and you can talk to a real live OnStar Advisor any time you get in a bind. Check out some of the other great things about OnStar:
---

Automatic Crash Response
Built-in sensors can tell if you've been in a crash — and built-in GPS technology lets OnStar know where you are. They can send for help, even if you can't respond. And if the crash knocks the mirror loose, a built-in backup battery ensures the call for help is made.
---

Emergency
A push of the red emergency button gives you a priority connection to a specially trained OnStar Advisor — a great feature if you want to report a crash or problem on the side of the road.
---

Navigation
Get accurate, turn-by-turn audio directions. If you wander off course, the system detects it and guides you back on track. And you can even enter a destination on your computer using Google Maps and send it to the mirror to load directions.
---

Connections
Hands-free calling is built in — even if you forget your phone. All you have to do is purchase some OnStar prepaid minutes, and you can place calls hands-free through the mirror.
---

Security
OnStar Advisors use GPS to pinpoint your location, and can send a tow truck or locksmith, and even track your car if it's been stolen.
---
Easy access to OnStar and other features
The OnStar FMV mirror is easy to use. You'll find convenient buttons that'll help get you turn-by-turn directions, report an emergency, make hands-free phone calls, talk to an OnStar Advisor, or make hands-free calls.
Important Note:
To get OnStar service, you'll need a subscription, which starts at $18.95 per month. Some vehicles will need a mounting kit to install the OnStar FMV mirror — call us for details. If you need a kit, OnStar recommends professional installation if you have little experience with car installations.
Check out Time Magazine's review of the OnStar mirror.
---
Things to check before calling
Your windshield angle must be between 20-50 degrees, with no cracks anywhere in the windshield and/or chips near the mirror mount. You'll have to relocate remote start/keyless entry antennas, quick-pass devices, or other similar transceivers if they're within a foot of your mirror, as they'll interfere with the ability to acquire a GPS signal. You can't use the OnStar FMV Mirror on the following:
motorcycles, RVs, boats, ATVs, snowmobiles, tractors, go-karts, etc.;
vehicles made before 1982;
vehicles over 8500 pounds;
vehicles with metallic tint on the front windshield.
If you're installing the mirror yourself, you should have the following tools handy: wire strippers & cutters, voltmeter (NO test lights), Torx T20 key/driver, 2.5mm Allen key/driver, panel tools, zip ties, electrical tape, soldering gun and solder, and a razor blade.
---
Check out our video demo:
Easy to install

John, Turlock, ca
Featured Video:
What's in the Box:
OnStar FMV mirror (with attached 8' system cable)
External microphone (with attached 3' cord)
Mounting screw
Owner's Manual
Quick Reference Card
Subscriber Window Stickers
Product Highlights:
call us for installation details
replacement rear-view mirror with access to OnStar services
built-in Bluetooth for hands-free calling
automatic crash response (OnStar subscription required)
emergency button (OnStar subscription required)
warranty: 1 year
Reviews
OnStar® FMV Reviews
Average Customer Review(s):


Submit a review and then enter to win a $350 rewards card
Review this product
Thanks for submitting your review
Most reviews are processed and published within 5 business days. You will receive a confirmation email once your review has been published.
Customer photos
---
Details
Product Research
Features
Overview: The OnStar FMV (for my vehicle) replaces the factory rearview mirror in select vehicles and includes built-in OnStar, Bluetooth technology, integrated speaker, and external microphone. The OnStar FMV enables drivers with vehicles already on the road today to add safety, security, navigation, and connectivity services of OnStar to their vehicle. OnStar is an in-vehicle safety and security system created to help protect you and your family on the road. Add the OnStar FMV to gain access to core OnStar services including - Automatic Crash Response, Navigation, Roadside Assistance, and Hands-Free Calling. The OnStar FMV also includes built-in Bluetooth connectivity. A few select OnStar services, such as Vehicle Diagnostic Reports and Remote Door Unlock, are not available on the OnStar FMV.
Note: OnStar FMV service coverage area. The OnStar MyLink mobile app is currently unavailable for OnStar FMV users.
Vehicle Compatibility: In order for OnStar FMV to operate properly, it must be compatible with the vehicle in which it will be installed. For a vehicle to be deemed compatible with OnStar FMV, a wide variety of vehicle attributes and characteristics must be considered. For a variety of vehicles, OnStar's team of engineers evaluate certain attributes and characteristics, including the vehicle model year, vehicle size, vehicle weight, windshield angle, the way in which the original mirror is mounted to the windshield and remaining clear space around the OnStar FMV mirror once it is installed. If, after consideration of these and other attributes and characteristics, it is determined that installation of the OnStar FMV is appropriate and does not compromise certain features in your original mirror, it is considered compatible. OnStar FMV is not compatible with your vehicle if its installation would disable any of the following features listed below.
Crash-avoidance camera: A camera that detects potential crash situations and will apply braking pressure to avoid a collision.
Passenger airbag/seatbelt indicator: Indicates if the passenger airbag is ON or Off, based upon sensing systems directed to the front passenger side seating area.
Radar-based cruise control sonar array: A sonar sensor that can sense when to signal other system to apply braking pressure when the vehicle is in cruise control to slow the vehicle down to maintain a specified distance with the vehicle in front.
Vehicle security/proximity sensor: A sensor that detects movement in and around the vehicle when a vehicle alarm is set.
Automatic Parking system sensor: Sensor that detect objects around vehicle to assist in parking the vehicle.
Rearview camera display: A video display that depicts the view from the vehicle's backup camera.
Note: This OnStar FMV system is not compatible with all vehicles. OnStar FMV is certified to work on more than 90 million vehicles sold since 2000. (Vehicles made before 1981 are not compatible with OnStar FMV). Check the compatibility of your vehicle here.
Potential Mirror Feature Losses Due To OnStar FMV Installation: Even if OnStar FMV is considered compatible with your vehicle, its installation may disable or affect the functionality of some features of your vehicle. If a feature in your vehicle is not dependent on a mechanical, electrical, or sensor system in your current mirror, it is unlikely that that feature will be affected by the installation of OnStar FMV. A list of potential feature losses (depending on your vehicle's mechanical, electrical, or sensor systems) appear below.
Auto-dimming: A sensor that detects glare and adjusts the dimming of lights from behind your vehicle in your mirror as needed.
Compass: A device in the mirror that displays the direction of magnetic north in the mirror or in other vehicle locations.
Hands-free microphone: An embedded microphone used to detect audio commands for system like Ford SYNC, Uconnect, or Bluetooth systems.
Homelink: A Transceiver that can activate devices like garage door openers.
Interior lights: Map lights and overhead lighting.
Oncoming headlamp sensor: A sensor that detects oncoming lights and deactivates your vehicle's high beam headlights until the oncoming lights have passed.
Rain/moisture/humidity sensor: A sensor that detects moisture and automatically turns on windshield wipers.
Keyless entry: The antenna that receives signals allows you to unlock your vehicle.
Communication buttons: The vehicle's display for the outside temperature.
Vehicle security indicator: The LED light for factory security.
Note: Call 1.888.955.6000 to talk to one of the Crutchfield's Sales Advisors for compatibility specifics on your vehicle.
OnStar FMV Service: Whether you are lost, stranded, involved in a crash, or your car's been stolen, an OnStar Advisor is there to get the help you need, 24 hours a day. In order to use OnStar FMV, a subscription is required. Enjoy the peace of mind of the OnStar Safe & Sound plan, or upgrade to Directions & Connections for access to unlimited Turn-by-Turn Navigation services. You can sign up for a monthly subscription or save when you sign up for a year or more.
Safe & Sound: Includes OnStar Emergency, Security, and Connections services.

$18.95 per month
$199.00 per year (12% savings)
$359.00 per two years (21% savings)
$499.00 per three years (27% savings)

Directions & Connections: Includes OnStar Safe & Sound features, plus unlimited Turn-by-Turn Navigation services.

$28.90 per month
$299.00 per year (14% savings)
$549.00 per two years (21% savings)
$729.00 per three years (30% savings)

Note: Prices do not include additional taxes. Credit card payment required for monthly subscriptions. To begin enjoying the benefits of OnStar, push the blue button on the OnStar FMV Mirror to speak with an Advisor. You can also reach OnStar by calling 1.888.4.ONSTAR (1.888.466.7827).
OnStar FMV Mirror: The OnStar FMV is a replacement rearview mirror that includes built-in OnStar, automated Navigation, Bluetooth technology, and an integrated speaker. The OnStar FMV replaces the factory rear-view mirror in select vehicles. The OnStar FMV mounts to the vehicle's interior windshield with a mirror-mount specific installation kit (sold separately) and doubles as rearview mirror and OnStar vehicle system.
OnStar FMV Mirror Controls: The three buttons (Phone/OnStar/Emergency) beneath the mirror are functional even when the vehicle is not turned on. The system responds to a single button press after a brief system startup period.
Phone Icon Button: OnStar makes staying in touch on the road safe and easy. Push the phone icon button to make calls, give Hands-Free Calling voice commands, initiate Bluetooth calls, and relay navigation commands.
Blue OnStar Button: Push the OnStar button to be connected to a specially trained OnStar Advisor who can send Roadside Assistance, give Turn-By-Turn Navigation, answer questions about your OnStar FMV system, and verify account information.
Red Emergency Button: Get a priority connection to a specially trained OnStar Emergency Advisor by pressing the Red Emergency button. Report an Amber Alert, get crisis assistance, or get help in an emergency.
Note: The OnStar FMV Mirror also features volume and backlighting controls.
External Microphone: The OnStar FMV system includes an external microphone which allows you to communicate with the OnStar service. The external microphone includes a self-adhesive strip to mount the mic to your vehicle's dash, headliner, or pillar. The external mic measures 0.8125" (w) x 0.5625" (h) x 1.6875" (d).
Emergency: The OnStar FMV system offers Automatic Crash Response, Emergency Services, Crisis Assist, and Amber Alert.
Automatic Crash Response: Using GPS technology, OnStar FMV's Automatic Crash Response allows specially trained advisors to contact the right emergency service providers in the event of a crash and send them to your exact location. Automatic Crash Response provides 360° crash detection and will alert an Advisor of an incident regardless of airbag deployment. The moment a crash is detected, the built-in sensor can detect the crash and the device automatically alerts an OnStar Advisor. If you request help, or can't answer, emergency responders are sent to your precise GPS location. Advisors are standing by 24 hours a day, so there's always someone to help when you need it most. In the unlikely event you lose power after a crash, a rechargeable backup battery helps make sure a crash alert is sent to an Advisor.
Emergency Services: No matter what happens on the road, OnStar can help. The OnStar FM is your link to emergency service providers. OnStar trained Advisors are ready for emergencies, have Poison Control information, and can stay on the line until help arrives. When you see a crash, someone in trouble, or a fire, just push the system's red button and OnStar will send emergency help. OnStar has teamed up with the police for rapid response.
Crisis Assist: In a disaster, OnStar FMV subscribers get full access to all services, including Navigation and Hands-Free Calling (no extra charge). OnStar will help get you out of harm's way, and keep you in touch with your loved ones. OnStar constantly monitors for crises and disasters. When a crises or disaster is detected, all OnStar FMV services are enabled for you. The OnStar FMV will even call into your car with escape routes based on your GPS locations, and help you reach safety.
Amber Alert: If you have information related to an Amber Alert, you can contact an OnStar Emergency Advisor to connect to you to the proper authorities.
Note: OnStar FMV Emergency services require vehicle electrical system (including battery), wireless service and GPS satellite signals to be available and operating for features to function properly. Subscription required. OnStar acts as a link to existing emergency service providers.
Security: The OnStar FMV provides Stolen Vehicle and Roadside Assistance, as well as locksmith service.
Stolen Vehicle Assistance: In case of a stolen vehicle, OnStar helps with the safe return of your vehicle. If your vehicle is stolen, call OnStar immediately (1.888.4.ONSTAR). A specially trained Advisor will conference you in with law enforcement in order to file a stolen vehicle report. Then the Advisor can use GPS technology to attempt to pinpoint the exact location of your stolen vehicle and provide that information to the authorities.
Roadside Assistance: The OnStar FMV offers Roadside assistance by Cross Country. Roadside assistance helps to get you back on the road quickly. No matter what or when a concern (flat tire/out of gas/dead battery/etc.) occurs with your vehicle, have peace of mind knowing an OnStar Advisor is ready to help.
Locksmith Service: If your keys are locked in your vehicle, call OnStar at 1.888.4.ONSTAR. OnStar's Roadside Assistance provider can send a locksmith to your vehicle. The OnStar FMV device cannot unlock your vehicle's door.
Diagnostics: If the "Check Engine" light comes on or if some other type of vehicle problem occurs, an OnStar Advisor can -

contact Roadside Assistance or help find a service facility near your current location
give directions to get to the nearest service facility
Call the service facility to schedule an appointment
Note: The OnStar FMV service does not receive diagnostic information from your vehicle (such as "trouble codes" that can activate a "Check Engine" light).
Navigation: The Directions & Connections plan from OnStar FMV includes Turn-by-Turn Navigation and eNav, powered by MapQuest and Google Maps.
Turn-By-Turn Directions: OnStar Turn-by-Turn Navigation can guide you to your destination effortlessly. Simply push the blue button for directions you saved with eNav, or for an Advisor to help you get to your desired destination. And, with OnStar, you'll have the most up-to-date routes right at your fingertips from MapQuest and Google Maps. You'll get simple Turn-by-Turn, audio-based, automated directions and voice command. If the system recognizes a missed turn or the vehicle deviates from the planned route, the OnStar FMV system will get you back to your planned route.
eNav: eNav is powered by MapQuest and Google Maps to make travel planning even simpler. eNav lets you plan your route ahead of time online from your computer and send it to your vehicle. You can store multiple destinations (up to 5) and retrieve them from your vehicle whenever you want for up-to-the-minute Turn-by-Turn directions.
Note: OnStar Navigation services require wireless service and GPS satellite signals to be available and operating for features to function properly.
Connections: Equipped with Bluetooth technology and OnStar Hands-Free Calling, OnStar FMV keeps your hands on the wheel and your eyes on the road.
OnStar Hands-Free Calling: You can make voice-activated calls from the OnStar FMV Mirror, just in case your cell phone is unavailable. You can announce the phone number, store Nametags for speed dialing, or simply redial the last number called. OnStar Hands-Free Calling requires a existing OnStar service contract and prepaid OnStar Hands-Free Calling minutes. Calls may be made to the U.S. and Canada only (not available in certain markets).
Bluetooth Compatible: You can pair your compatible Bluetooth enabled cell phone with the OnStar FMV to make hands-free calls. OnStar FMV and its embedded Bluetooth technology allows you to stay safely connected while on the road. Just pair your Bluetooth-compatible phone with the OnStar FMV and use voice-recognition to access your contact list and make calls without ever taking your eyes off the road. The OnStar FMV also supports Call Waiting, and lets you transfer calls from the Bluetooth system and your cell phone. OnStar FMV lets you pair up to 5 Bluetooth-capable cell phones (only one phone can be used at a time).
Note: Bluetooth for OnStar FMV compatibility link. Not all Bluetooth phones support all functions and not all Bluetooth phone are guaranteed to work with the OnStar FMV system.
Services for People with Disabilities: OnStar Advisors are trained to provide services that help subscribers with physical disabilities and medical conditions, whether they are drivers or passengers. If you are deaf, hard of hearing, or speech impaired, OnStar offers the ability for you to communicate with OnStar Advisors while in your vehicle through its TTY system.
Advisor Record Feature: Hands-free calling instructions, driving directions, or information given during a call with an OnStar Advisor can be recorded, stored, and played back later.
Multiple Languages: The OnStar FMV system can be programmed to respond in English, French, or Spanish.
Installation: Professional installation is strongly recommended for the OnStar FMV. A Prepaid OnStar FMV Installation Card (sold separately) is available. Installation kits (293CAMLCKT/ 293BIGFTKT/ 293SMlFTKT, sold separately) and a rearview mirror removal tool for Type 2 mirrors (802JMR357, sold separately) are also available for the do-it-yourselfer.
Note: After installation, it is recommended that you retain your old, now-detached factory mirror. This will help restore your vehicle to its original condition should you decide to sell or dispose of the vehicle, but wish to keep the OnStar FMV system for another vehicle. In certain cases, reinstallation of your original factory mirror may not always be possible.
Warranty: The OnStar FMV comes with a 1 year warranty and will not void the manufacturer's warranty of your compatible vehicle.
Our Product Research Team
At Crutchfield, you'll get detailed, accurate information that's hard to find elsewhere. That's because we have our own in-house Product Research team. They verify what's in the box, check the owner's manual, and record dimensions, features and specs. We stay on top of new products and technologies to help people make informed choices.
Q & A
Customer Q&A
6 questions already asked