Why Choose Crutchfield?
Deep discounts on car installation gear
We offer vehicle-specific installation instructions, dash kits, wiring harnesses, and speaker accessories at deeply discounted prices with car stereo and speaker purchases. Available for most vehicles.
Learn more
Trusted since 1974
Our customers have trusted us with their business, and they've helped us win awards for our service.
Check out our most recent awards
Factory-authorized dealer
The manufacturer's warranty always applies.
See more details
Samsung UN60D7000
60" 1080p 3D LED-LCD HDTV with Wi-Fi®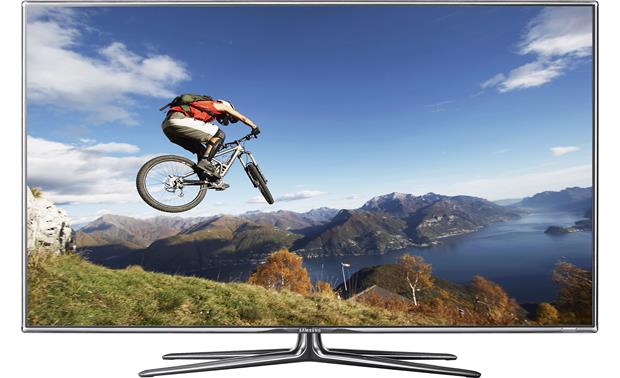 Samsung UN60D7000 - Front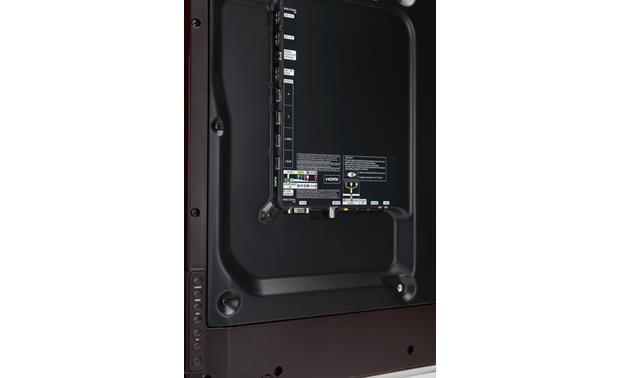 Samsung UN60D7000 - Back (AV inputs)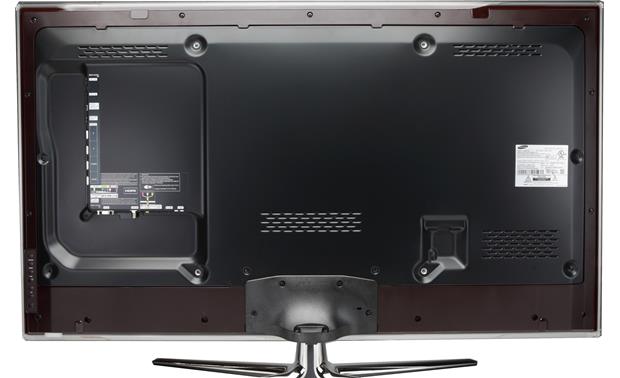 Samsung UN60D7000 - Back (full view)
Samsung D7000 Series 3D-ready Smart TV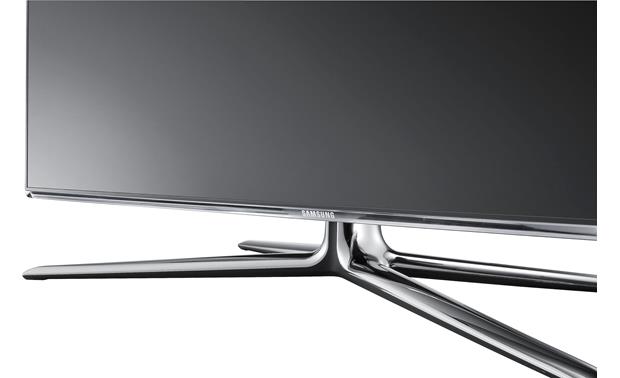 Samsung UN60D7000 - Bezel and stand detail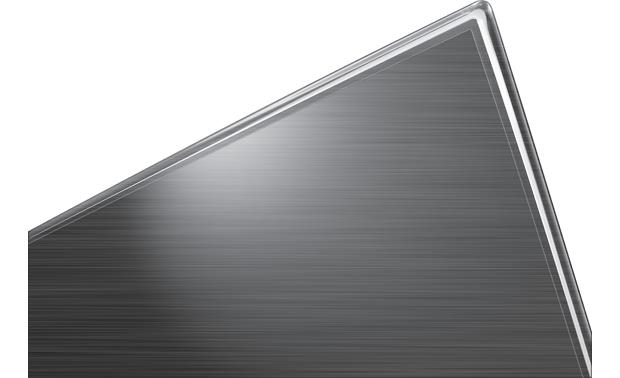 Samsung UN60D7000 - Bezel detail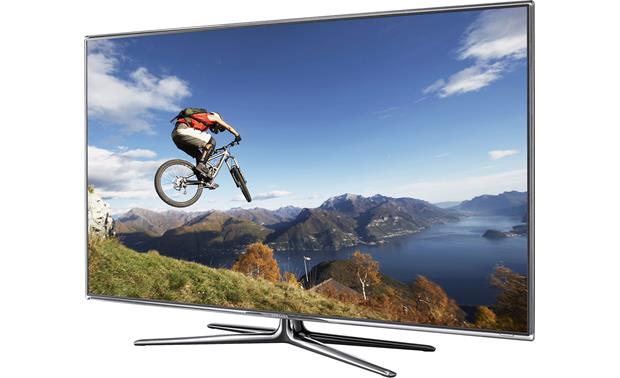 Samsung UN60D7000 - Facing left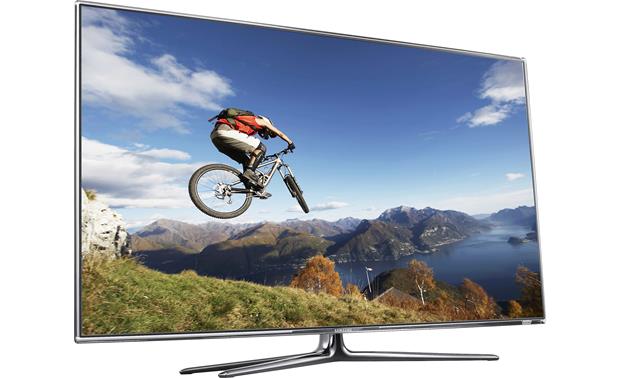 Samsung UN60D7000 - Facing right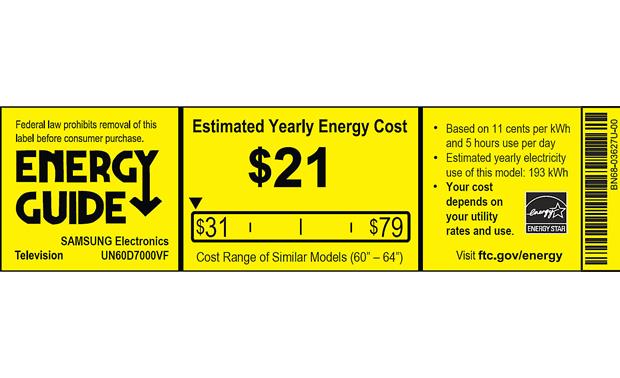 Samsung UN60D7000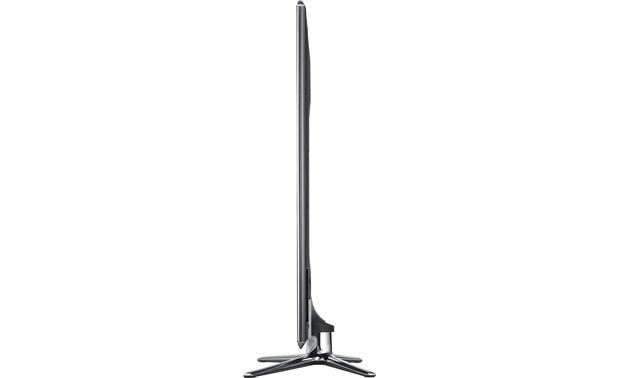 Samsung UN60D7000 - Side
Item # 30560D7000 | MFR # UN60D7000
This item is no longer available.
Overview
Our take on the Samsung UN60D7000by Crutchfield's Steve Kindig
Why this big screen looks even bigger
Samsung's elegant UN60D7000 grabs your eye before you even turn it on, with a super-thin bezel. And when you do power it up you'll see an incredibly detailed picture illuminated by Samsung's latest LED backlight technology. The LEDs brighten or dim in response to what's happening in each scene — picture contrast goes all the way from deep black to brilliant white. This model uses some of Samsung's most advanced motion processing technology, for fast-action scenes that look crisp and clear.
3D-ready, which means superb 2D picture quality, too


The added picture depth of 3D video certainly makes you feel more a part of the on-screen action, but 3D content is still scarce. So consider this: The UN60D7000 is ready to immerse you in stunning 3D images — you'll just need to pick up a pair or two of Samsung's shutter glasses. In the meantime you'll be watching one of the best TVs out there for your regular 2D video sources.
What can you watch in 3D? More than you may realize
The ultimate 3D viewing experience starts with video material that was filmed or created in 3D. You can choose from several 3D Blu-ray players, and a limited number of 3D Blu-ray movie titles. Also, ESPN® and DIRECTV® have launched dedicated 3D channels so that true 3D content is available to over 40 million satellite and cable TV viewers. The UN60D7000 can also upconvert regular 2D content, adding a 3D effect that many people enjoy.
Not just Internet-ready — this is truly a Smart TV
The UN60D7000 was designed from the ground up to give you more web access than previous Internet-ready TVs. Connect it to your broadband Internet connection to stream video (Netflix®, Hulu Plus™, YouTube®), and music (Pandora® Internet radio). This is one of Samsung's most advanced Smart TVs, featuring a built-in web browser for full Internet access. If you have a home network and a recent DLNA-compatible PC, you can stream music and video to this TV via a wired connection. Got a wireless network? This set's built-in Wi-Fi® lets you enjoy its web smarts without running a cable.
Learn about the ins and outs of HDMI connections at the Crutchfield Learning Center.
Shop our selection of HDMI cables.
Tip: For a list of over-the-air digital TV stations you can receive, as well as antenna recommendations for your location, enter your zip code in AntennaWeb's mapping tool.
Features:
60" screen (measured diagonally)
ultra-thin bezel design
tuner receives over-the-air HDTV broadcasts (antenna required)
QAM cable TV tuner receives unscrambled programs without a set-top box (cable service required)
displays 3D images when you wear Samsung's active shutter glasses with Bluetooth® (sold separately)
2D-to-3D conversion adds 3D-like depth to non-3D video sources
LED edge backlight with Micro Dimming for outstanding picture contrast with deep black levels
15,000,000:1 dynamic contrast ratio
Clear Motion Rate 720 blur reduction (240Hz refresh rate plus backlight scanning)
Internet-ready Smart TV — plays Netflix® video and more, built-in web browser (broadband service required; subscription required for Netflix service)
built-in Wi-Fi® to link to a wireless network
AllShare™ video and music streaming from a DLNA-compatible Windows® PC
1-tuner picture-in-picture
built-in stereo speakers (15 watts x 2)
illuminated remote control (voucher included for free QWERTY remote)
Anynet+ simplifies control of compatible Samsung components via the HDMI connection (HDMI-CEC)
meets ENERGY STAR® requirements
picture settings memory for each video input
Connections and Dimensions:
6 A/V inputs, including:

1 composite video
1 component video (selectable component/composite)
4 HDMI v1.4

PC input
RF input for antenna/cable signals
optical digital audio output
stereo minijack output for connecting a sound bar or home stereo system
Ethernet port for a high-speed connection to a home network
3 USB ports for connecting a camera or thumb drive
detachable swivel stand (stand "footprint" is 32-3/8"W x 14-1/8"D)
wall-mountable (bracket not included)
54-3/8"W x 31-1/2"H x 1-1/2"D (34-7/8"H x 14-1/8"D on stand)
weight: 59 lbs. with stand; 51.8 lbs. without stand
warranty: 1 year parts & labor — in-home service or pick-up for service
What's in the Box:
60" LED-LCD TV
5' AC power cord
Pedestal stand base
Guide stand
Wireless remote control (BN59-01134B)
4 "AAA" batteries
6" Component video adapter (with two minijack connectors on one end and female component video/stereo RCA jacks on other end)
6" A/V cable (with a male 3.5mm connector on one end and female composite video/stereo RCA jacks on other end)
Eight 4mm x 8mm machine screws
4 Plastic wall-mount holder-rings
Self-adhesive wire stand
Screen cleaning cloth
User Manual
Smart TV Guide
Remote Control Buttons
Stand assembly instructions
US Warranty Sheet
Canada Warranty Sheet
Important Safety Instructions
QWERTY Remote Control voucher
"STOP" note (attached to TV)
Energy Guide sticker
Featured Video:
Energy Guide:

View the Energy Guide
Details
Product Research
Video Features
Audio Features
PC/USB/Internet Functions
Convenience Features
Remote Control
Mounting Options
Video Features
Virtually Edgeless Picture: The Samsung LED 7000 Series LED-LCD TV features an incredibly slim bezel that creates a virtually edgeless picture. The Samsung LED 7000 Series TV is a mere 1.375" (including power cord) deep which makes mounting the television simple, using an optional bracket. If you choose not to mount the TV, the picture will rest above the included swivel stand, which can rotate to better suit your viewing angle. The Samsung LED 7000 television pushes the limits of design and performance to give you a truly immersive viewing experience.
LED Edge-Lighting: Samsung's LED Edge-Lighting technology allows for a high dynamic contrast ratio and ultra-sharp blacks by allowing multiple LEDs to turn on an off automatically based on the image. LED Edge-Lighting also provides more natural color representation and deep reds and greens, because Samsung uses white LEDs that produce 105% of the broadcast color gamut. The television's white LEDs are arranged along the left and right edges of the screen and a proprietary light guide is used to focus its luminance inwards towards the middle of the screen for a more uniform brightness. Overall, this LED Backlight system produces contrast with stronger blacks and whites, and greater subtlety of every gradation in between.
Micro Dimming: Micro Dimming Technology shows greater detailed contrast across the screen with richer, brighter colors, whiter whites and deeper blacks. The Samsung LED 7000 Series LED-LCD TV has a proprietary algorithm that adjusts brightness and contrast in select parts of the screen based on the image being displayed.
Ultra Clear Panel: With Samsung's Ultra Clear Panel, you can still get an amazing picture even with reflective light. Ultra Clear Panel absorbs most ambient light and virtually eliminates reflections so there are hardly any distractions. Ultra Clear Panel also helps make colors more vibrant with deeper blacks and enhanced contrast for crisper images and excellent shadow detail.
Clear Motion Rate 720: Clear Motion Rate (CMR) is Samsung's more comprehensive and accurate measure for how well the LED-LCD TV can display fast-moving images. Previously, motion clarity was expressed simply by the refresh rate, measured in Hz. CMR, however, takes into account all three factors that contribute to motion clarity: panel refresh rate, image processor speed and backlight technology. CMR is measured by determining the thinnest line a TV can display in a moving image. The thinner the line, the higher the CMR rating, and the clearer the picture you'll enjoy on the screen.
Panel Refresh Rate (Hz): Samsung's screen refresh rate (240Hz) significantly improves motion detail and resolution by sampling the image more frequently, leading to smoother, more fluid movement.
Image Processor (Auto Motion Plus): Samsung's proprietary Auto Motion Plus image processing technology is faster and more responsive than conventional image processors, as it interpolates intermediate frames to smooth out the image.
LED Backlight Technology (with Micro Dimming): Samsung's Micro Dimming Edge-Lighting Backlight technology regulates output precisely in sections of the screen and in synchronization with the screen refresh to lessen the time it is lit, reducing ghosting and motion blur.
Auto Motion Plus 240Hz:With Samsung's Auto Motion Plus 240Hz with Clear Motion Rate, you can enjoy smooth motion in every frame. Advanced TV panels and unique backlight technology combine with proprietary algorithms to significantly reduce image response time. The lower the response time, the higher the Clear Motion Rate (CMR). Samsung's industry leading Clear Motion Rates yields the most accurate image reproduction for the clearest moving images. Auto Motion Plus 240Hz can be set to Clear, Standard, Smooth, Custom, Demo, or Off.
LED Motion Plus: LED Motion Plus removes drag from fast scenes with a lot of movement to provide a clear picture.
Wide Color Enhancer Plus: Wide Color Enhancer Plus allows you to see picture color the way the director originally intended. Witness the entire RGB spectrum brought to life on your screen to bring you exceptionally vibrant, yet natural-looking images faithful to the director's original intent.
15,000,000:1 Dynamic Contrast Ratio: This LED TV has a 15,000,000:1 dynamic contrast ratio, giving you brilliant brightness and contrast for superior picture and detail from both PC and TV images.
HDTV Tuner: The TV has built-in over-the-air HDTV (ATSC) and Digital Cable (QAM) tuners, so you don't need a separate set-top box to receive and decode over-the-air HDTV/SDTV or unencrypted Digital Cable signals.
1080p Resolution: The LED-LCD television displays all inputs at a resolution of 1080p (1920 x 1080). The television's HDMI and component video inputs will accept 1080p (24/60Hz), 1080i, 720p, 480p and 480i video signals.
Video Inputs: The Samsung LED-LCD TV features HDMI, Component, and Composite video inputs.
HDMI (ver.1.4): The Samsung LED-LCD TV features four 1080p (24/60Hz) HDMI 1.4 inputs. The Samsung LED-LCD television's HDMI 2 input support the ARC function. The HDMI 1 input can also be used to connect a device with a DVI output (a DVI-to-HDMI adapter cable is necessary). If a DVI-equipped device is used, a separate audio cable will also be needed from the device to the "PC/DVI Audio In" 3.5mm stereo audio jack. In addition, any HDMI input can be used to connect a PC to this TV.
Component Video: The Samsung LED TV features a 3.5mm audio/video input with a 6" component video/stereo RCA adapter (1080p).
Composite Video: There is also a 3.5mm audio/video input with a 6" composite video/stereo RCA adapter (480i).
Full HD 3D (via HDMI 1.4): The Samsung LED-LCD TV offers Full HD (1080p) 3D capability. Samsung 3D TV utilizes Bluetooth-enabled active shutter glasses (SSG-3100/3300/3700, sold separately) for a full 1080p 3D viewing experience - when coupled with a 3D source, such as a 3D-ready Blu-ray player or an HD 3D broadcast from satellite or cable providers (connected via HDMI 1.4). The Samsung LED-LCD TV automatically adjusts the overall picture to provide an optimal 3D effect. The Samsung 3D TV also offers a unique feature that allows you to intensify your 2D viewing experience by up-converting it to virtual 3D. In addition, you can adjust the overall 3D perspective (+/-5) and overall 3D image depth (1-10). Samsung 3D TV supports Full HD 3D for 1920 x 2205p (24Hz) or 1280 x 1470p (60Hz) video signals; and virtual 3D for 1920 x 1080p (24/30/60Hz), 1920 x 1080i (60Hz), or 1280 x 720p (60hz) video signals. The Samsung LED-LCD TV offers various 3D modes to match your 3D viewing needs.
2D-3D: Changes a 2D image to 3D; you can adjust the focus and depth of the image to maximize 3D experience.
Side-by-Side: Displays two images next to each other. Available when the resolution is 720p, 1080i or 1080p.
Top & Bottom: Displays one image above another. Available when the resolution is 720p, 1080i or 1080p.
Line-by-Line: Displays the images for the left and right eye alternatively in rows.
Vertical Stripe: Displays the images for the left and right eye alternatively in columns.
Checker Board: Displays the images for the left and right eye alternatively in pixels.
Frame Sequential: Displays the images for the left and right eye alternatively in frames.
3D-2D: Displays the image for the left eye only.
Off: Turns the 3D function off.
Note: 2010 Samsung IR 3D glasses and3D glasses from other manufacturers are not compatible. 3D Mode is automatically disabled when accessing Media Play, Samsung Apps, or Smart TV. PIP, Auto Program, and some Picture Adjustment functions will also be disabled in 3D mode.
Screen Sizes: You can choose one of the following screen sizes.
16:9: Sets the picture to 16:9 wide mode.
Zoom 1: Vertically enlarges the size of the picture and allows you to move the enlarged picture using the arrows on the remote.
Zoom 2: Vertically enlarges the size of the picture more than Zoom 1 and allows you to move the enlarged picture using the arrows on the remote.
Wide Fit: Proportionally enlarges the picture to fit the entire screen without changing the aspect ratio.
4:3: Sets the picture to 4:3 normal mode with pillars on the left and right of the screen.
Screen Fit: See the full image with no resizing when HDMI (720p/1080i/180p) or Component (1080i/1080p) signals are inputted
Note: Screen Size settings can be stored for each external device you have connected to an input of the TV.
Picture Control: You can make the following adjustments for an optimum picture.
Picture Modes: Picture Modes apply preset adjustments to the picture.

Standard: suitable for a normal environment
Natural: suitable for reducing eye strain
Dynamic: suitable for a bright room
Movie: suitable for watching movies and games
Entertain: suitable for watching movies and game

Manual Picture Settings: The TV has several options for manually adjusting the picture quality.

Backlight: adjusts the brightness of the LED backlight
Contrast: adjusts the contrast level of the picture
Brightness: adjusts the brightness level of the picture
Sharpness: adjusts the edge definition of the picture
Color: adjusts the color saturation of the picture
Tint (G/R): adjusts the color tint of the picture

Advanced Picture Settings: The TV also offers more advanced picture adjustments for fine tuning.

Black Tone: adjusts the black level on the screen to adjust the screen depth
Dynamic Contrast: adjusts the screen contrast so that the optimal contrast is provided
Shadow Detail: increase the brightness of dark images
Gamma: adjusts the primary color (red, green, blue) intensity
Expert Pattern: use this function to calibrate the picture
RGB Only Mode: displays the Red, Green, and Blue color for making find adjustments to the hue and saturation
Color Space: adjusts the range of colors available to create the image (Auto/Native)
Color Tone: adjusts the overall color tone of the televisions using one of four presets: Cool, Normal, Warm 1, Warm 2
Flesh Tone: emphasize the pink flesh tone in a picture
White Balance: adjusts the color temperature for more natural picture colors
10p White Balance: controls the white balance in 10 point intervals by adjusting the red, green, and blue brightness
Edge Enhancement: emphasizes object boundaries in the picture
xvYCC: increases picture detail and enlarges the color space when you are watching Blu-ray/DVD movies
Note: You can adjust and store Picture Settings for each external device connected to the TV.
HDMI Black Level: You can select the black level on the screen to adjust the screen depth when you have a component connected via HDMI to the television. You can select either Normal or Low.
Digital Noise Filter: If the broadcast signal received by your TV is weak, you can activate the Digital Noise Reduction feature to help reduce any static and ghosting that may appear on the screen. You can select Low, Medium, High, Auto, or Off.
MPEG Noise Filter: This filter reduces MPEG noise of the picture. You can set the MPEG Noise Filter to Low, Medium, High, Auto, or Off.
Film Mode: The TV can be set to automatically sense and process film signals from all sources and adjust the picture from optimum quality. Film mode is supported in TV, AV, Component (480i/1080i), and HDMI (480i/1080i).
Game Mode: When connecting the television to a game console, you can enjoy a more realistic gaming experience when selecting Game Mode.
BD Wise: BD Wise is Samsung's latest inter-connectivity feature. When you connect Samsung products with BD-Wise to each other via HDMI, the optimum resolution will be set automatically.
PIP (Picture-in-Picture): You can watch the TV's tuner and one external video source simultaneously. The TV channel will be displayed in a sub-screen which can be moved to each corner of the television's screen. You also view the two images side-by-side.
| | |
| --- | --- |
| Main Picture | Sub Picture |
| External Input: Component, HDMI, PC | TV: Antenna input |
Note: PIP does not function in the same mode.
Audio Features
ARC (Audio Return Channel): The Audio Return Channel in HDMI 1.4 enables a TV, via a single HDMI cable, to send audio data "upstream" to an A/V receiver; increasing user flexibility and eliminating the need for any separate S/PDIF audio connection. This feature allows audio to be sent from the television to your A/V receiver through the same HDMI cable already being used to send audio/video to the television. This eliminates the need for extra cables connected to the TV. ARC allows audio from the TV tuner, Network connection, inserted USB device, HDMI inputs, or any analog connected device to be heard through your ARC compatible AV receiver via the television's HDMI ARC input. The audio from the TV's tuner, network connection can passed as Dolby Digital or 2ch PCM. HDMI, USB, and analog connected devices will be output as 2ch PCM only.
Note: Both the television and the receiver must support ARC for this function to work properly. When connecting an A/V receiver that is compatible with Audio Return Channel (ARC), connect it to the TV's HDMI 2 input. If connecting a system that is incompatible Audio Return Channel (ARC), an additional audio connection via Digital Audio Out (Optical) is necessary.
Auto Volume: Auto Volume automatically adjusts the volume of the desired channel, lowering the sound output when the modulation signal is high or raising the sound output when the modulation signal is low. This reduces the difference in volume when changing channels. The Auto Volume feature can be set to Normal, Night or Off.
Sound Modes: You can choose from the following Preset Sound Modes:
Standard: Select the normal sound mode.
Music: Emphasizes music over voices.
Movie: Provides the best sound for movies.
Clear Voice: Emphasizes voices over other sounds.
Amplify: Amplify mode is for people who have difficulty hearing.
Equalizer: You can manually adjusts the TV's built-in 5-band EQ (100 Hz, 300 Hz, 1 kHz, 3 kHz, and 10 kHz) for a more customized sound.
3D Audio: 3D audio technology provides an immersive sound effect corresponding to the 3D (three-dimensional) video effect through audio depth control. This feature is only available when you are watching 3D images.
SRS TruSurround HD: SRS TruSurround HD is a patented SRS technology that solves the problem of playing 5.1 multichannel content over two speakers. TruSurround delivers a compelling, virtual surround sound experience through any two-speaker playback system, including the internal television speakers. It is fully compatible with all multichannel formats.
SRS TruDialog: This function allows you to increase the intensity of a voice over background music or sound effects so that dialogue can be heard more clearly.
Audio Delay: The Audio Delay function corrects audio/video mismatch, when watching TV or video, and listening to a digital audio output using an external device such as an AV receiver. You can adjust the audio delay from 0ms to 250 ms.
Audio Outputs: The Samsung LED-LCD television provides an analog and digital audio output.
Digital Audio: The optical digital output terminal will output Dolby Digital (when available) or 2 channel PCM. The digital optical output terminal only sends an audio signal in Dolby Digital when receiving Dolby Digital surround sound from a digital broadcast channel through the tuner on the LED-LCD TV, or Dolby Digital surround sound from a Samsung Smart TV app, via the television's network connection. The optical digital audio output will only output in 2ch stereo from sources connected to the TV via HDMI, RCA, or USB.
Analog Audio: The television features a 3.5mm (minijack) audio output for connecting the television to an analog 2-channel receiver. You will need a minijack-to-RCA adapter (119MCON2M, sold separately) to make a stereo RCA connection between the television and your AV receiver. The TV's analog audio output terminals will output 2ch audio from any of the television's source inputs.
PC/USB/Internet Functions
PC-Capable: This unit has a 15-pin D-Sub (RGB) input that allows you to use it as a high-resolution computer monitor. This input consists of a stereo mini-jack and an analog RGB (D-Sub 15-pin) jack. This jack allows you to connect a personal computer with a D-Sub 15-pin output. When using the RGB (D-Sub 15-pin) jack, you must use the PC Audio 3.5mm input for your audio connection. The HDMI 1 input can also be connected to a computer. The TV can be set to automatically adjust to the video signals received, or you can use the setup menu to adjust the screen quality and position.
Note: The Samsung LED-LCD TV provides an optimal PC resolution of 1920 x 1080p (60Hz).
3 USB Ports: The LED-LCD TV features three USB type-A ports. The USB ports can be used for software/firmware updates and playing music/picture/video files stored on a USB Mass Storage Class Device (MSC).
ConnectShare: ConnectShare enables you to view photo and movie files, as well as listen to audio files saved on a USB Mass Storage Class device (MTP: Media Transfer Protocol is not supported) using the television's USB (type-A) ports. Files must be formatted in FAT16/32 or NTFS. The TV can recognize up to 1,000 files in each folder.
Video Playback: The TV supports the following Video formats (MPEG 1/2/4, DivX 3.11/4.x/5.1/6.0, XviD, H.264 BP/MP/HP, and WMV-9) up to a maximum resolution of 1920 x 1080. Movie files are displayed in a folder and title list in either date or alphabetical order. The TV offers Play, Pause, Search, and Resume playback functions for compatible video files stored on a USB mass storage device.
Still Image Playback: The TV supports JPEG still image files with a maximum resolution up to 15360 x 8640. JPEG still image files can be viewed as a slide show with background music or as a thumbnail view (up to 15 images). Still images can also viewed full-screen and zoomed or rotated.
Audio Playback: The TV supports MP3 audio files with a frequency rate of 32/44.1/48 kHz. MP3 music files are displayed in a folder and track list, and can be sorted by Artist, Album, or Genre. Music files can be repeated or shuffled in a selected folder.
Network Connection (wired/wireless): You can set up the Samsung LED-LCD TV so that it can access the Internet and Samsung Apps through your local area network (LAN) using a wired (RJ-45 Ethernet) or wireless connection (built-in WiFi). You will also be able to play your pictures, music, and videos saved on your PC through the television using either connection. You can attach the TV to your network via a hardwired Ethernet (RJ-45) connection or a wireless connection (via built-in WiFi). You can setup a wired network connection automatically or manually. You can setup the wireless network connection using these four methods - PBC (WPS), Auto Network Search, Ad-Hoc, or Manually.
Note: The Samsung TV's built-in WiFi supports IEEE 802.11A/B/G/N and WEP/TKIP/TKIP-AES (except for 802.11N). When playing video over a IEEE 802.1B/G connection, the video may not pay smoothly.
DLNA Certified: The television's DLNA Certification allows you to watch videos (MPEG/DivX), photos (JPEG), and listen to music (MP3) saved on your Windows 7 PC (or other DLNA Certified media server) through the TV via its Ethernet (LAN) port or built-in WiFi (wireless) connection. This eliminates the need to copy your photo, video, and music files to a separate USB storage device.
Note: Windows PCs with XP and Vista installed require Samsung's PC Share Manager software, which can be downloaded for free atwww.samsung.com. Not compatible with older Windows OS versions and Mac.
Samsung Apps: Samsung Apps is an online store where you can download select online applications to the Samsung LED-LCD TV. You can enjoy a variety of content from various downloaded applications - such as videos, music, photos, games, and news. Samsung Apps has a growing collection of pay and free-of-charge online applications, specifically built for Samsung TV, that connects you to some of your favorite online content - such as movies from Netflix or Blockbuster, TV shows from Hulu Plus, videos from YouTube, Next Level sports information from ESPN, music from Pandora, and social updates from Facebook or Twitter. Once connected to your home network, you can visit the online Samsung Apps store from the TV's Smart Hub menu and download free Apps or purchase advanced applications. The following App categories are available.
What's New: Displays newly registered applications.
Video: Displays apps that provide video media - such as movies, TV shows, and short length videos. You can access Netflix, HuluPlus, Vudu, Blockbuster, YouTube, etc..
Game: Displays various game apps - such as Monopoly, Sudoku, and Chess.
Sports: Displays apps that provide sports content - such as game results, images, and highlights. You can access ESPN, Associated Press, and USA Today.
Lifestyle: Includes apps that provide lifestyle media services - such as music, personal photo management tools, and social networking - like Facebook and Twitter.
Information: Includes apps that provide information content - such as news, financial information, stock quotes, and weather.
Other: Includes other miscellaneous apps.
My Account: Displays the application list and your cyber cash balance.
Help: For questions about Samsung Apps.
Note: Visithttp://www.samsung.com/us/appstore/samsungappscompatibilityguide for a complete list of compatible Samsung Apps.
Yahoo Widgets: The TV's built-in Yahoo! Widget Engine lets you monitor stocks, share photos with friends & family, stay up to date with the news, and track the weather. You can add additional widgets to the TV through the Yahoo! Widget Gallery. You can view available TV widgets in the following categories - Featured, Latest, All Widgets, or Categories.
Social TV: Using Samsung's Social TV App (free download), you can share your TV viewing experience with your friends via social networking services - such as Facebook, Twitter, or Google Talk. You can continue to watch your TV show or movie, while commenting on Facebook, Twitter, or Google Talk.
Skype Compatible: Enjoy widescreen Skype video calls from the comfort of your living room with Samsungs Free Skype App and the LED 7000 Series LED-LCD TV. With Skype on the Samsung LED-LCD TV, you can make free Skype-to-Skype voice and video calls to friends and family, wherever they are in the world. Simply plug in a Samsung TV camera (sold separately), choose someone to call, and you're ready to talk face-to-face in HD (high-definition).
Web Browser: Using the Web Browser function, you can surf the Internet on your TV, in much of the same way as on a PC. You can search by URL address or keywords. The television will archive your web browser history by Date, Name, or Frequency. You can also save "Favorite" web pages and create a "Home" page.
AllShare: AllShare connects the Samsung LED TV and compatible Samsung mobile phones/devices through your network connection. On the TV, you can view call arrivals, SMS messages and schedules set on your mobile phone. In addition, you can play media contents, including photos, videos, and music saved on your mobile phone or other devices (such as your PC) by controlling them on the TV via your network connection. Additionally, you can use the TV for browsing web pages in your mobile phone.
Note: Please visit Samsung.com for compatible devices.
Software Upgrade: The LED-LCD television lets you download future software/firmware upgrades via USB or Internet (Ethernet/WiFi) connection.
Convenience Features
Smart TV: Samsung Smart TV allows you to easily search for movies, TV shows, explore Samsung Apps, chat with friends, and find many other types of new interactive TV content from its Smart Hub menu. The Smart Hub service downloads and processes data via the Internet so that you can enjoy Internet Content on the TV screen. The Smart Hub menu also gives you access to the television's off-air tuner, external inputs, and network connected media devices. and a recommendation engine which suggests movies you might like from your Video-On-Demand services. Smart TV's Smart Hub menu consists of the following:
TV Screen: You can view the current input source screen while viewing the Smart Hub Menu.
Samsung Apps: You can download various pay or free-of-charge application services.
My Applications: Displays your personal gallery of applications and other media folders where you can add, manage, customize, and delete content. Here you have access to your Samsung Apps, your favorite off-air channels, the TV's external inputs, and your music/video/photo files stored on your connected PC.
Your Videos: You can search Samsung Apps' entire video library by category (New Release, Genre, Rating, etc...). Once you find a movie you want, the Smart Hub menu will display a movie summary and indicate which Samsun App has that particular movie available for download. The Smart Hub menu will also suggest movies based on your previous selections.
Recommended: The Samsung Smart Hub menu features a recommendation engine which suggests Samsung Apps you might like from the online Samsung App Store.
Search All: The Samsung Smart Hub menu includes a Search All feature, so you can enter a keyword and search for a variety audio/video content and online Samsung applications.
Note: Smart Hub requires an Internet connection with a speed of 1.5mbps or greater. You must setup a user name and password. Some application services may be provided in English only and the content available may vary, depending on your area.
Input Source Names: You can assign a pre-programmed name to each of the inputs. When input naming is completed, you will no longer have to remember which component is connected to each input when selecting a source to watch. Source names include VCR, DVD, Cable STB, Satellite STB, PVR STB, AV Receiver, Game, Camcorder, PC, TV, DVI PC, DVI Device, IPTV, Blu-Ray, HD-DVD, and Digital Media Adapter.
Close Captions (CC): The Samsung LED-LCD TV provides Analog Closed Captions and Digital Closed Captions. The Digital CC offers customizable text, font, and size.
Note: The Closed Captions feature does work in Component, HDMI, or PC modes.
Program Rating Lock: The Program Rating Lock feature automatically locks out programs that are deemed inappropriate for children. You can block TV program based on their ratings and Movies based on their MPAA rating, so you have more control over what your children watch. The Program Rating Lock function is protected by a 4-digit PIN.
Note: Program Rating Lock is not available in HDMI, Component, or PC mode.
ENERGY STAR Compliant with ECO Settings: The Samsung LED-LCD TV is ENERGY STAR compliant and provides ECO settings to reduce the TV's power consumption and cut-down on energy costs.
Eco Sensor: Samsung's unique Eco light sensor measures the intensity of the room's light and automatically calibrates the brightness of the image on the screen. In a sun-filled environment, the screen gets brighter and in dim surroundings, the intensity is reduced. This feature optimizes the viewing experience while also saving you a little energy.
Motion Lighting: Motion Lighting reduces power consumption by reducing screen brightness when the picture on the screen is in motion.
Energy Saver: This feature adjust the brightness of the TV in order to reduce power consumption. When watching TV at night, set the Energy Saver feature to High to reduce eye fatigue as well as power consumption. You can set this feature to High, Medium, Low, or Picture Off (sound remains on).
No Signal Standby: The TV will automatically switch to standby mode, if no picture is being received for a predetermined set amount of time (15, 30, or 60 minutes).
Auto Power Off: The TV will be automatically turn off after 3 hours of being left idle to prevent overheating.
On/Off Timer: The three On/Off timers allow you to program the television to turn itself on and off by selecting a specific on time and a specific off time. An On/off timer can be set to repeat only once, everyday, Mon-Fri, Mon-Sat, or Sat-Sun. You can also choose the On Timer's content (TV, USB, or Antenna) and volume. The on and off timers work independently of one another.
Sleep Timer: The sleep timer switches the television off after a specified amount of time. The sleep timer can be set to 30, 60, 90, 120, 150, or 180 minutes.
Auto Protection Time: If the screen remains idle with a still image for a certain period of time (2, 4, 8, 10 hours) defined by the user, the TV's built-in screen saver is activated to prevent the formation of host images on the screen.
Self Diagnosis: The Samsung LED-LCD TV provides a Self Diagnosis menu which allows you to check the television for picture and sound problems.
E-Manual: The television only comes with a brief User Manual. A complete instruction manual is built-in into the TV and can be viewed on-screen. Press the "E-Manual" button on the remote control to access complete instruction manual.
Remote Control
Illuminated Remote: The supplied remote control is designed to only operate the Samsung LED-LCD television and Anynet+ connected components. You can use the remote control up to a distance of about 23 feet from TV with a direct line of sight. The remote's buttons are backlit and will light up with a press of a button.
Note: This remote control has Braille points on the Power, Channel, and Volume buttons for the visually impaired.
Anynet+: Take all your remotes and condense them into one simplified solution. With Samsung's Anynet+ you'll enjoy one-touch control for all your HDMI-connected compatible devices like your Samsung TV, Blu-ray Disc player, AV Receiver and Home Theater. Anynet+ is a function that enables you to control all connected Samsung devices that support Anynet+ with the Samsung television's remote control. The Anynet+ system can be used only with Samsung devices that support the Anynet+ features. The Anynet+ feature must be turned on in the menu to function.
Note: Anynet+ supports up to 12 A/V devices in total. You can only connect up to 3 devices of the same type.
Optional QWERTY Remote (free voucher inside box): The optional Samsung Qwerty Remote (not included) puts functionality in your hands like never before. One side of the remote has standard remote functionality and the other side has a qwerty keyboard that makes utilizing Samsung Smart TV features very easy. When you are ready to search, type or explore, you flip the remote to the keyboard side and you can enter in text in a quick & familiar way. On the qwerty keyboard side of the remote is a screen so you can see what you are typing without having to look at the TV.
Note: There is a mail-in/on-line voucher included for a free QEWERTY Remote Control. Allow 10-12 weeks for delivery of the free remote.
Mounting Options
Pedestal Stand: The TV is shipped with the pedestal stand unattached. The pedestal stand attaches to the television using the supplied hardware. The pedestal stand allows the TV to swivel left to right +/- 20-degrees. The television weighs 59.0 lbs with the stand.
Wall Mounting: The TV has four threaded inserts on the back for use with an optional wall-mount bracket. The spacing of the mounting holes is VESA 400 (400mm horizontal x 400mm vertical) in accordance with the industry standards set by the Video Electronics Standards Association. The threaded inserts require M8 (8mm) machine screws (not supplied). The four supplied plastic ring-holders should be used when installing an optional wall-mount bracket. The television weighs 51.8 lbs without the stand.
Note: When mounting the TV on the stand or a wall (with optional bracket) leave 4" of clearance on each side of the television and 4" above/below the television for adequate ventilation.
Detachable AC Power Cord: The Samsung LED-LCD TV comes with a 5' detachable AC power cord. The power cord is fitted with a right-angle AC plug that sits 0.9375" from the wall.
Our Product Research Team
At Crutchfield, you'll get detailed, accurate information that's hard to find elsewhere. That's because we have our own in-house Product Research team. They verify what's in the box, check the owner's manual, and record dimensions, features and specs. We stay on top of new products and technologies to help people make informed choices.