Why Choose Crutchfield?
Deep discounts on car installation gear
We offer vehicle-specific installation instructions, dash kits, wiring harnesses, and speaker accessories at deeply discounted prices with car stereo and speaker purchases. Available for most vehicles.
Learn more
Trusted since 1974
Our customers have trusted us with their business, and they've helped us win awards for our service.
Check out our most recent awards
Factory-authorized dealer
The manufacturer's warranty always applies.
See more details
Sigma Photo DP2 Merrill
46-megapixel compact digital camera with 30mm lens
Item # 366C78900 | MFR # C78900
This item is no longer available.
Overview
Our take on the Sigma Photo DP2 Merrill by Crutchfield's David Brown
Triple your resolution for outstanding color and detail
It takes a special sensor to elevate a compact camera to SLR-class photography. The Sigma DP2 Merrill has just such a sensor. This unique camera's namesake, Dick Merrill, co-developed the Foveon X3® Direct Image sensor used by the DP2 Merrill to capture superior amounts of color and detail. Typical sensors can only capture one primary color (red, green, or blue) at each pixel site. So Merrill developed the X3 with three stacked receptors to capture all three primary colors at each pixel. This effectively triples the camera's 15.4-megapixel resolution to what Sigma calls 46-megapixel resolution. The results are incredibly rich and vibrant colors, remarkable detail, and a sense of depth few cameras in any class can convey.
High-performance lens
Sigma took care in pairing a well-designed lens with its outstanding sensor. The fixed 45mm-equivalent lens is made with eight elements in six groups and features a nine-blade diaphragm with an f/2.8 aperture value. Sigma used its high-quality "F" Low Dispersion (FLD) glass for excellent light transmission to take full advantage of the sensor's ability to resolve subtle color detail. And the Super Multi-Layer lens coating minimizes reflections and flare. The combination of lens and sensor makes the DP2 Merrill ideal for shooting outdoor scenes, whether you're taking dramatic shots of gorgeous landscapes or close-range shots of a beautiful flower.
Manual controls and video shooting
In addition to these unique features, the DP2 Merrill features a manual focus ring as well as contrast-detection auto focus. Its manual and priority exposure modes provide plenty of options to play with this camera's unique approach to light and color capture. You can also shoot video and record voice memos, for a little extra versatility from this impressive camera. And because of its compact design, you can easily bring the DP2 along with your DSLR gear, though it could very well become your go-to camera whenever you're trying to capture the beauty and color of the outdoors.
Highlights:
46-megapixel effective recording (15.4MP x 3 layers)
APS-C size Foveon X3® sensor (23.5 X 15.7 mm) for incredibly vibrant colors, rich detail, and a dramatic sense of depth
fixed 30mm f/2.8 lens (35mm equivalent focal length: 45mm)

minimum focus distance: 28 cm

3" high-resolution LCD screen (920,000 dot resolution)
"F" Low Dispersion (FLD) glass for excellent light transmission
Super Multi-Layer lens coating reduces flare and ghosting
manual focus ring
9-point contrast detection auto focus
program auto, shutter-priority, aperture-priority, and manual exposure modes
auto exposure bracketing (3 frames)
8 white balance modes (Auto, Daylight, Shade, Overcast, Incandescent, Fluorescent, Flash, Custom)
7 color modes (Standard, Vivid, Neutral, Portrait, Landscape, B&W, Sepia)
movie mode records VGA video
hot shoe for optional Sigma flashes and viewfinders
warranty: 1 year
File Formats and Storage:
image storage modes: JPEG, RAW, and RAW+JPEG
top JPEG/RAW resolution (pixels): 4,704 x 3,136 (3:2)
VGA movie files up to 640 x 480 resolution at up to 30 frames per second
Connections and Dimensions:
high-speed USB interface
5-1/16"W x 2-13/16"H x 2-5/16"D
weight (without battery): 12.5 oz.
Supplied Accessories:
2 rechargeable lithium ion batteries and charger
lens cap
neck strap
USB and A/V cables
What's in the Box:
Digital camera (black)
LCF-49II 49mm Front lens cap (installed)
Hot shoe cover (installed)
Two BP-41 Lithium-Ion rechargeable batteries (3.6V 1250mAh 4.5Wh)
BC-41 Battery charger (DC output: 4.2V 0.8A)
5' AV cable (proprietary connector on one end and composite video and mono audio RCA plugs on the other end)
5' USB cable (Type A USB on one end and proprietary connector on other end)
Neck strap
User's Manual
Sigma's Americas Limited Warranty
Warranty Sticker
Notice of Function Change
Sigma Photo Pro
Correction Notice
Details
Product Research
Features
Play, Edit, and Print Functions
Battery Information
SIGMA Photo Pro
Features
Foveon X3 Direct Image Sensor: The Sigma DP2 Merrill is a compact digital camera, equipped with the Foveon X3 Direct Image Sensor (CMOS). This technology was originally developed by Dick Merrill, a talented photographer and brilliant engineer.
LCD Monitor: The DP2 Merrill has a 3" TFT color LCD monitor with 920,000 pixels. You can choose from 17 languages on the monitor, including English, Spanish, French, German, Italian, and Russian. The camera does not have a separate viewfinder.
Recording Media: You can record still images and movies on SD, SDHC, and SDXC cards. Multi Media Cards (MMC) can also be used, but not recommended for recording movies or continuous shooting.
File Formats: The DP2 Merrill records still images and movies in the following file formats:
JPEG: You can record JPEG images in High (4704 x 3136), Medium (3264 x 2176), and Low (2336 x 1568) sizes in 3:2 aspect ratio. JPEG images can be stored at three compression ratios: Fine, Normal, and Basic.
RAW: The RAW file format records the image data as captured by the camera image sensor without further processing. The images show almost no deterioration in image quality, and are a higher quality than JPEG images. To view RAW images on your computer, you must first process the images with Sigma Photo Pro downloadable software. RAW images can be recorded in the same three resolution sizes as JPEG images.
RAW + JPEG: At this setting, one RAW image and one JPEG (Fine) image are recorded simultaneously. You can choose from High, Medium, or Low resolution.
Movies: Movies can be recorded in Standard Definition with monaural sound in AVI format. Movies are recorded at VGA 640 x 480 at 30 fps. The maximum recording data size for one movie is 2 GB. The recording will be terminated automatically when the recording data size exceeds 2 GB.
Lens: The DP2 Merrill is equipped with a 30mm fixed focal length lens. The 35mm equivalent is 45mm. The F2.8 - F16 lens has a shooting range of 11" to infinity in normal mode, and 39.4" in Limit mode.
Drive Modes: The Sigma DP2 Merrill features the following Drive modes:
Single Capture: The camera captures a single image each time the shutter button is fully pressed and released.
Continuous Shooting Mode: You can use this mode to shoot successive frames while the shutter button is fully pressed. The maximum number of frames and speed depends upon the image size: High (7 frames @ 4 fps), Medium and Low (14 frames @ 5 fps).
10 second Self-Timer: The 10 second self-timer can be used to shoot a group photo that includes the photographer. The camera will activate approximately 10 seconds after the shutter button is pressed to allow the photographer time to get into the shot.
2 second Self Timer: The 2-second self timer can be used to avoid camera shake. The camera takes the shot 2 seconds after the shutter button is pressed.
Interval Timer: The camera can be set to take photos at a set interval. The interval can be set from 15 seconds to 60 minutes, and the number of exposures can be set from 2 to 99 times.
Unlimited Shooting: While holding down the shutter button, you can continue to shoot until the card is full. The image size is set to 1632 x 1088 and the image quality is JPEG Fine. The maximum shooting speed will be approximately 1.5 frames per second.
Exposure Modes: Using the Mode Button on the top of the camera, and the mode selection indicator on the bottom of the LCD monitor, you can select from numerous Exposure Modes:
Movies: Movies are recorded in AVI format with an image size of 640 x 480 (VGA) with monaural audio and a frame rate of 30 fps. You can record approximately 10 minutes of video for each 1 GB of available memory. Maximum file size is 2 GB per movie.
Manual (M): The aperture and the shutter speed are manually set. The aperture value (F-number) and shutter speed are displayed at the bottom of the LCD screen, along with the exposure meter. You can adjust the aperture and shutter speed until the exposure meter indicates +/-0.0 for the correct exposure. The exposure meter can display an exposure error of up to +/-3 stops from the correct exposure in 1/3 steps.
Shutter Speed Priority (S): When you set the shutter speed, the camera sets the aperture value according to shooting conditions. The shutter speed can be set between 1/2000 and 30 seconds.
Aperture Priority AE (A): After you set the aperture, the camera will determine the appropriate shutter speed according to shooting conditions. The aperture can be set between F2.8 and F16.
Program AE (P): The camera automatically sets an appropriate combination of shutter speed and aperture values. You can change the combination (Program Shift) by turning the top-mounted command dial. In one direction, the shutter speed increases as the aperture value (F-number) gets lower. In the other direction, the shutter speed decreases as the aperture value gets higher.
Custom Modes (C1/C2/C3): You can register commonly used shooting modes and settings to your preference. You can store the settings for Exposure Mode (M, S, A, P), the focus frame, exposure compensation, and all items in the Capture Settings menu. Up to three patterns can be stored (C1, C2, and C3).
Exposure Compensation: When shooting against a bright or dark background, you may need to correct the exposure so that the subject is correctly lit. You can adjust the exposure from -3 to +3 in 1/3-stop increments.
Auto Bracketing: The Auto Bracketing function lets you take a sequence of three photos at different exposure levels: Appropriate Exposure, Over Exposure, and Under Exposure. You can set the bracketing amount in 1/3-stop increments up to +/-3. Auto Bracketing can be used in the P, A, S, and M modes, and in Single, Continuous, 2 second and 10 second self-timer, and Infinite Shooting Drive Modes. The bracketing order can also be changed.
Metering Modes: You can select from the following metering modes:
Evaluative: The screen is divided into 256 areas and the brightness of the scene is determined by independently measuring each area and analyzing the correct exposure for the main subject under any lighting situation.
Center-Weighted Averaging: The camera will measure the average brightness of the entire scene with additional emphasis on the center area.
Spot: The camera meters the area within the center focusing point on the LCD monitor.
ISO Settings: The Sigma DP2 Merrill features Auto and Manual ISO sensitivity. The higher the ISO, the greater it reduces the effects of camera shake and sharpens subjects in low-light situations. ISO speed settings can be adjusted in 1/3 EV or 1 EV increments. The 1/3 EV and 1 EV (underlined) settings include: 100, 125, 160, 200, 250, 320, 400, 500, 640, 800, 1000, 1250, 1600, 2000, 2500, 3200, 4000, 5000, 6400, or Auto.
External Flash: The camera does not have a built-in flash. The top-mounted hot shoe will accommodate an external flash. With an external flash attached, you can set the flash mode to: Normal, Redeye, Slow Sync, and Redeye + Slow. You can also set Flash Exposure Compensation from +3.0 to -3.0 stops in 1/3-stop increments.
White Balance: You can choose from the following white balance settings: Auto, Daylight, Shade, Overcast, Incandescent, Fluorescent, Flash, and Custom.
Color Mode: You can select the desired Color Mode, depending on shooting conditions: Standard, Vivid, FOV Classic Blue, Neutral, Portrait, Landscape, B/W, and Sepia.
Play, Edit, and Print Functions
Sound Memo: The DP2 Merrill allows you to record a sound memo of up to 30 seconds and attach it to a stored image.
Quick Preview: After an image is recorded, it will appear in the LCD monitor for a preset number of seconds for reviewing. You can set the Quick Preview duration to 2 seconds (ECO), 5 seconds, 10 seconds, or Off (no preview image).
Contact Sheet: This feature allows you to view nine images at once on the LCD monitor so that you can search for an image quickly.
Image Magnification: When viewing a single still picture, you can magnify the image up to approximately 10x. The magnification changes as you turn the Command Dial as: x1.25, x1.6, x2.0, x2.5, x3.15, x4.0, x5.0, x6.3, x8.0, and x10.0. You can also pan around in the magnified picture by using the up/down and left/right buttons.
Slide Show: Images stored on a memory card can automatically be displayed one-by-one using the Slide Show function. Each image displays for a selectable duration (2, 5, or 10 seconds). The slide show can be set to repeat, if desired. You can play a slide show of All Images, Locked Images, or Marked Images.
Movie Playback: In addition to normal playback of your video clips the camera features fast-forward (2x, 4x, or 8x), fast-rewind (2x, 4x, or 8x), and slow motion playback.
Marking Images: Images can be marked for various reasons, such as to identify favorites, to select images for a slide show, or the select images to delete.
Locking Images: The Lock feature allows you to protect important images from accidental erasure. Locked files must be unlocked before they can be deleted. You can Lock or Unlock one image at a time or all images at once. You can also lock all Marked Images at once.
Viewing Images on a TV: You can connect the camera to a TV for viewing images and movies. Using the provided AV cable, you can connect the camera to the TV's composite video and RCA audio input. The video signal can be set to NTSC or PAL to match the TV's video system.
Connecting to a Computer: The DP2 Merrill camera can be connected directly to your computer using the supplied USB cable. The USB cable connects to the camera's USB/AV port. The camera is USB 2.0 compatible.
Battery Information
Power Requirements: The Sigma DP2 Merrill includes two BP-41 rechargeable Lithium-Ion batteries (3.6V / 1250mAh / 4.5Wh). The battery packs can be charged in the supplied BC-41 battery charger in approximately 140 minutes. For long periods of continuous use, or when connected to a computer, it is recommended that the camera be connected to the optional SAC-5 AC adapter.
SIGMA Photo Pro
Downloadable Software: SIGMA Photo Pro is an exclusive software package for displaying and manipulating your Sigma digital camera images on your computer. It can be downloaded from the Sigma photo website. SIGMA Photo Pro is compatible with the following Operating Systems:
SIGMA Photo Pro 4.2 for Windows: Windows 7, Windows Vista, Windows XP (SP2)

CPU: Pentium 4 or higher
RAM: 512 MB required (1 GB or more recommended)
Available Hard Disk Space: 1 GB or more
Display Card: 16-bit required (24-bit or more recommended)
Monitor Display Resolution: 1024 x 768 required

SIGMA Photo Pro 4.2 for Macintosh: Mac OS X v.10.4 or later

Power PC, G4, G5 Processor or Intel Core Duo Processor
RAM: 512 MB or higher
Available Hard Disk Space: 1 GB or more
Display Card: 16-bit (65,000 color) required (24-bit (16,770,000) or higher recommended)
Monitor Display Resolution: 1024 x 768 or higher
USB Connection Cable
Our Product Research Team
At Crutchfield, you'll get detailed, accurate information that's hard to find elsewhere. That's because we have our own in-house Product Research team. They verify what's in the box, check the owner's manual, and record dimensions, features and specs. We stay on top of new products and technologies to help people make informed choices.
Staff Reviews
Product reviews from the Crutchfield Labs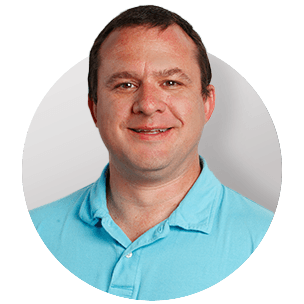 A totally different kind of camera
Written by Zak Billmeier, Staff Writer - Creative,
on
7/9/2013 2:08:00 PM
What are the Labs?