Small Church Bundle
Basic PA system for small churches
Item # 700SMCRCH | MFR # Small Church Bundle
This item is no longer available.
Overview
Perfect PA package for your praise team
Your preacher needs a microphone to be heard and he moves around while he speaks. Anywhere from 200 to 400 people attend services and they all need to hear and understand clearly what he says, wherever he is. Your choir has at least five or six singers who take turns as the soloist, backed up by an organist and sometimes even a couple of guitarists and a drummer.
Putting together a complete sound system for a church like this is no longer a time-consuming nightmare — we've done all that work, so you can set up and enjoy a PA system fit for your modest house of worship. This Small Church System we've assembled should meet the audio needs of most small congregations that enjoy music with their services.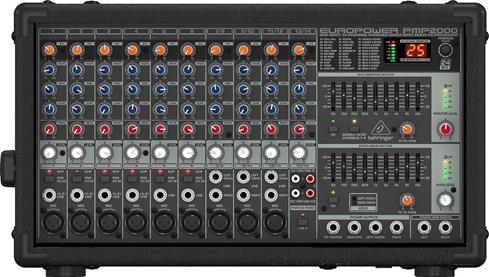 Powered mixer is the brains and brawn of the system
Behringer's PMP2000 powered mixer combines two built-in amplifiers with a 14-channel mixer and a studio-grade multi-effects processor, for sound that'll capture the congregation's imagination. You'll get impressive performance from a single piece of equipment that weighs less than 31 pounds and can be set up in just a few minutes.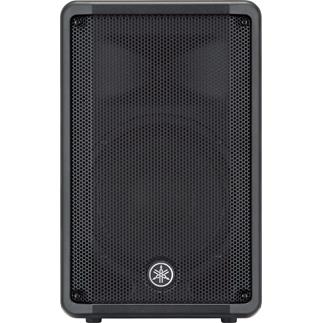 Clear and powerful reproduction
Yamaha's CBR10 PA speakers feature carefully chosen components in well-designed lightweight enclosures that work in a variety of applications. Each CBR10 uses a 10" woofer with a 2" voice coil, along with a 2" compression driver in Yamaha's wide-dispersion constant directivity horn, to spread the sound more evenly throughout the listening area. The sleek plastic cabinet lightens the CBR10 to a shade over 20 pounds, about 2/3 of the weight of conventional 2-way speakers.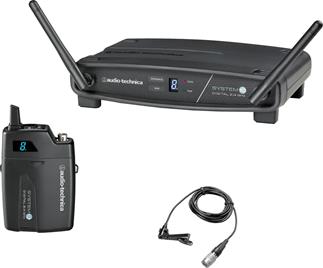 Preacher gets a wireless lavalier microphone
Audio-Technica's ATW-1101/L wireless system includes an omnidirectional lavalier mic, useful for anyone who wants a clip-on, hands-free microphone that delivers professional-grade performance with the onstage freedom of a wireless mic. The mic connects to the UniPak transmitter, which is worn on the belt. The transmitter features automatic frequency selection, along with instantaneous channel selection, sync, and setup, giving you an operating range of up to 100 feet.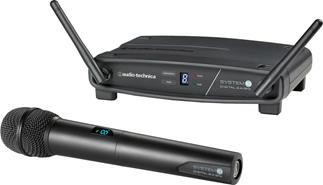 The hand-held wireless mic gets handed from soloist to soloist.
Audio-Technica's ATW-1102 system features the same connectivity, range, and fidelity but uses a handheld wireless microphone — perfect for singers who move around or like to look around at different sections of the audience while singing.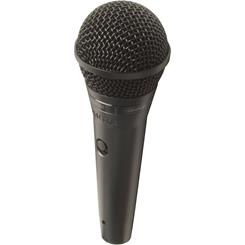 3 mics on stands for the choir
Shure's PGA58 dynamic microphones deliver vocals without any compromises. Shure tuned the PGA58 to capture every nuance of vocal performances with a cartridge design that ensures natural-sounding reproduction. A handy on/off switch is built into the body of the mic to eliminate audio bleed when not in use.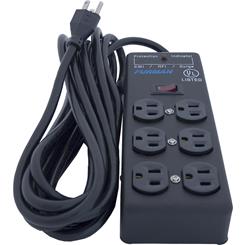 To protect against danger
Furman's SS-6B Pro surge suppressor acts as an inexpensive insurance policy for your equipment. With your gear plugged into its snug-gripping outlets, the SS-6B Pro will protect your setup from harmful AC power spikes and fluctuations. It also filters out the RF (radio frequency) and electromagnetic interference that can add noise.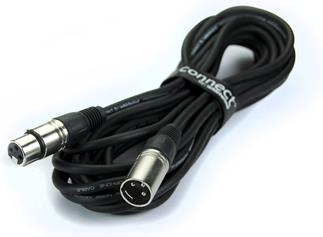 All the accessories you need to start
Our Small Church Bundle includes all the cables and stands to connect everything together properly and get you and your congregation going. Check out the details below. We've also included a pair of wall-mount speaker stands, for installing your speakers high enough so everyone will be able to hear everything clearly.
Product Highlights:
public address system for a small church
Behringer PMP2000 14-channel powered mixer

output power: 250W x 2 RMS at 4 ohms, 165W x 2 RMS at 8 ohms
FBQ feedback detection system
3-band EQ controls for each channel
100 built-in effects include reverb, echo, chorus, and delay
18-1/8"W x 11"H x 10-5/8"D
30.9 lbs.
warranty: 3 years (with product registration)

two Yamaha CBR10 10" 2-way PA speakers (specs for each)

power rating: 350 watts program, 700 watts peak
impedance: 8 ohms
12-1/8"W x 19-3/8"H x 11-3/8"D
20.75 lbs.
warranty: 3 years

Audio-Technica ATW-1101/L digital wireless microphone system

includes ATW-R1100 receiver, ATW-T1001 transmitter, and MT830cW lavalier mic
operating range: 100' (line of sight)
transmitter operates for up to 7 hours on 2 AA batteries
2.4 GHz band operation
warranty: 2 years

Audio-Technica ATW-1102 digital wireless handheld microphone system

includes ATW-R1100 receiver and ATW-T1002 handheld microphone/transmitter
operating range: 100' (line of sight)
transmitter/mic operates for up to 7 hours on 2 AA batteries
2.4 GHz band operation
warranty: 2 years

three Shure PGA58 dynamic vocal microphones

cardioid pattern rejects noise and minimizes feedback
zippered storage bag and microphone clip included
warranty: 2 years
Included Accessories
Furman SS-6B Pro surge protector

6 AC circuit-breaker-protected outlets
maximum current rating: 15 amps
EMI/RFI noise attenuation
warranty: 1 year

two 50-foot RapcoHorizon H-Series speaker cables (#852H1650)

connect speakers to mixer
warranty: limited lifetime

three 25-foot RapcoHorizon M1 Series microphone cables (#852N1M125)

connect dynamic mics to mixer
warranty: limited lifetime

two 3-foot Whirlwind Connect "MIC" Series microphone cables (#862MiC03)

connect wireless receivers to mixer
warranty: lifetime

four Shure Ball Type Windscreens (#183A58WSB)

control plosives and sibilance
warranty: 2 years

three Samson MK10 lightweight microphone stands with fixed booms (#899SAMK10)
Gator Frameworks wall-mount speaker stands (pair) (#869SPKWM)

supports up 100 lbs each
warranty: 3 years