Why Choose Crutchfield?
Deep discounts on car installation gear
We offer vehicle-specific installation instructions, dash kits, wiring harnesses, and speaker accessories at deeply discounted prices with car stereo and speaker purchases. Available for most vehicles.
Learn more
Trusted since 1974
Our customers have trusted us with their business, and they've helped us win awards for our service.
Check out our most recent awards
Factory-authorized dealer
The manufacturer's warranty always applies.
See more details
Rand McNally IntelliRoute TND 720
Portable navigator for truckers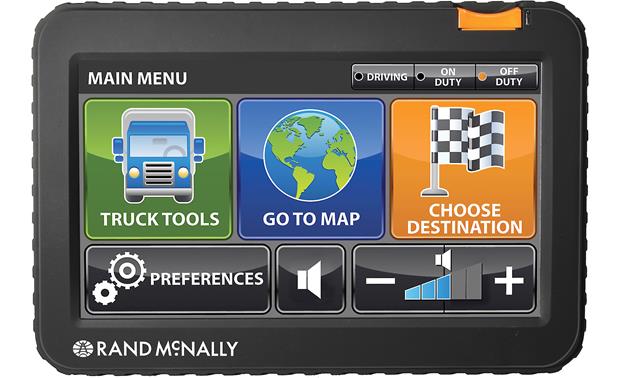 Rand McNally IntelliRoute TND 720 - Front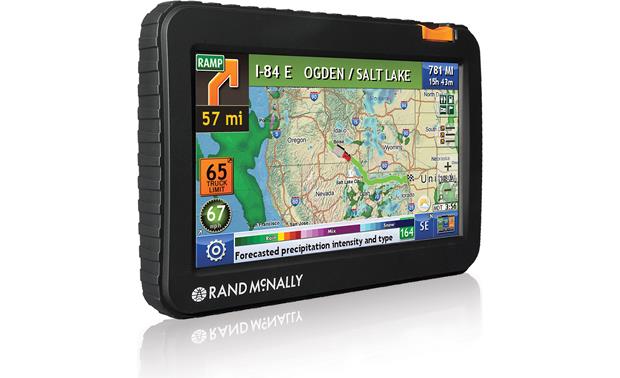 Rand McNally IntelliRoute TND 720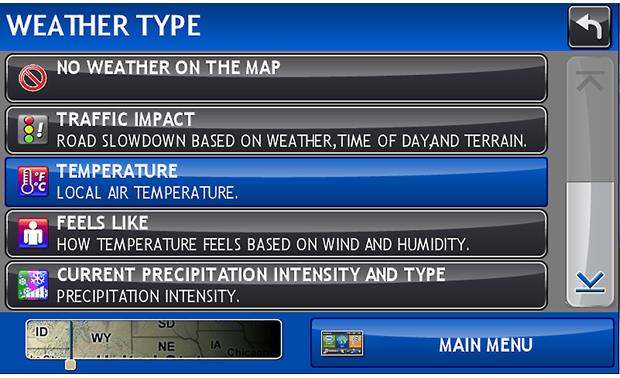 Rand McNally IntelliRoute TND 720
Rand McNally: TND720 Trucker GPS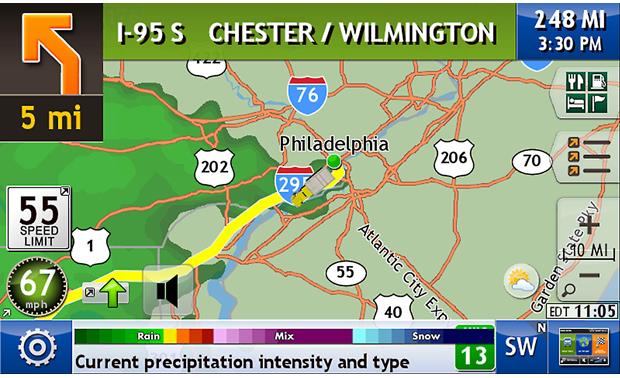 Rand McNally IntelliRoute TND 720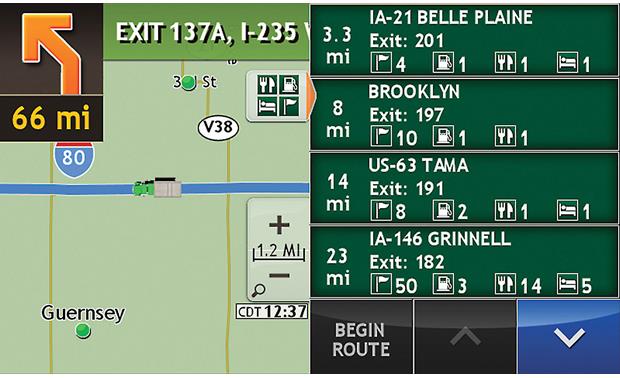 Rand McNally IntelliRoute TND 720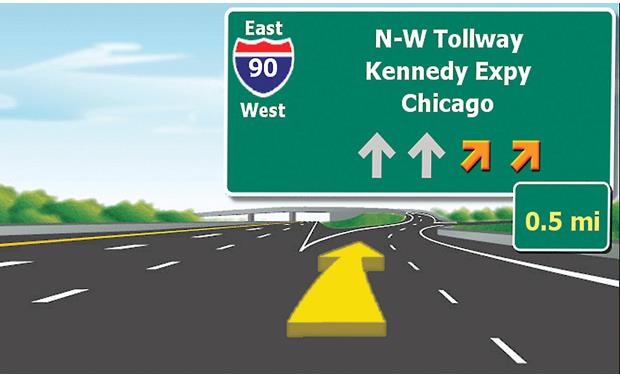 Rand McNally IntelliRoute TND 720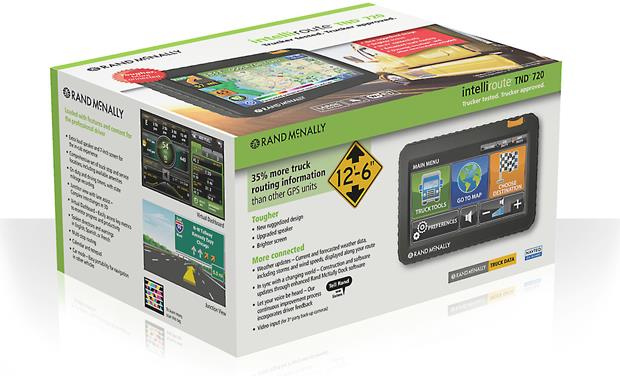 Rand McNally IntelliRoute TND 720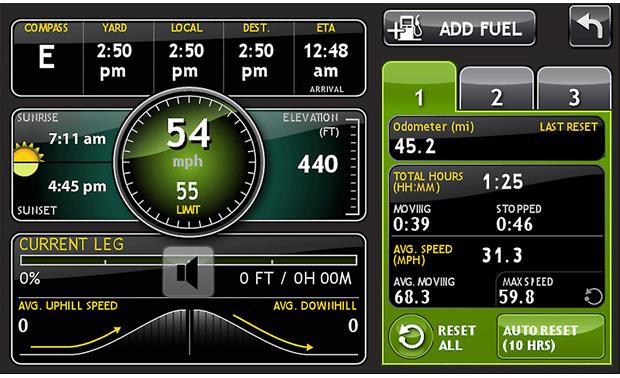 Rand McNally IntelliRoute TND 720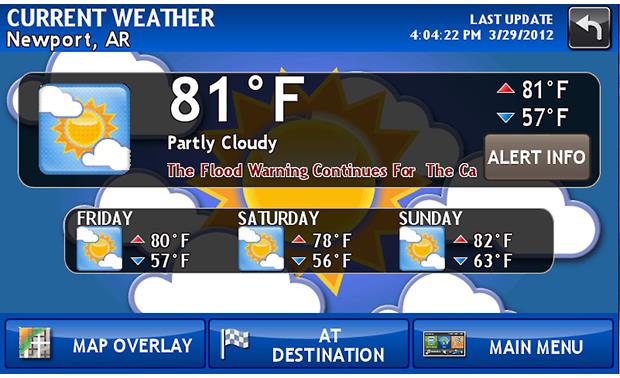 Rand McNally IntelliRoute TND 720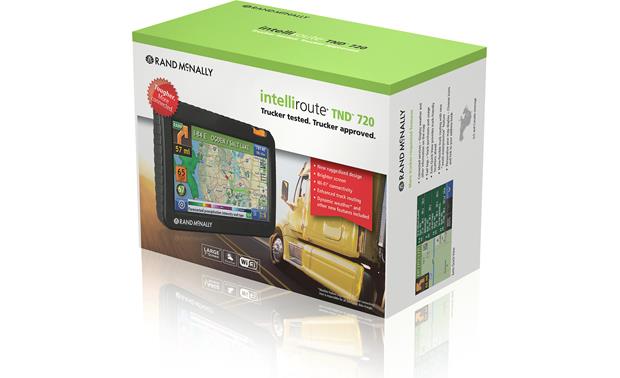 Rand McNally IntelliRoute TND 720
Item # 829TND720 | MFR # TND720
This item is no longer available.
Overview
Our take on the Rand McNally IntelliRoute TND 720 by Crutchfield's Dominic DeVito
Built for over-the-road truck drivers
Rand McNally specializes in helping drivers get from one place to another, so why wouldn't they give truckers a hand? The IntelliRoute TND 720 portable navigator underwent many hours of testing by real rig drivers to ensure that it'll be a true road-ready companion. You can count on reliable truck-specific guidance to help you get your load to its destination safely and on time.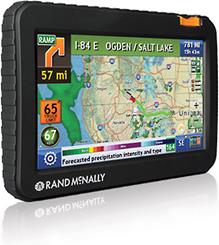 Rig-friendly design
The TND 720 features a bright 7" touch display in a rugged chassis. The navigator's easy-to-grip form makes it convenient to move in and out of your truck. And it's got an extra-loud speaker so you can hear the spoken turn-by-turn directions easily over road noise. A built-in photo viewer lets you share your favorite shots with others on its screen. You can connect any universal rear-view camera to the navigator's dedicated input for a big-screen view of what's behind you as you're backing up.
Rig-friendly directions
You'll get detailed maps of the United States and Canada, plus millions of searchable points of interest so you can find nearby truck parking, services, and accommodations. You can even add your favorite out-of-the-way locations for future journeys. You can select specific restrictions for your truck, including hazmats, loaded/empty weights, height, width, number of trailers, and more, and the navigator will find the best possible routes. A virtual dashboard lets you keep track of percentage of trip completed, odometer, average speed uphill and downhill, and more.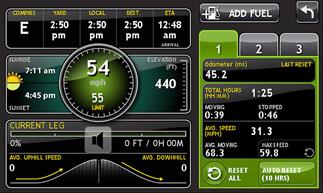 Rand McNally's proprietary bridge height and weight restrictions information ensures the navigator finds the safest way to your destination, so you don't have to backtrack. The navigator will also show you rig-friendly amenities at the next exit, so you can find the best spots for parking and other road necessities.
You'll also get enhanced guidance features that are great for any type of vehicle, like junction view with lane assist to get you through complicated interchanges. Text-to-speech directions announce actual street names at turns. Speed limit indicators show you the posted speed limit where you're traveling, and alert you when you might be going fast enough for smokey to notice.
Helpful warnings
Sync the navigator to Rand McNally's exclusive road construction database through your computer — then hit the highway with confidence as the TND 720 notifies you of potential delays along your route and helps you find a way around them. You'll also get alerts for speed limit changes, sharp curves, and more.
Wi-Fi for weather updates
The TND 720's built-in Wi-Fi compatibilty comes in handy when you're wondering about the weather. Connect to a Wi-Fi hotspot, and the navigator can import weather conditions and forecasts for your current location, your destination, and anywhere along your route (data charges may apply, depending on your service provider). You can choose from ten different live map overlays to see important details for truckers, including wind speed and precipitation, all at no additional cost to you.
Optional traffic reports
If you're worried about getting hung up in traffic that could cost you time and money, Rand McNally offers a great solution. You can subscribe to their Traffic Everywhere service and keep delays to a minimum. Simply download the free Rand McNally Dock software suite to your computer, connect your navigator, and subscribe to Traffic Everywhere by entering the proper payment. Your navigator will automatically keep you up-to-date on traffic conditions in your area when it's connected via Wi-Fi. You can see congestion as it develops and find the best route around it, including along major truck routes in rural areas.
What's in the Box:
Portable GPS navigation device (w/7" LCD)
Adjustable suction cup mount
Cigarette lighter power adapter with attached 94" cable (Mini-B 2.0 USB plug)
AC adapter with attached 57" cable (Mini-B 2.0 USB plug)
40" USB cable (Type A USB on one end and Mini B 2.0 USB on the other end)
Spare 2A glass fuse
Quick Start Guide (Eng/Fren)
Accessory Guide
"Keep your device up to date" card
Product Highlights:
portable GPS navigator for over-the-road trucks
rear-view camera input (2.5mm)
JPEG picture viewer
suction-cup windshield/dash mount, USB cable, AC power adapter, car power adapter, and built-in rechargeable battery with up to 1 hour of life
Navigation features:
7" color touchscreen control
internal flash memory preloaded with maps of the U.S. and Canada
allows truck-specific restrictions when routing
millions of points of interest (allows custom points of interest)
text-to-speech voice prompts announce road names
junction view with lane guidance
speed limit indicator
fuel log
multi-destination routing: route optimization
transport modes: truck, auto
Expandability:
microSD card slot
compatible with Rand McNally's optional Traffic Everywhere service (requires subscription)
Other features and specs:
Wi-Fi compatibility for dynamic weather data including map overlays
dimensions: 7-1/2"W x 5-1/8"H x 1-1/16"D
weight: 2.8 lbs.
warranty: 1 year
Reviews
Rand McNally IntelliRoute TND 720 Reviews
Average Customer Review(s):


Submit a review and then enter to win a $350 rewards card
Review this product
Thanks for submitting your review
Most reviews are processed and published within 5 business days. You will receive a confirmation email once your review has been published.
Customer photos
---
Details
Product Research
Features
Truck Tools
Connections
Features
Overview: The Rand McNally TND 720 is a portable GPS designed specifically for truckers. Millions of Points of Interest (POIs) are available, with detailed information on truck stops, weigh stations, service and repair. When available, the unit will display a cross reference to the most recent printed Rand McNally Motor Carriers Road Atlas. It has a large 7" LCD touchscreen display for excellent visibility.
Truck Routing: The TND 720 routes you to your destination, keeping in mind the special requirements and restrictions that are common to the trucking industry, such as size, weight, or cargo restrictions. At each exit, the Quick View shows which businesses feature truck parking and other amenities. There are also warnings for speed limit changes, sharp curves, dirt roads, and other potential trouble spots. You can switch vehicle type to car, if desired.
Multi-Stop Trips: When creating a multi-stop trip, you can enter the location of up to 50 stops. The Optimizer Wizard will organize the trip for the most efficient route. You can manually select the first or last stop, as well as reorder the destinations as you desire. Routes can be saved for future use.
Truck Information: Before you start your trip, you can enter data about your particular rig. This data helps the unit to calculate the best and safest route for you to take. The information includes:
Hazmat Type: Choose from: None, Explosives, Gases, Flammable Liquids, Flammable Solids, Oxidizers, Poison, Radioactive, Corrosives, Other, or PIH.
Weight (empty): (enter # of pounds)
Weight (loaded): (enter # of pounds)
Height: (enter height in inches)
Width: (enter width in inches)
Trailers: Straight, 48', 53', Double, or Triple
ETA Adjustment: Choose from: Increase Some, Increase More, OK, Decrease Some, or Decrease More
Driving Status: In the Main Menu, you can set the unit to keep track of the status of the truck and the driver. The Load Option lets you specify whether the trailer is always loaded or whether you want to be prompted each time a route is calculated. The Driver Status field can be set to Automatic, which starts and stops the driving timers when the vehicle is in motion or stopped. You can also override the Automatic setting and enter the Driver Status manually (On Duty or Off Duty).
Warnings: The unit will provide customizable warnings and alert prompts for multiple situations. Warnings/Alerts can be Visual, Audible, Both, or turned off, and can be automatically dismissed after 10 or 30 seconds. Warnings/Alerts include:
Hills & Sharp Curves: distance to hills or curves can be set in 0.2 mile increments
Driving Day: time before driving hours limit warning can be set in 1/4-hour increments
On Duty Day: time before duty hours limit warning can be set in 1/4-hour increments
On Duty Week: time before duty week limit warning can be set in 1/4-hour increments
Speed Limit Display: choose from None, Truck only, or Show car (if no truck limit is available)
Speed Limit Alert: speed over limit can be set in 1 mph increments (up to 15)
State Border Alert: distance to state border can be set in 1 mile increments
Crossing State Border/Time zone change: can be turned on or off
Tollbooth Alert: distance to toll booth can be set in 1 mile increments
Weigh Station: distance to weigh station can be set in 1 mile increments
Construction Area: distance to construction area can be set in 1 mile increments
Speed Limit Change: distance to speed limit change can be set in 0.2 mile increments
Weather Data: The TND 720 can be connected to the internet via Wi-Fi. This connection lets you receive current weather information for your destination or along your route. You can select from a variety of weather data, including temperature, wind speed, precipitation, forecasts, and relative humidity. The weather data can be displayed on the map as you drive.
Traffic Everywhere: Rand McNally's Traffic Everywhere (a yearly subscription service at an additional cost) is available via download from their web site. Traffic Everywhere offers real-time traffic and construction information covering highways and interstates, local roads in urban areas, and major truck routes in rural areas, covering more than 260,000 miles of traffic flow in the U.S. and Canada.
Virtual Dashboard: Your current speed is displayed in the lower left corner of the main screen. Tapping the current speed will bring up the Virtual Dashboard, where you can simultaneously view multiple bits of data as your drive:
Current Direction of Travel
Current Time: shows current time at the yard, your current location, and your destination, plus the estimated time of arrival (ETA)
Sunrise/Sunset Times: based on vehicle location and day
Current Speed
Elevation: at current location
Percentage of Current Trip Completed: includes distance to next maneuver and number of miles and time spent on the trip to this point
Current Mile Marker
Average Uphill and Downhill Speed
Trip Information for up to three trips: includes odometer settings, hours, and speeds
Add Fuel: opens a new fuel log entry (see Truck Tools>Fuel below)
Reset: reset all at once or set time for auto reset
Exit Quick View: A tab on the right side of the main page opens the Exit Quick View page, which shows points of interest and amenities at upcoming exits. POIs include restaurants, lodging, fuel, banks, etc. The exit name and number, and the distance to the exit is displayed, as well.
Junction View: Along your route, when approaching an upcoming maneuver or exit, the Junction View displays a graphical representation of the intersection. Road signs indicating the proper lane to travel are displayed, plus the distance to the turn. Once the maneuver is past, the previously-viewed window reappears.
Rand McNally Dock: The Rand McNally Dock software enables you to receive software upgrades, access map updates, construction updates, and communicate with the company. You can also export fuel logs to your home computer, and upload custom POIs, such as red light cameras, to the device. The Rand McNally Dock also includes product news, hardware support, and an online store. The Dock software is compatible with Windows and Mac, and can be downloaded to your home computer via the supplied USB cable.
Tell Rand: During your trip, you can enter messages for Rand McNally regarding construction sites, vehicle restrictions, addresses, the device, and more. This information is passed along to the company the next time you connect to the Rand McNally Dock.
Suction Cup Mount: The unit comes with an adjustable windshield mount with a large 3-1/2" diameter suction cup.
Power Requirements: The TND 720 is powered by a built-in Lithium-Ion rechargeable battery. The battery charges in approximately two hours and has a battery life of approximately 1 hour. It can be operated (and the battery charged) while connected to vehicle power from the supplied 12-volt cigarette lighter adapter, or ordinary household AC current when using the supplied AC adapter (Input: 100-240V 50/60Hz; Output: 5V DC 2A).
Truck Tools
Timers: The TND 720 offers multiple timers to keep track of the amount of time you have spent driving during the current driving session, cumulative hours driving, total day hours, and total week hours. Two maintenance counters count down the number of miles until the next scheduled maintenance. The Timers tab also has two separate odometers that keep track of your mileage, as well as two separate gauges that calculate your average moving speed.
Logs: The Logs tool keeps track of your mileage based on your Load Option status (empty, loaded) and your Driver Status (on-duty, off duty). Logs are kept in quarterly files, allowing you to review logs from previous months, quarters, or years. You can also view logs by date, by state, or by loaded/empty status.
Trails: The Trails Tab lets you record a "bread crumb" path of GPS coordinates where your truck has traveled. This features lets you save a favorite route, shortcut, or help find your way back to a specific location. Each Trail entry can be given a custom name, and can be shown on the map when recalled.
Fuel: The Fuel Tab lets you keep fuel logs along your trip. Each fuel log entry includes the date, location, number of gallons, price per gallon, and total cost. You can also mark the purchase as taxable. Fuel purchases are saved in quarterly files. Once fuel purchases have been entered, you can view the details by state or by month.
Quick Planner: The Quick Planner helps you estimate the mileage and time between cities. After entering the beginning and ending cities, the unit will calculate the distance and driving times. You can edit the average speed, based on your own driving experience, to give you a more accurate driving time. If you enter the cost per mile, you can calculate the total cost of the trip. The Quick Planner covers larger cities in North America only.
Road Atlas Information: As you plan your trip, you may want to know more about the areas you'll be traveling through. The Road Atlas Information tab gives you basic information about the 50 US states, Canadian provinces, and Mexico. Data includes general information about the state/province (largest city, land area, population, etc.), Truck length restrictions, as well as emergency and key phone numbers and websites.
Other Truck Tools: The TND 720 includes the following helpful tools:
Converter: converts miles to kilometers or kilometers to miles
Calculator: lets you perform basic arithmetic
Calendar: lets you look at the current date, week, month, and year, or use the arrows to view other months and years
Notepad: lets you write notes on a blank note pad and save them for later use
Connections
Mini-B USB Port: The TND 720 has a Mini-B USB jack on the back for connecting the unit to one of the power adapters or to your computer (using the supplied USB cable).
Rear Camera Input: The unit has a side-mounted 2.5mm sub-mini jack video input for connecting an optional back-up or rear-view camera. When a camera is connected, a camera icon appears in the upper left corner of the map screen. You can tap the icon any time you want to see the camera view.
Audio Output: There is a side-mounted 3.5mm audio output for connecting the unit to an external speaker or sound system.
Memory Card Slot: The unit has a side mounted microSD card card slot for future use only.
Our Product Research Team
At Crutchfield, you'll get detailed, accurate information that's hard to find elsewhere. That's because we have our own in-house Product Research team. They verify what's in the box, check the owner's manual, and record dimensions, features and specs. We stay on top of new products and technologies to help people make informed choices.