DJI Matrice 210
Commercial-grade quadcopter with flight controller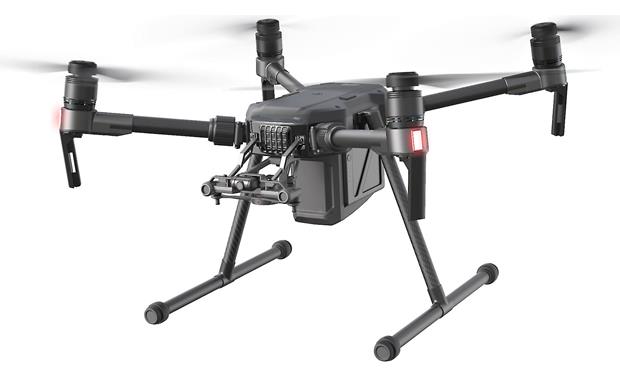 DJI Matrice 210 - Front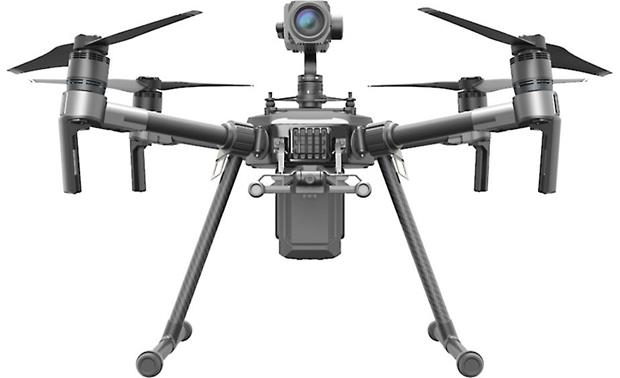 DJI Matrice 210 - Single upward gimbal configuration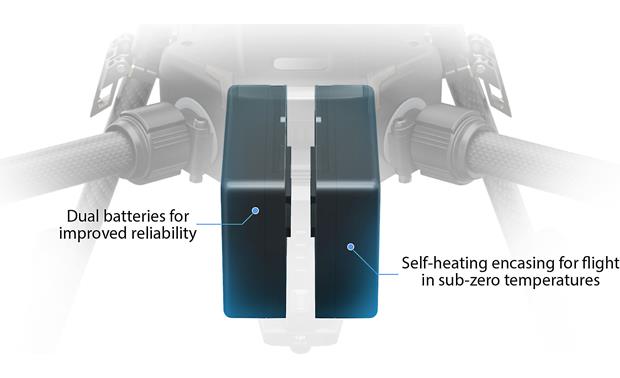 DJI Matrice 210 - Dual battery configuration lets you stay in the sky longer
From DJI: Introducing the Matrice 200 Series
From DJI: Matrice 200 Powerline Inspection Tool
From DJI: Matrice 200 Search and Rescue in Extreme Environments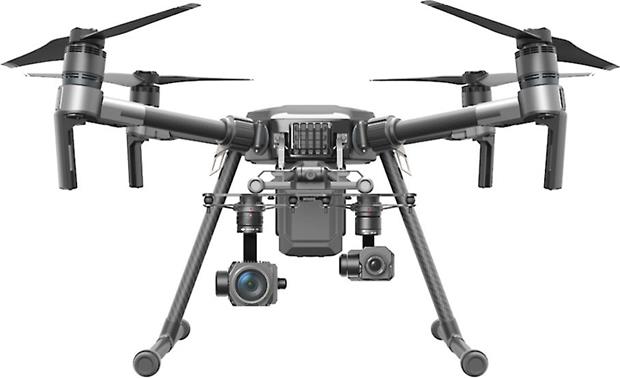 DJI Matrice 210 - Dual downward gimbal configuration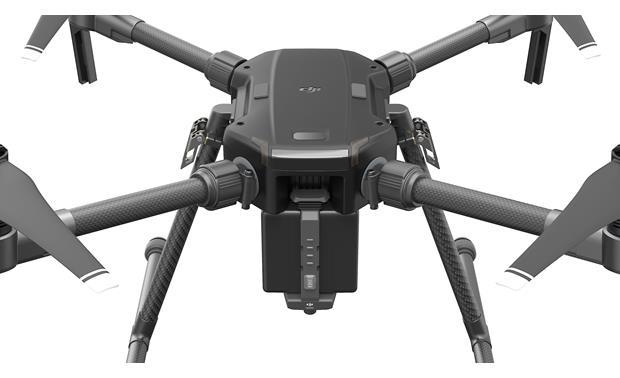 DJI Matrice 210 - Durable, weather-resistant body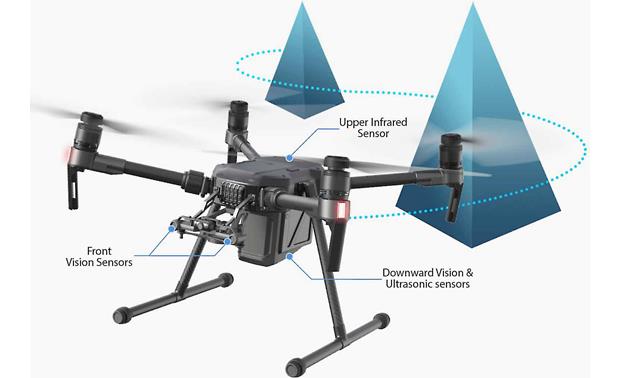 DJI Matrice 210 - FlightAutonomy uses information from sensors to avoid in-flight obstacles
Item # 964MATR210 | MFR # CP.HY.000049
In Stock
Was: $7,999.00
Price Break: -$739.00

Our VirginiaVA-based experts can help.
Overview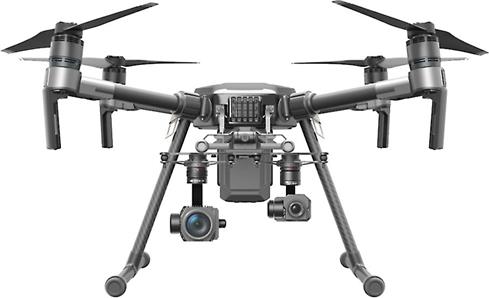 The DJI Matrice 210 has a durable, weather-resistant chassis and customizable payload configurations.
This customizable drone is all business
The rugged and adaptable Matrice 210 is designed for commercial use. Its tough, lightweight chassis is rated IP43, meaning its inner workings are protected from objects over 1mm in diameter and direct sprays of water.
This drone has a payload capacity of 4.4 lbs., and assembles easily so you can get to work quickly. The Matrice 210 owns the sky, with an impressive 4.3 mile range and 38 minute flight time.
Intelligent flight modes
Intelligent flight modes give you autopiloting options, so you can focus on what your camera is seeing.
Activetrack keeps a moving subject perfectly framed so you don't lose track of them — incredibly useful for search and rescue or wildlife tracking jobs.
Point of interest mode makes your drone orbit a stationary object — like a communications tower or wind turbine — so you can conduct a thorough visual inspection.
Adaptable payload configurations
The Matrice 210 is versatile, with multiple payload configurations:
The single downward gimbal mode is the classic underslung mount for your camera
Single upward gimbal mode lets you move the camera to the top of the drone, which is ideal for visual inspection of vertical structures
Use a dual downward gimbal setup when you need two cameras to get the job done
Safety features
Built-in safety measures make it easy to keep people and property safe while you fly. There's a dedicated FPV (first person view) camera that lets the pilot see where he's going, no matter where the payload camera is pointed. FlightAutonomy uses information from front vision sensors, downward vision and ultrasonic sensors, and an upper infrared sensor to avoid in-flight obstacles. DJI AirSense automatically provides drone pilots with real-time information about nearby manned aircraft.
Expand and customize
Enterprising drone operators are finding new uses for unmanned aerial vehicles all the time. The Matrice 210 is customizable, so you can develop features you need. The onboard SDK (software development kit) lets you integrate an onboard computer to analyze flight data, or connect to third party sensors. Mobile SDK lets you develop personalized mobile apps that make flight planning and on-site data collection work for your specific needs.
Product Highlights:
customizable remote-controlled flying quadcopter for commercial use
includes flight controller with built-in dock for tablet or phone
DJI Matrice 200 Quadcopter:
uses GLONASS and GPS as a dual-positioning system to get higher precision and quicker satellite acquisition
light, durable magnesium/aluminum airframe with carbon fiber arms
max. speed of 58 miles per hour
built-in 2-axis FPV camera for pilot's FPV view and obstacle sensing
maximum payload: 5.15 lbs.

customizable payload configurations for single or dual cameras
compatible cameras: Zenmuse X4S, Zenmuse X5S, Zenmuse Z30 and Zenmuse XT

dual battery configuration for up to 38 minutes of flight time
FlightAutonomy obstacle avoidance sensors help you navigate safely
Activetrack mode automatically keeps a moving subject perfectly framed
Point of Interest mode causes the 'copter to orbit a stationary object
34-15/16"W x 14-15/16"H x 34-15/16"D
weight: 8.4 lbs.
Flight Controller:
built-in mobile device holder for tablets or smartphones
features USB and mini-HDMI connections for an external display
transmission range of 4.3 miles
powered by built-in rechargeable battery
weight: 7.25 lbs.
warranty: 1 year
Note: The FAA requires users to register their drones. State and/or local laws may also restrict the use of this drone in certain areas.
warranty: 1 year