Free Shipping on all orders $35 and up
We offer standard delivery in 3 business days or less.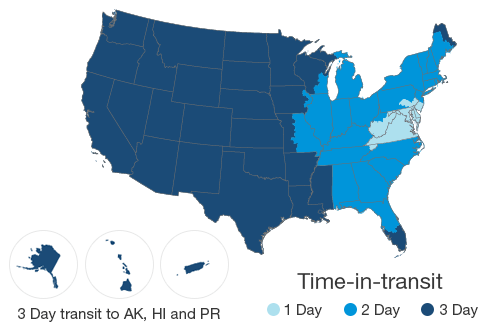 Estimated standard delivery time to the U.S. and Puerto Rico
Details
Delivery time estimates do not apply to large or heavy items that require special shipping (including most TVs), items shipped directly from the manufacturer, or out-of-stock items. Some items that ship from the manufacturer can only be delivered to addresses within the 48 contiguous states.
Delivery time for standard shipping to any of the 50 U.S. states or Puerto Rico is 1-3 business days. Saturday, Sunday and national holidays are not considered business days for delivery purposes.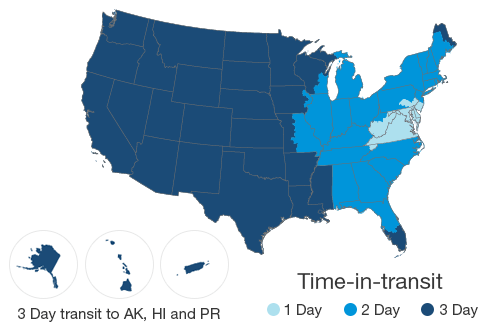 Estimated standard delivery time to the U.S. and Puerto Rico
Shop specials by category
Your Connect ID is

484-596-037-2